We understand that in today's property market, there are limited large blocks available in Perth. Lot sizes are getting narrower. But this shouldn't put you off buying a narrow block in a suburb you love. With a range of narrow lot homes that offer plenty of space and the ultimate lifestyle unique to Perth's landscape. You'll be suprised at the possibilities. 
You're probably wondering, what is a narrow lot in Perth? Narrow lots are categorised as those less than 15m in width but can be much narrower. Our striking range of narrow lot homes starts with frontages as narrow as 7.5 metres. Are we illusionists who can trick you into thinking the skinniest spaces are big? Perhaps! We take out the home elements you don't necessarily need and incorporate space you will use without compromising on lifestyle, space, or luxury.
Got your eye on a slice of the inner-city action? Then you've come to the right place. At Residential Attitudes, we're leading the way with our new range of unique narrow lot home designs. 
Inspiration for narrow lot living
Thinking you'll miss out on certain luxuries if you build on a narrow block? Let us prove you wrong with our range of stylish designs catering to all block sizes. 
You really can have all the space you deserve on a small block with our Malmo design. Bursting in style, you'll be spoilt with lots to fall in love with.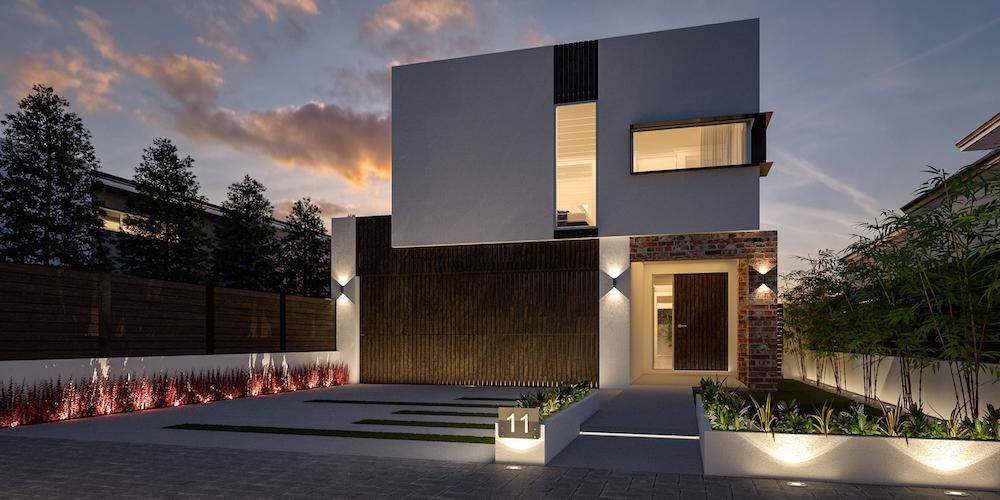 Still not inspired? Our Holbaek design may just be the answer. With an unbelievable block width of 10 metres, we're not lying when we say this home does NOT lack space, with something for everyone in the family.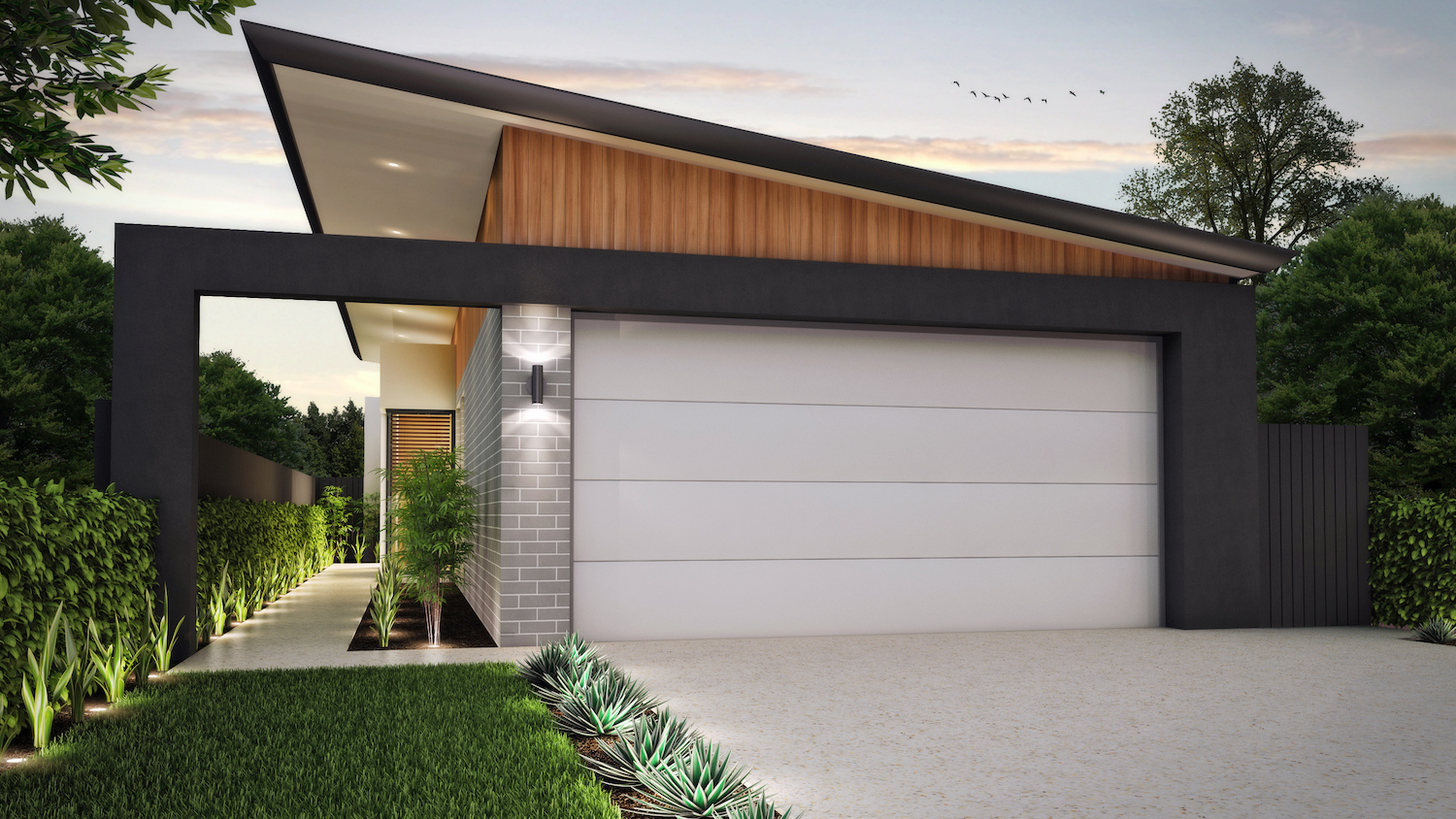 Proving a narrow lot doesn't mean you can't have it all is our Lugano and Solna designs. Featuring plenty of space to entertain and jaw-dropping street appeal, why compromise?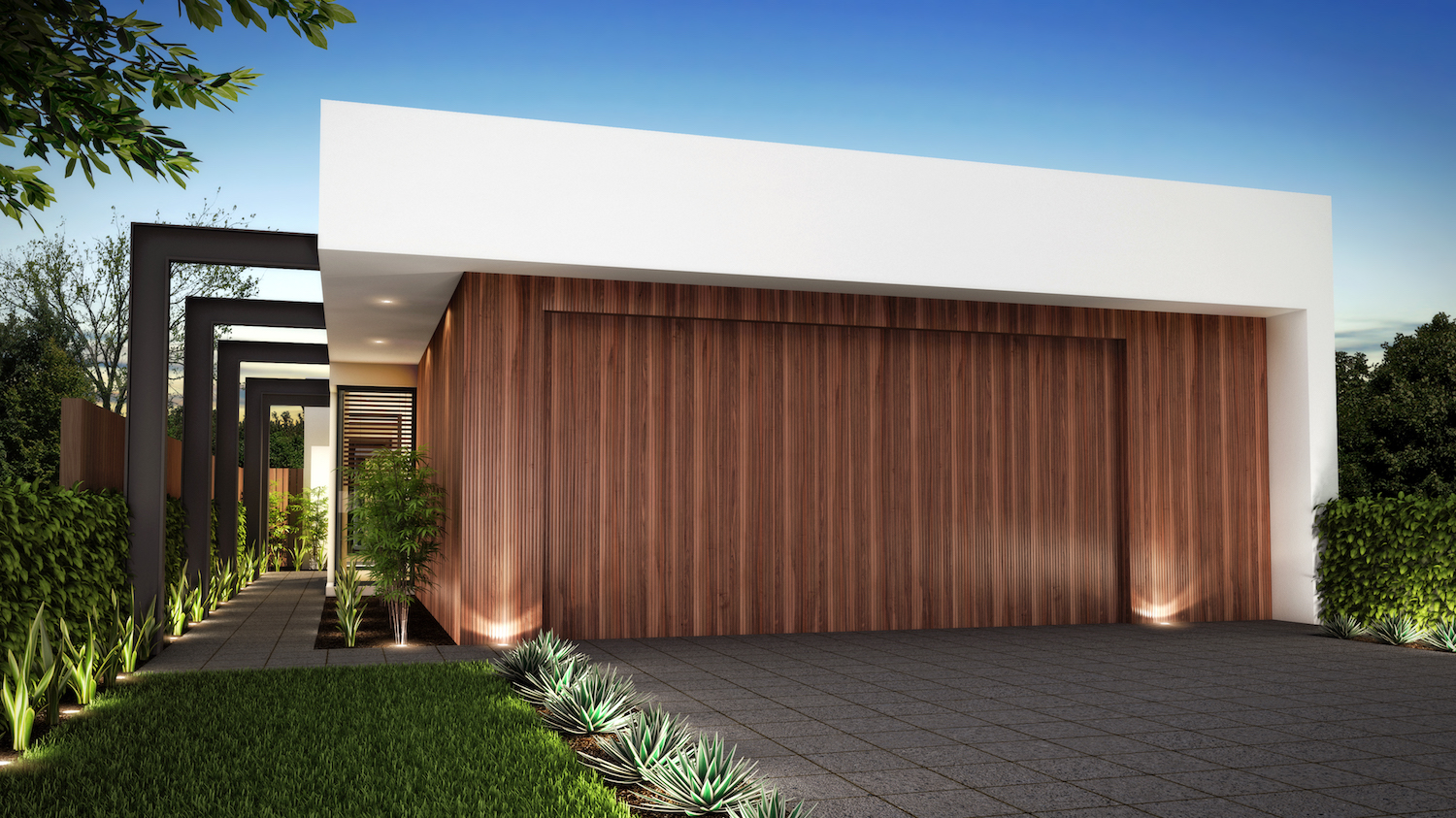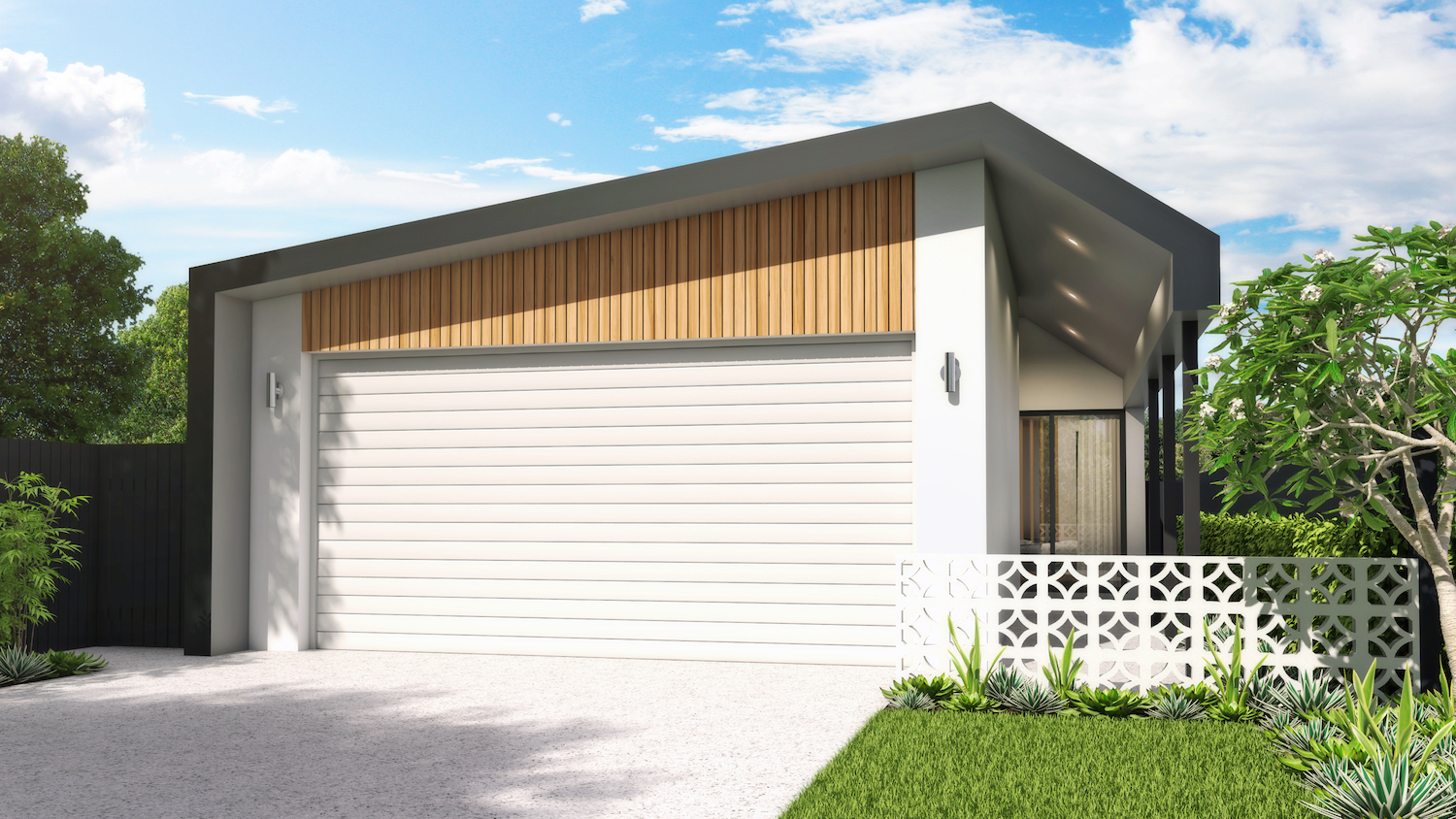 Worried you won't have the space to do what you love? Well, we have news for you… you can! Making the most of every square meter our clever design, the Arendal which features an in-house art studio, chefs kitchen and master retreat.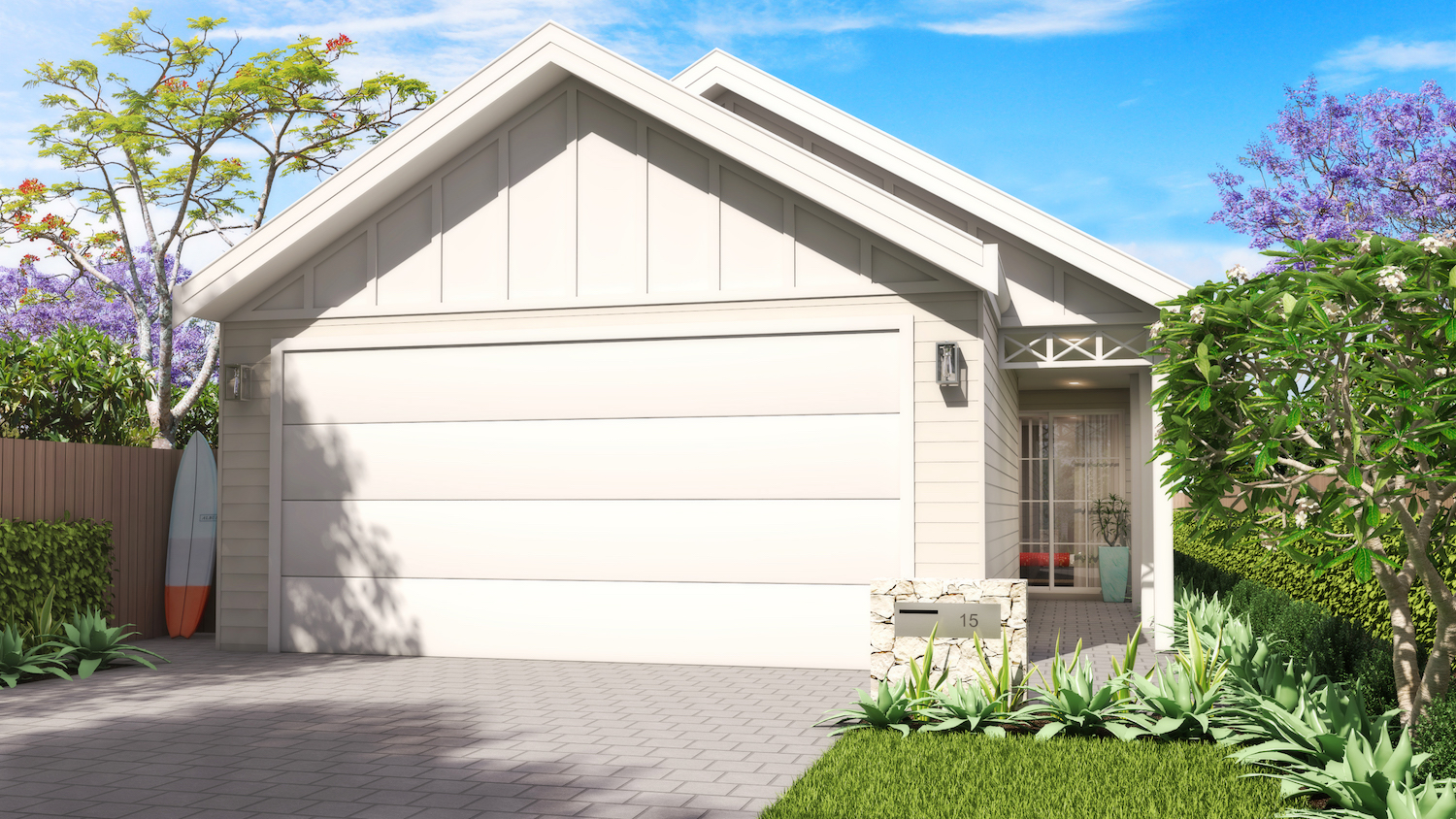 How to make the most of your narrow lot
Just because you are used to the spacious sprawl of suburban life, doesn't mean you can't achieve that with a narrow lot home. Designing and building on a smaller lot put those problem-solving skills in action. Start to thinking about adding items which add value to your everyday life and removing pointless rooms which don't.
Building upwards instead of outwards also means you can take advantage of those amazing views. Plus, flipping your floorplan can make sure those views are used to their full potential. Read more about reverse living here.
Narrow lot living also pushes your designing into a vertical frame – think vertical gardens, artwork and decorative shelves to free up floor space. Draw the gaze upward to give the illusion of more space in a room, through open plan living, high ceilings and minimal window coverings.
What not to include in your narrow lot home
The illusion we try to maintain in a narrow lot living is more width than there actually is. Hence why an open plan living in this design is so important. Steer clear from room dividers, unnecessary furniture and keep clutter at bay. To help hide the unsightly clutter, opt for décor that doubles as storage for the minimalist look.
A well designed narrow home will consider every ounce of floor space, dead zones and pokey corners should not exist here. Under staircases can be a study nook, expansive storage or double as a backdrop to your living space. The key to narrow lot living is tonnes of natural light, so when it comes to interior design, avoid too many dark furnishings or fixtures. This is going to counteract the airiness of the space and make it feel restricted. Stick to accents of darker colours and maintain an overall neutral colour scheme.
Less maintenance means more time to enjoy life!
Here is some really good news for those who have a big case of the travel bug. A compact home means less gardening and significantly less maintenance for you. Take more holidays with the ease of locking up and leaving or spend more time getting out of the house to do outdoor activities.
The low maintenance landscape of a narrow lot home allows you to make that trip down south more often. So why not lock up, leave and live a little.
Livable spaces redefined
When designing a narrow lot home every inch, whether inside or out, is potentially valuable living space and needs to be carefully utilised. We can create the ultimate living spaces through good relationship of the indoors and outdoors. Outdoor areas such as an alfresco for entertaining, swimming pools, ferneries and rooftop terraces can flow from the outside-in and create the feel of endless spaces.
Most of our homes are cleverly designed to be solar passive and are specifically orientated on their blocks to take full advantage of natural energy from sun, wind and shade. Our designs embrace the natural light – everyone loves the idea of a natural outlook right? Being able to look out onto an outdoor space through large windows and glass doors makes you feel part of a much larger area than what it actually is.
Want us to show you the possibilities of your block? Contact us below and we'll show you the sky's the limit when it comes to narrow lot living.