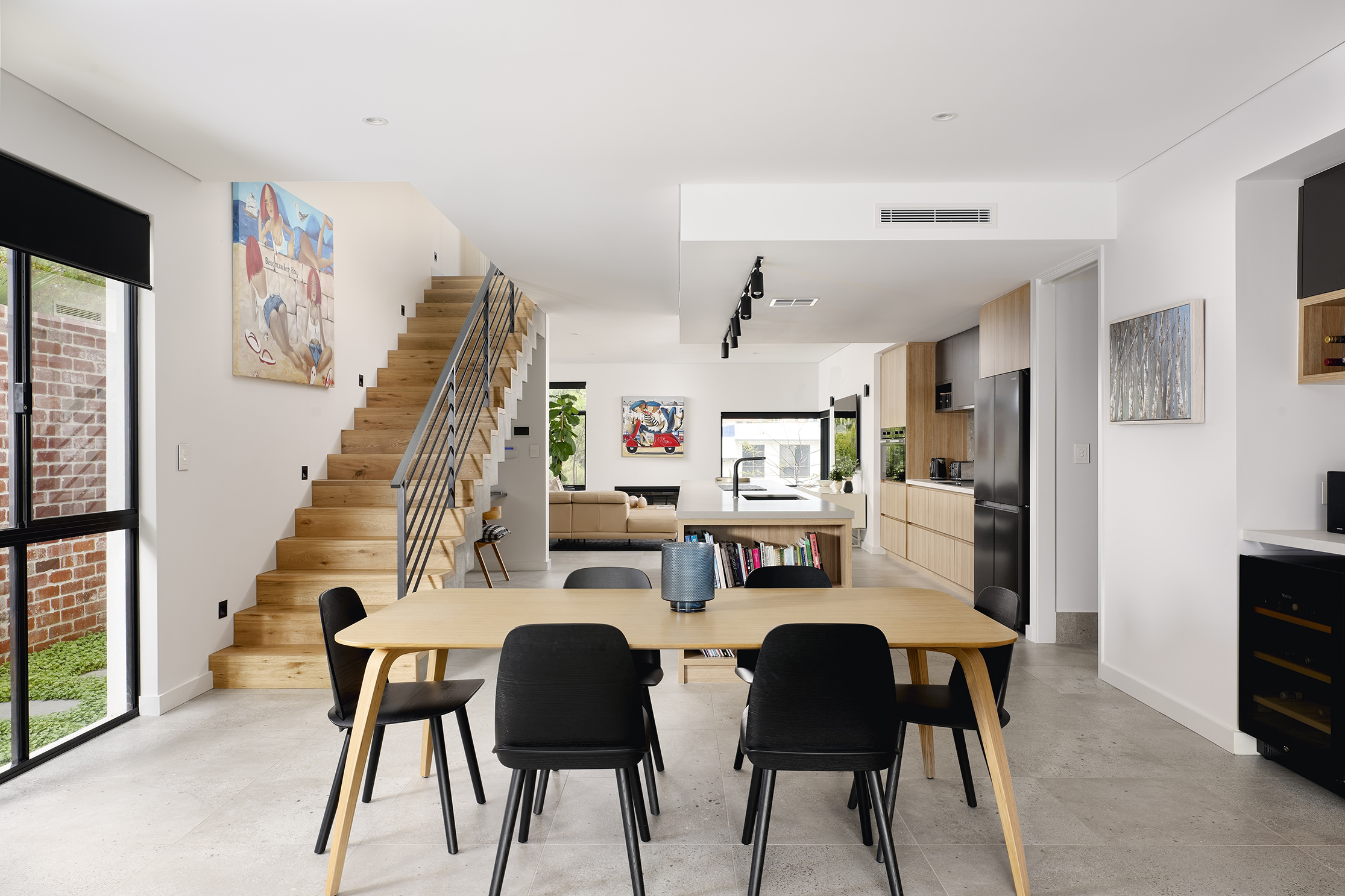 Residential Attitudes take all reasonable steps to keep secure any personal information that we hold about you, and to keep this information accurate and up to date. You can access the information we hold about you by contacting us.
Residential Attitudes abides by applicable Australian privacy legislation. We may disclose your personal information to any organisation involved with providing credit to you, or any other associates or contractors of Residential Attitudes, including but not limited to affiliate business partners, builders, architects, printing houses, mail houses, lawyers or accountants.
We may use your personal information for direct marketing of products and other services offered by Residential Attitudes, or an organisation we are affiliated with or represent. You have the right to request not to receive direct marketing material.
We may also collect personal information through:
"Cookies", "IP addresses" and "session tokens". We use software on our website and servers called cookies and session tokens, which store information and enables our website to recognise individuals' web browsers and remember certain information to assist individuals' future use of our website. Your IP address may also be stored as an additional security measure and may be used to identify you; and
Recording information individuals give us, e.g. if we record telephone conversations with individuals for training and monitoring purposes (we will only do this with individuals' consent when they call us, and individuals will have the option to 'opt out' of recording).
Copyright: All content included on this site, including text, graphics, logos, icons, images, and software as well as the compilation of the content is the property of Residential Attitudes or its affiliates and suppliers and protected by Australian copyright laws.
You may view this site and its content using your web-browser and save an electronic copy or print out a copy solely for your own information, research or study provided you do not modify the copy from how it appears on the site. Any other use, including the reproduction, modification, distribution, display or transmission of the site is strictly prohibited.
Trade Marks: Residential Attitudes has the exclusive right to use the marks Residential Attitudes. All other marks, product names and company names appearing on this site are the property of their respective owners.
Use of Site: This site or any portion of this site may not be reproduced, duplicated, sold, resold or otherwise exploited for any commercial purpose that is not expressly permitted by Residential Attitudes.
Residential Attitudes endeavours to provide a reliable, high quality site. However service interruptions or unauthorised conduct may occur due to factors beyond the control of Residential Attitudes. No representations or warranties are made as to the provisions of uninterrupted service. Residential Attitudes is not liable whatsoever for any unauthorised acts or conduct.
No representations or warranties are made as to the accuracy of information or material contained on this site. You should satisfy yourself as to the accuracy of such material through independent enquiries.
Residential Attitudes and its affiliates reserve the right to refuse service, terminate accounts, and/or cancel lodged documents in its discretion, including, without limitation, if your conduct violates applicable law or is harmful to the interests of Residential Attitudes and its affiliates.
We reserve the right to make changes to our site and these disclaimers, terms and conditions at any time without notice.
Be Vigilant Against Cyberfraud
Hackers have impersonated Building Companies and requested payment via email using false account details. It is important you ensure that any transfers are made to verified bank account details – and if those details have changed, that you call us on our published phone number to verify them.
Defamation: Any opinions expressed on this site are personal opinions only and are not the view of Residential Attitudes. Residential Attitudes will not be bound, by, nor liable for any information or material contained on this site which may be defamatory.
Applicable Law: This site and these disclaimers and terms and conditions are governed by the laws of the State of Western Australia and Australian Privacy Principles ('APPs') of the Privacy Act 1988 (Cth) (Privacy Act) . This site may be accessed outside Australia however you do so on your own responsibility and are responsible for ensuring compliance with all laws in the place where you are located. Residential Attitudes makes no representations or warranties that the content of this site complies with the laws of any country outside Australia.
Disclaimer: this site is provided by Residential Attitudes on an 'as is' basis.  Residential Attitudes makes no representations or warranties of any kind, express or implied, as to the operation of the site or the information, content, materials, or products/services included on this site.  To the fullest extent permissible by applicable law, Residential Attitudes disclaims all warranties, express or implied, including, but not limited to, implied warranties of merchantability and fitness for a particular purpose.  Residential Attitudes will not be liable for any damages of any kind arising from the use of this site, including, but not limited to direct, indirect, incidental, punitive, and consequential damages.  No links or frames connecting this site with another website are endorsements, recommendations or representations regarding those websites.