New era for inner-city design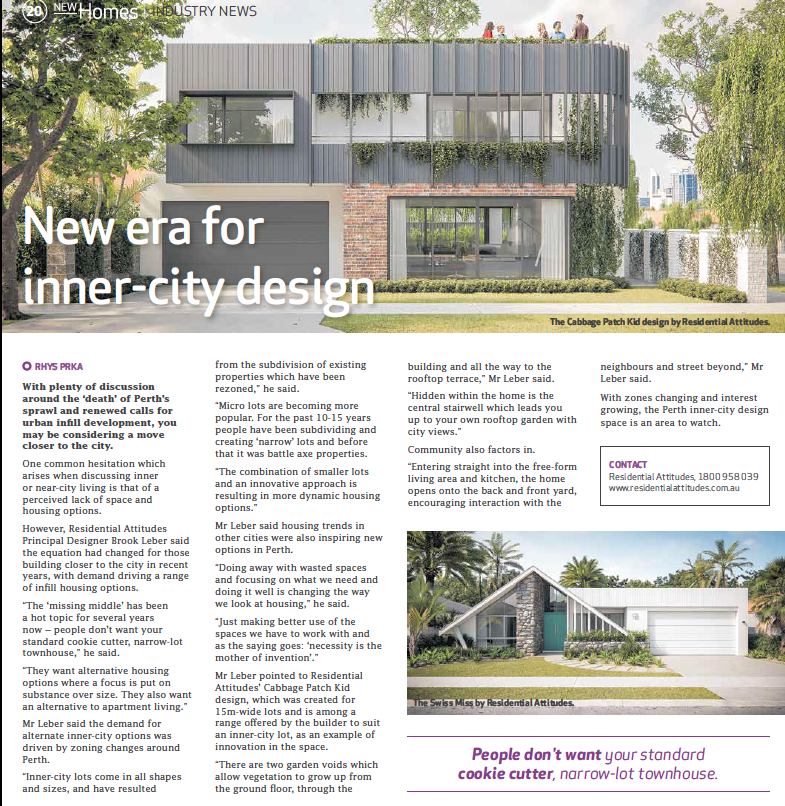 September 16, 2019
With plenty of discussion around the 'death' of Perth's sprawl and renewed calls for urban infill development, you may be considering a move closer to the city. Read the article here.
READ MORE
---
Designs for inner-city slickers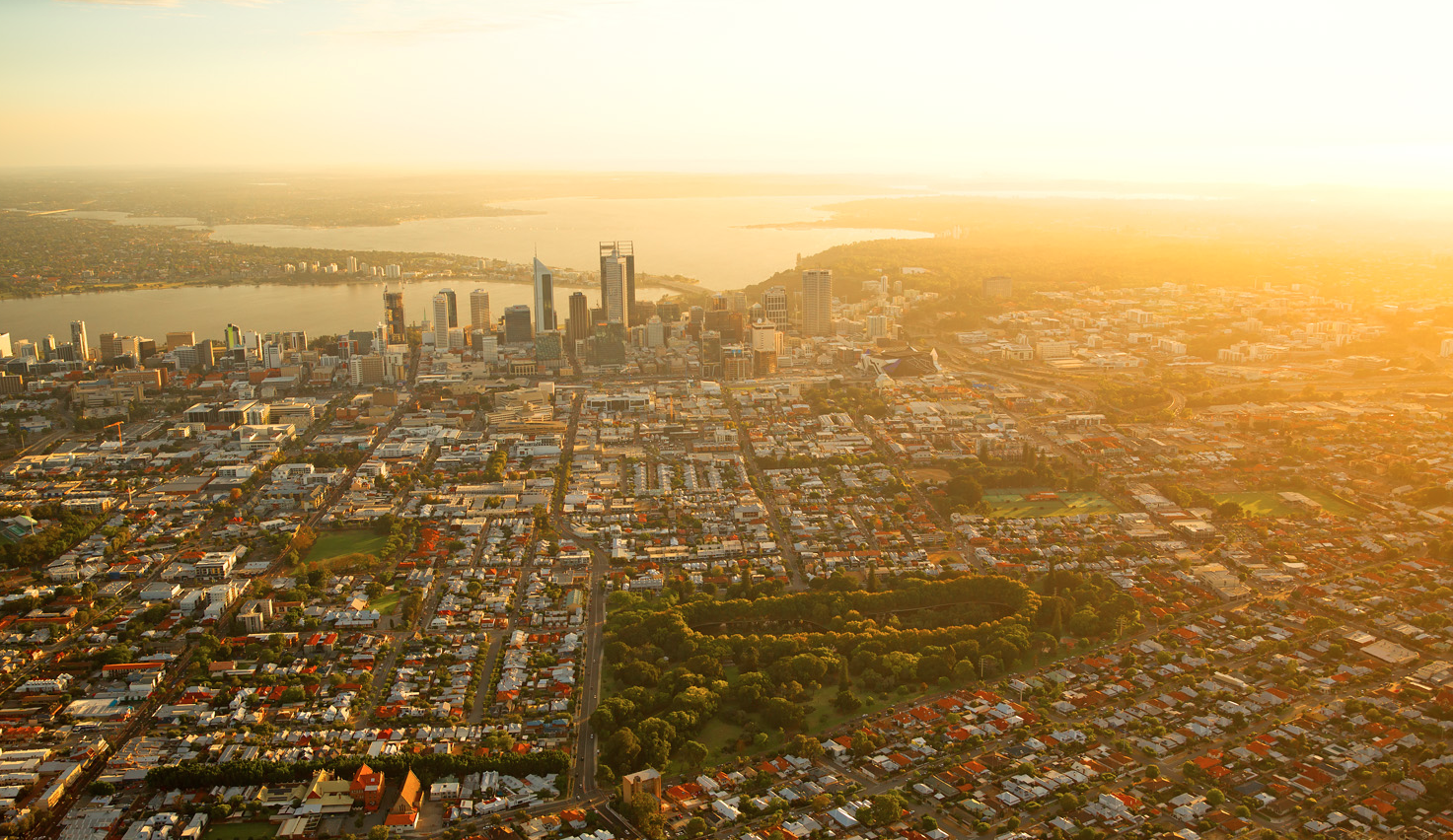 September 11, 2019
A new breed of homeowners is continuing to pop up in unexpected places in and around our city. These new inner-city slickers are being brave and bold, putting funky new homes on pockets of land that have appeared out of back gardens or emerged from the rubble of tired old properties well past their use-by […]
READ MORE
---
12 Lifestyle Trends to Covet in Subiaco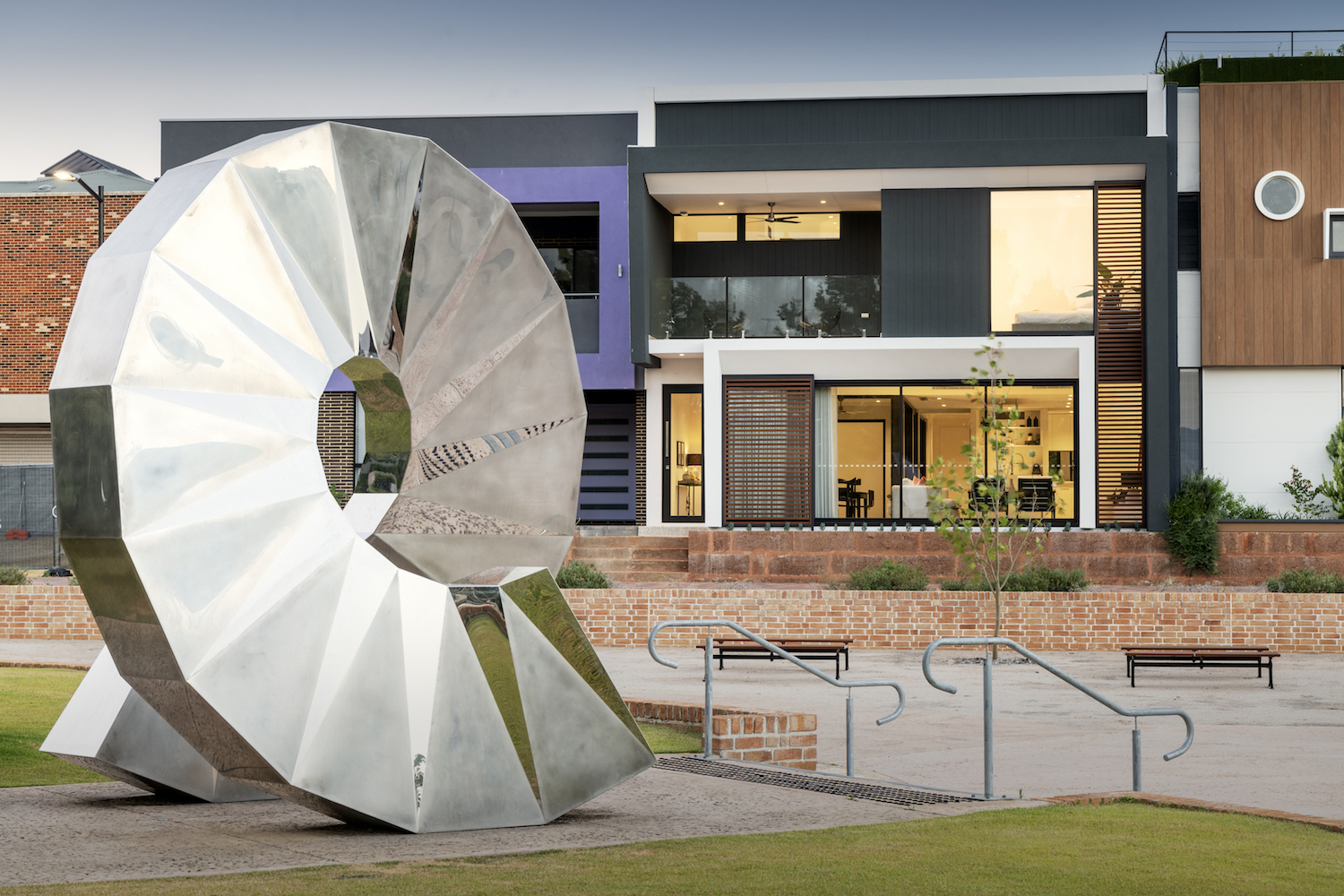 March 5, 2019
The China White is not your typical narrow-lot design. Standing proud on an 8.7m-wide block in the heart of Subiaco, this sophisticated urban home was designed for a grown-up family who had built with Residential Attitudes before and couldn't wait to do it all again.
READ MORE
---
UNIQUENESS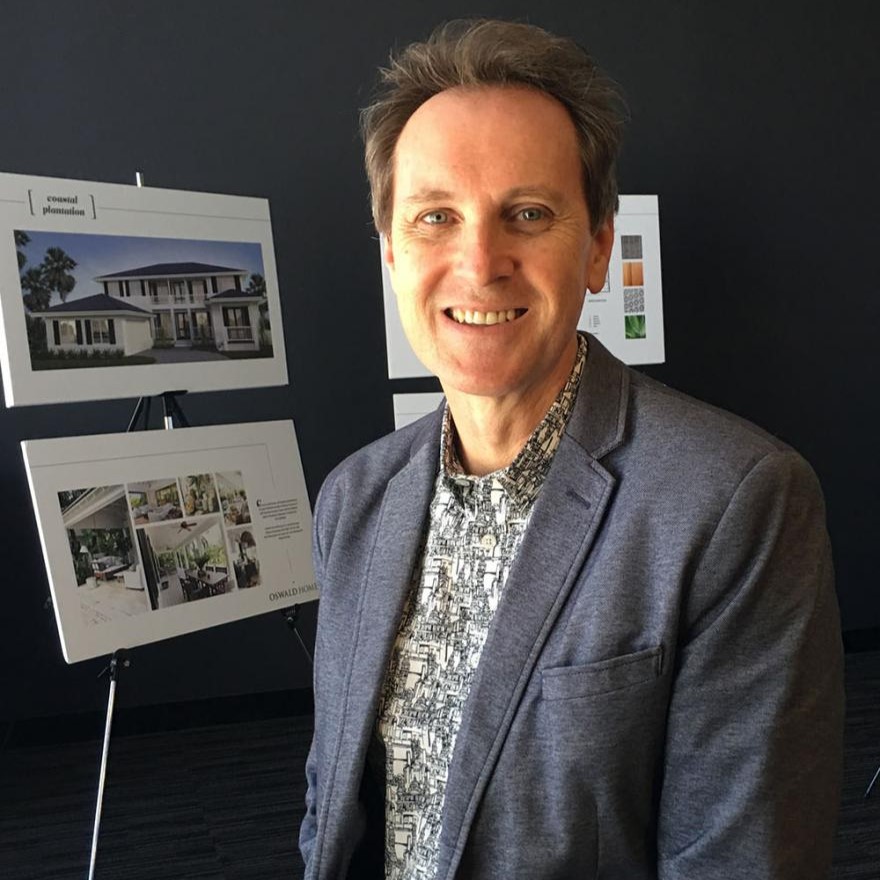 October 8, 2018
Our Michal may joke that he "gets paid to draw pretty pictures all day", but as a senior designer, he takes his residential design responsibilities very seriously. With a degree in architecture and more than 20 years' experience under his belt, the self-confessed "modernist" loves working with styles old and new. Born and bred in […]
READ MORE
---
Turnkey Home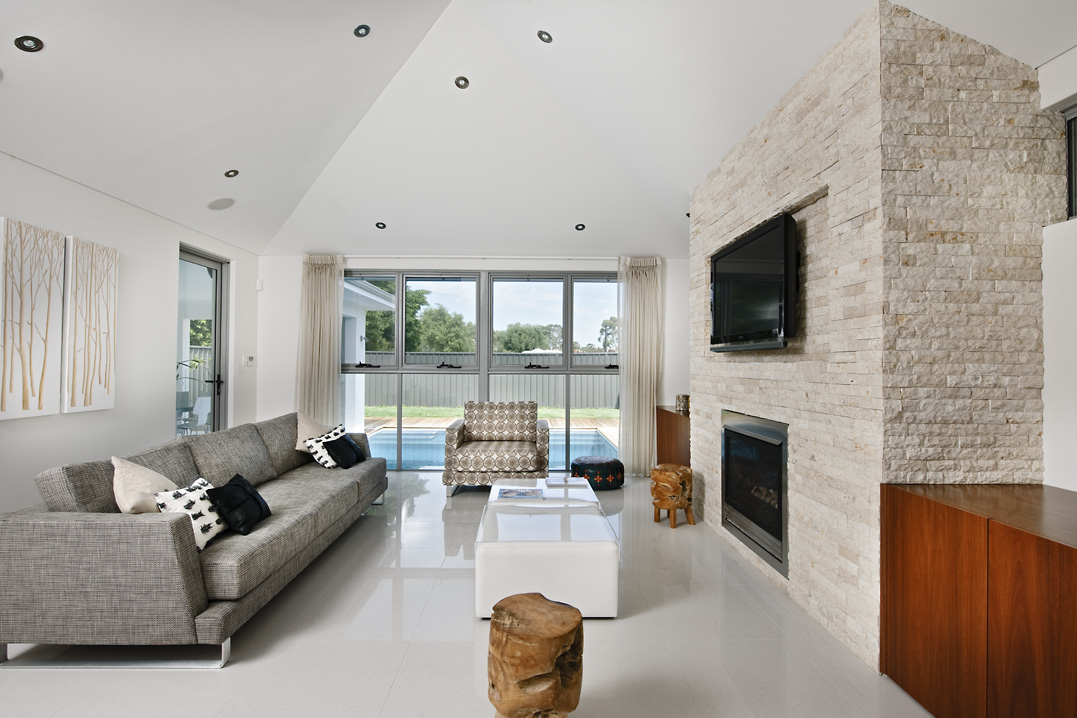 October 2, 2018
Packaging everything together into a turnkey home building contract is making life easier for many Residential Attitudes clients. They may be building their dream home, but often what they don't have is the luxury of time to spend looking after the finishing touches themselves. It's one of the main reasons clients ask us to include […]
READ MORE
---
Leederville cafes you need to know about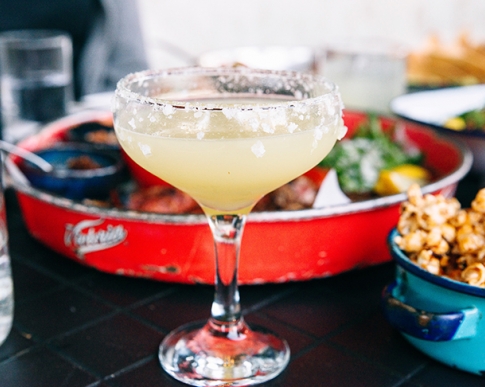 December 18, 2017
Embrace the hustle and bustle that is Leederville. The trendy, metropolitan pocket is conveniently located less than 3km from Perth CBD and is home to an eclectic range of homes and eating options. Discover some of our favourite eating and drinking recommendations for the area. We assure you, this range of options is adaptable for […]
READ MORE
---
Perth's best furniture stores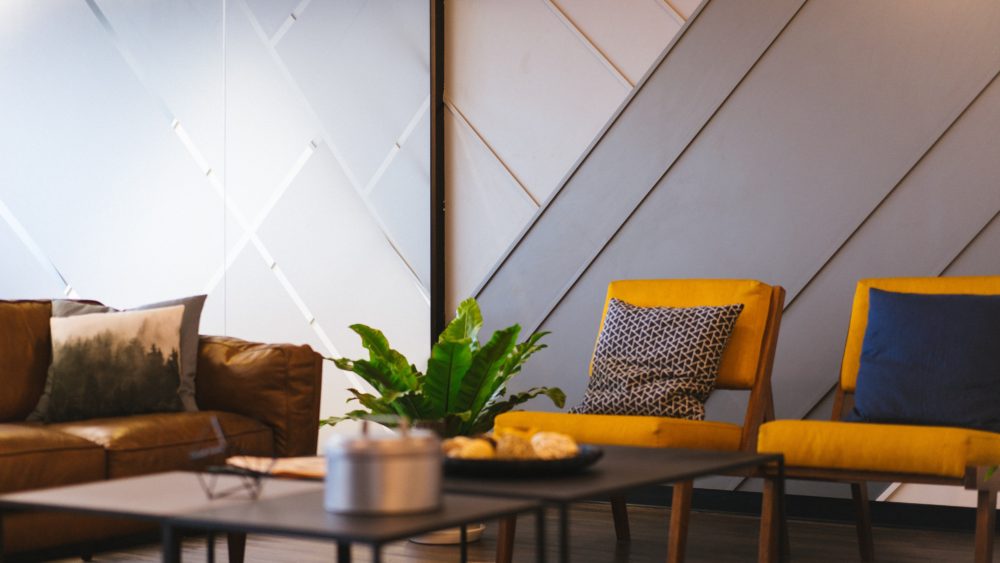 December 13, 2017
As you know, choosing furniture is more than just falling in love at first sight. The style and quality of the furniture has to last you for years. When it comes to selecting the right furniture for your new home, the options are endless! With so many furniture stores out there it may be difficult […]
READ MORE
---
Things to do in Perth this Summer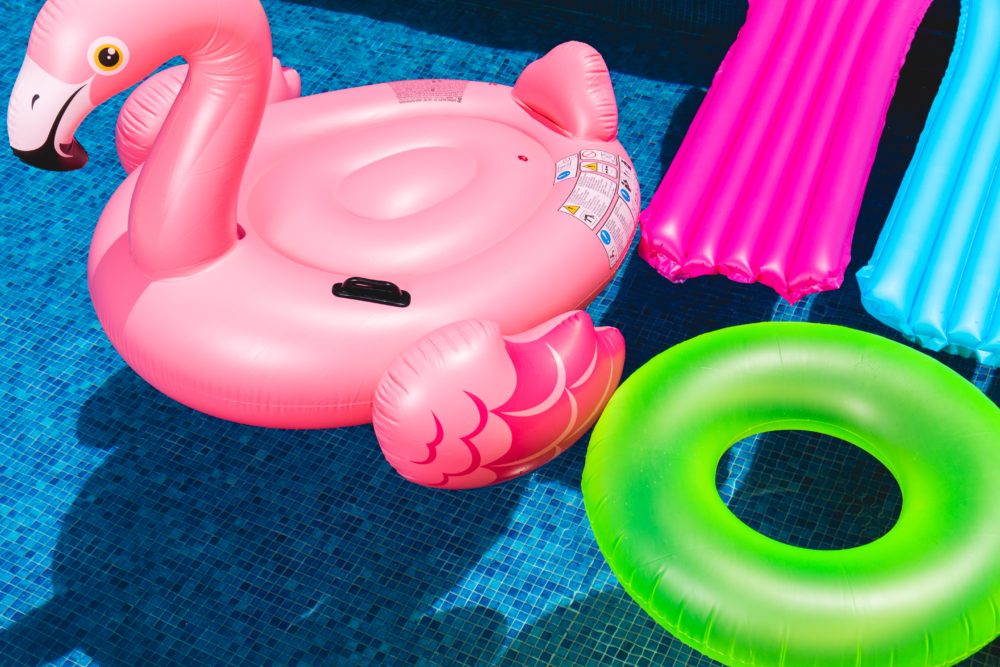 December 13, 2017
Summer is here! We're excited about the sunsets, warm breezes, picnics, Sunday sessions and the good times. To top it off we've got a list of things you must do this Summer. Get excited Perthies, this summer is going to be your best one yet! Head out to Rottnest Island Take the ferry to […]
READ MORE
---
Elvis honeymoon hideaway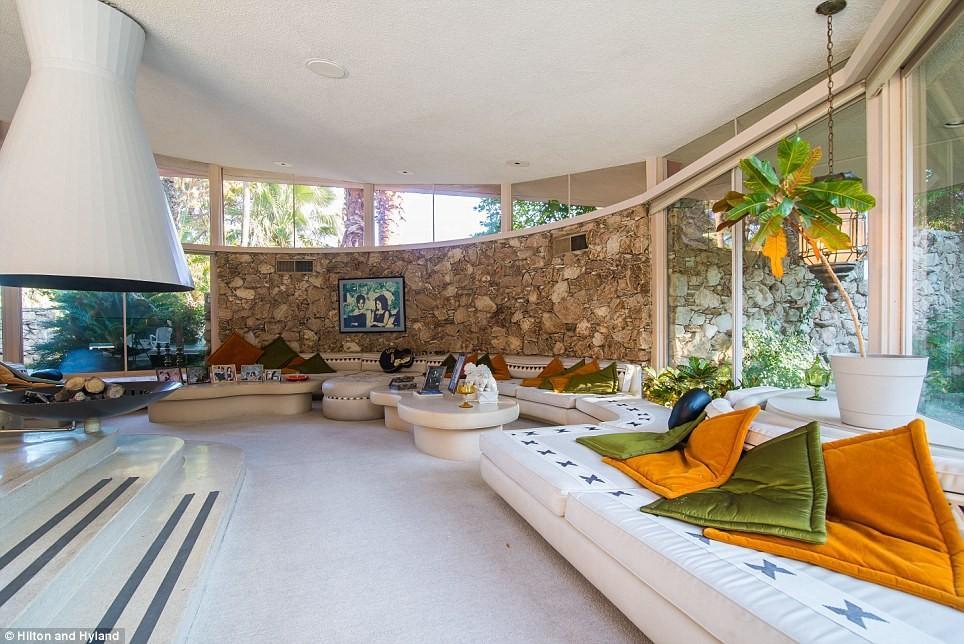 October 19, 2017
Yes, we know it's an iconic multi-million-dollar home in Palm Springs, but what's not to love about The House of Tomorrow aka Elvis Presley's Honeymoon Hideaway? The 'space age' house was reportedly on the market in 2015 for a cool US$7million, which means there probably won't be enough in the piggybank if you wanted your […]
READ MORE
---