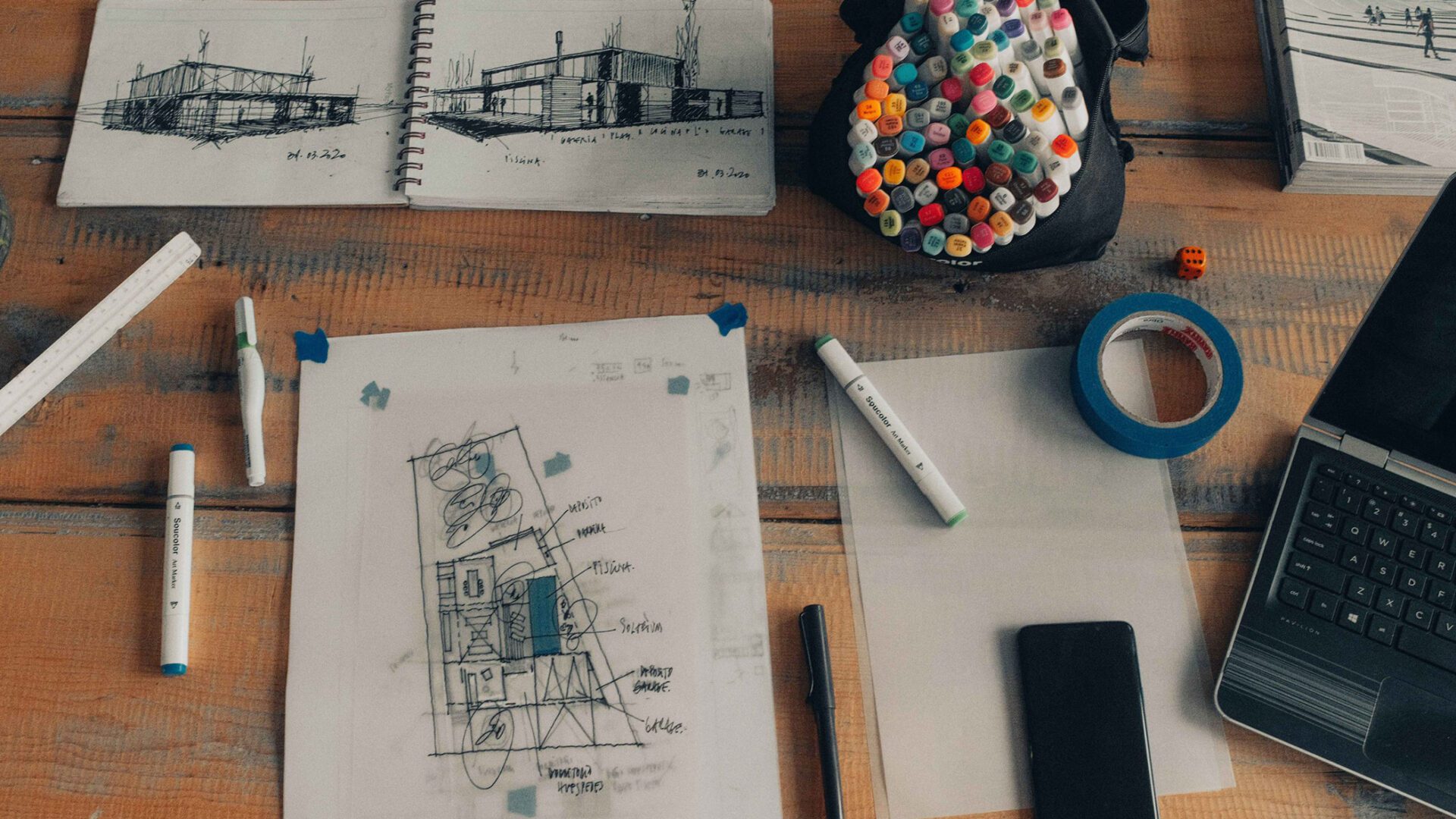 Home Building and Design Games for Inspiration
UNIQUE HOME DESIGN GAMES THAT WILL HOOK YOU IN!
What would you design if you had no limits? With zero financial or land restraints, you can let your imagination run wild through unique home design games. And who knows, playing these house builder simulator games could be helping you make progress on developing the home of your dreams!   
You might have left video games behind in your childhood, but these house building simulator games can get you hooked. Architects have been using modern home design games to unwind and flex their creative skills with no boundaries. It inspires them to try different building strategies or more accurately visualise the design ideas continually flowing through their heads.   
These contemporary home design games are entirely different from the 3D modelling software designers use to create homes. Although we love the 3D modelling software here at Residential Attitudes, the gaming world's design process is much more fun, knowing it is not aimed to be replicated in the real world. Plus, with smartphone games for architects and designers, you are met with challenges along the way, so your brain is problem-solving as well as thinking creatively!   
At Residential Attitudes, we repel what is boring. Although we have nothing against baking, it is never our desire to fit into the cookie-cutter moulds of other home builders. We love these unique home design games because they enable users to envision and create their own build with no real-world consequences. And who knows, some elements in your home design game could be reflected in the Perth home of your dreams!   
Get your game face on and try these home design games to build your dream Perth home with no restrictions! Here is Residential Attitudes Top 5 house builder simulator games:  
Everyone has played or at least heard of The Sims. If you are anything like us, the building and design was always the highlight of The Sims the game. While the actual taking care of its inhabitants was neglected, if you loved The Sims, SimCity is designed by the same developer. In this game, however, users can manage a whole city and build on any given patch of land divided into industrial, commercial and residential zones. The aim of the game? To satisfy the Sims of your city.  
Do you love a truly interactive experience? In this game, you are met with an architect's worst nightmare… a crumbling city! It is the perfect smartphone game for architects and designers. Infra uses high-quality cinematic reels to connect you with your character and their reality. The aim of the game? To solve various mechanical and electrical puzzles to rebuild the infrastructure of the city. While you can let your problem-solving skills shine, this game isn't all about architecture, be careful of hidden twists and dangers to challenge your skillset!   
Available in the app store for your smartphone, Design Home is an interior design game with a competitive edge. What is our favourite thing about this game? This unique house design game enables you to enhance your interiors with your favourite real-life brands. Love a particular piece? Guess what, it can be yours, and you have already been designing the rest of the room around it. It is fun to create a space in a home design game with no real life or financial obligations. Plus, if you design a home on your own, you'll be steps ahead by already having an idea of what works well together and what doesn't.   
This contemporary home design game keeps it simple while expressing your flare in the greatest virtual cottage or mansion you could ever imagine. Its nostalgia and visual appeal will get you accidentally gaming for hours. Earn virtual money to complete your desired design tasks and personalise your digital abode. Home Design Story makes it easy to follow your ideal style. You can stream your interiors and facades through retro, vintage and art deco styles. Play around with your favourite styles, or try your hand at the complete opposite.   
Rather than designing a single home or an entire city, in this 2D-building simulation game, you are required to keep developing a skyscraper and manage it. Starting on the ground floor with a generator and builders, your project can turn into a glitzy office tower, fancy hotel or art deco apartments. The future of this Highrise is in your hands. Keep in mind that every building decision you make will impact its future inhabitants!  
Although you might be feeling like a pro after investing time into these games, when it comes to designing the home of your dreams it's best left to the professionals. At Residential Attitudes, we will work alongside your unique aesthetic to create the home of your simulated dreams!