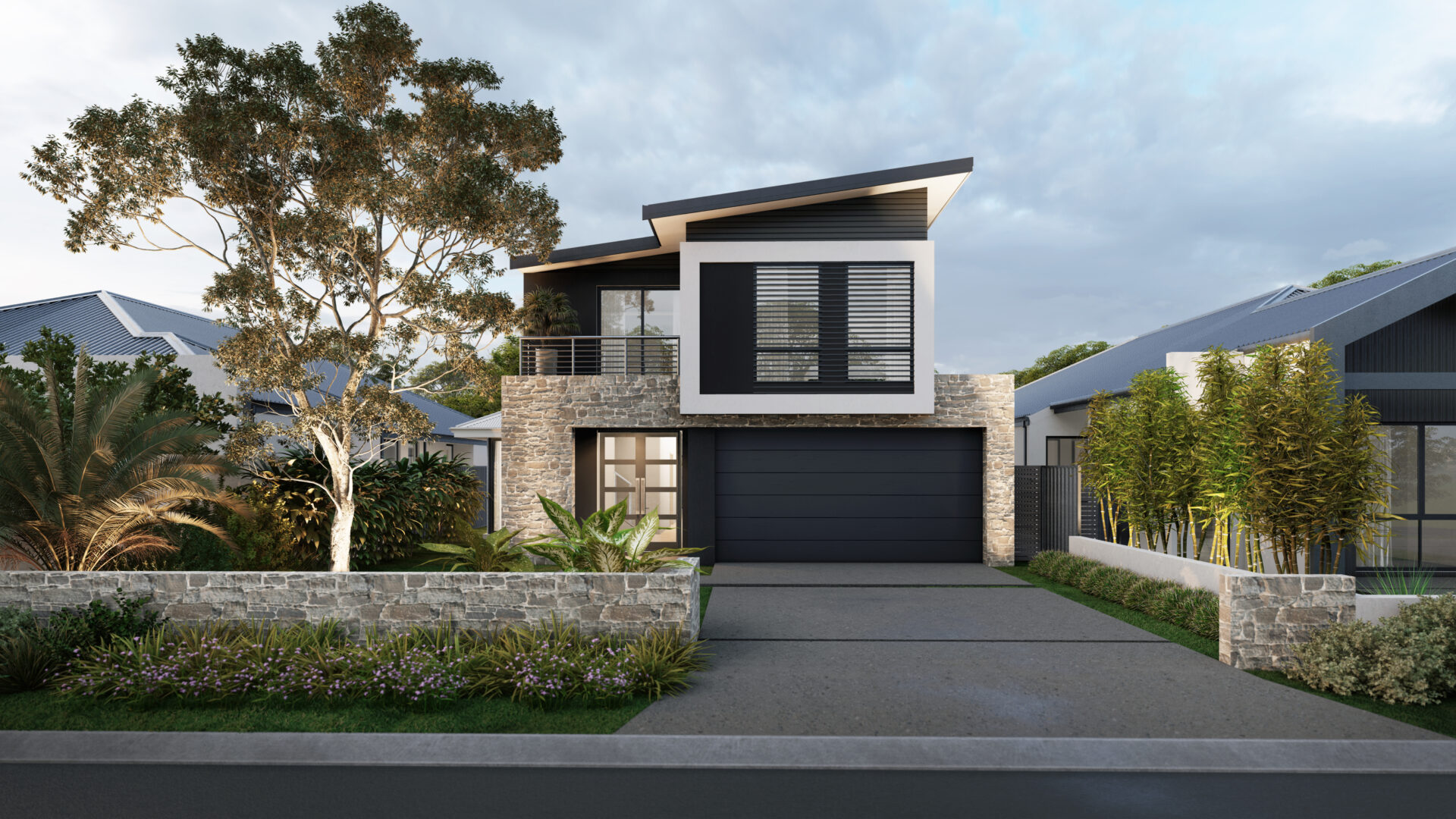 Building Houses For Narrow Blocks
In the world of Perth's real estate, narrow lots are quickly rising in popularity, and truthfully, we can easily see why. They offer great lifestyle flexibility by helping buyers build in their dream locations.
Your dream digs could be snugly tucked away on a narrow lot. Bet you didn't see that one coming! Embracing a narrow lot for your build opens up a world of unconventional possibilities, so wave goodbye to sacrificing your dream home vision.
What Is Considered a Narrow Lot in Perth?
A narrow lot can be defined as a block of land with a width that falls typically spanning less than 15 metres in width. At Residential Attitudes, we consider narrow lots anything between 8m to 12m in width and have a curated collection of narrow lot home designs that specifically cater to these dimensions.
Now that we have some clarity around what narrow lots mean, let's see some of the unique opportunities and features they can bring to your home-building dreams.
1. Creative Approach
Building on a narrow lot doesn't mean sacrificing your dream home. On the contrary, it offers a chance to maximise your space and create a unique living experience. In other words, it's a great opportunity to think creatively about your home's layout.
Multi-story homes can be a fantastic solution for narrow lots because they provide ample living space without expanding your blueprint. At Residential Attitudes, our plans maximise every square metre of your block while still giving you that spacious master suite and designer kitchen you've always wanted.
2. Designed For Your Unique Lifestyle
Selecting the right narrow lot design is key. Consider designs that make the most of your available space, and offer solutions to optimise indoor living areas, outdoor spaces, or both!
Homes designed specifically for narrow lots often offer features like open-plan living, large windows for natural light, and smart storage solutions. We have a full collection of narrow block home designs, specifically created to offer plenty of choice to homebuilders with an 8m to 12m wide block.
3. Lots Of Natural Light
With limited space, one of the "tricks of the trade" is to ensure that your design makes the most of natural light and ventilation. Windows need to be placed strategically, and skylights and sliding doors can also make a significant difference to enhance a narrow home.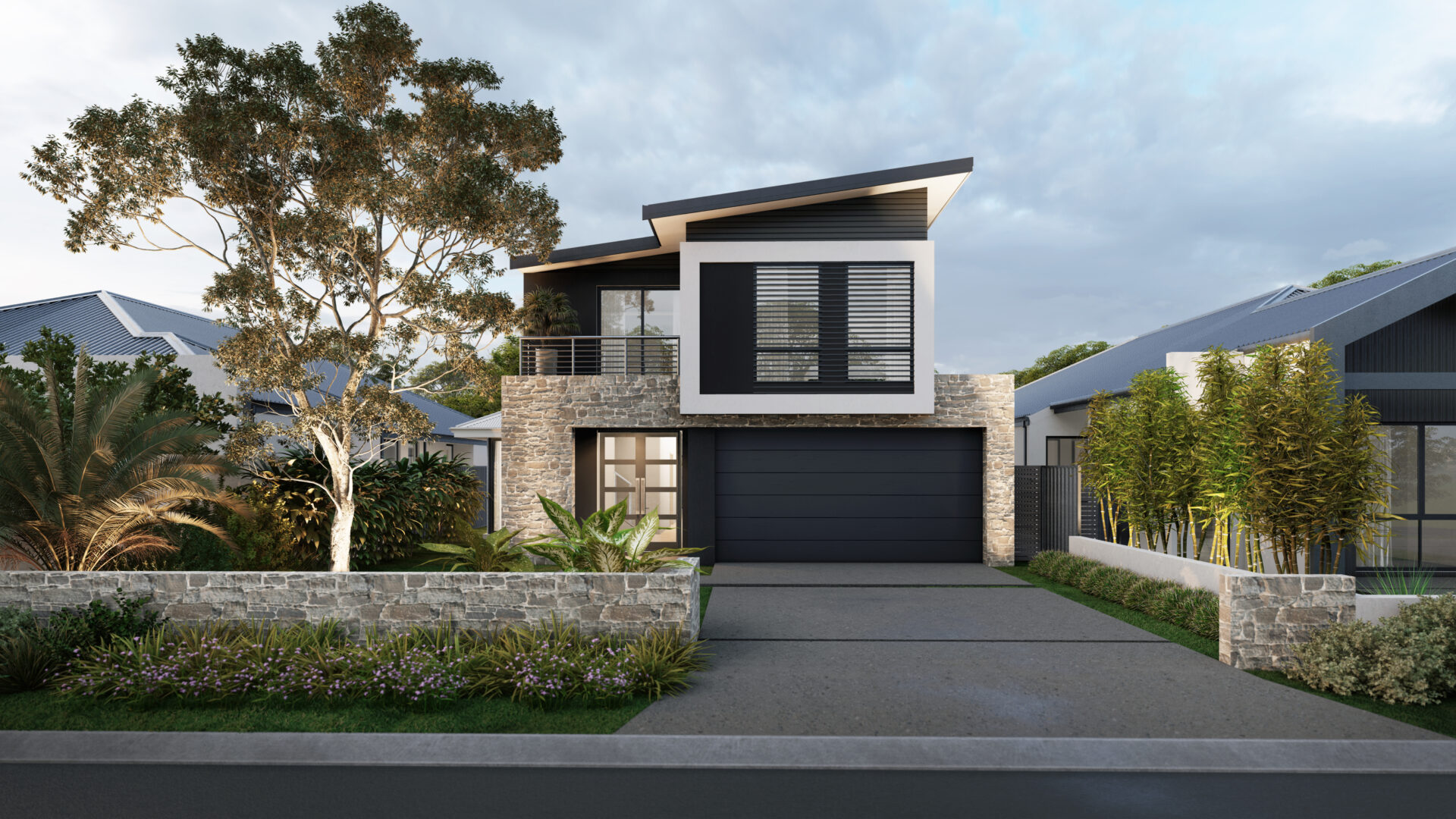 Throwing Shade is one of our newest, popular narrow lot designs. It was designed with modern families in mind and 270 degrees of natural light!
4. Unconventional Outdoor Spaces
Narrow lots can come with limited backyard space, but this doesn't mean you can't enjoy outdoor living. Have you thought about choosing a design with a balcony, for example? These outdoor spaces can be transformed into cozy retreats for relaxation, pot gardening, and even entertaining guests.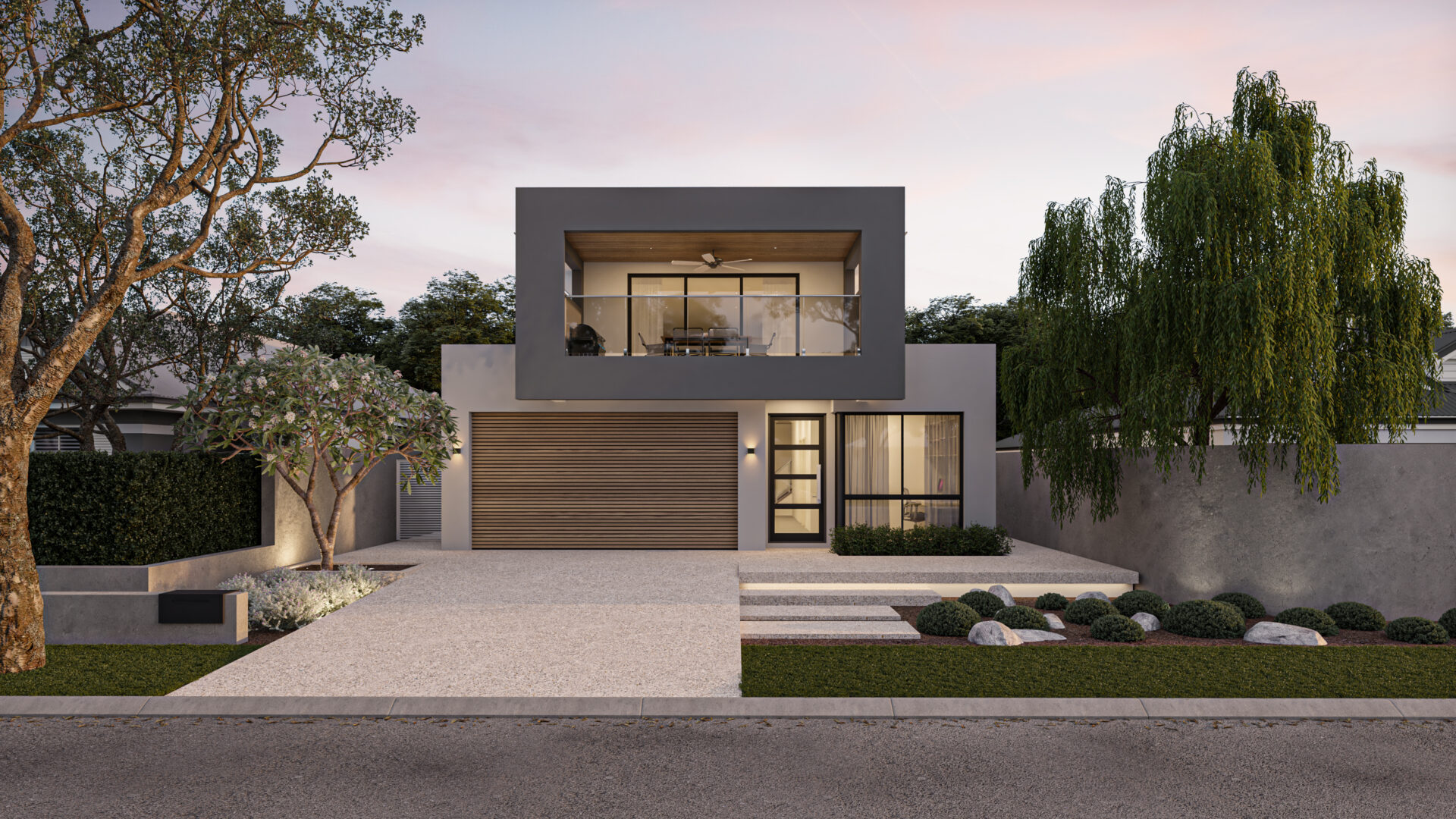 Our narrow lot design, Viewtop Vista is a perfect example of just that. It features a reverse living design with upper-floor living areas and a huge alfresco-style balcony.
It goes to show that a well-designed outdoor area can complement your indoor living spaces, it's all about making the most of the space you have available.
5. Clever Storage Solutions
Effective storage is important in any home, but it becomes even more critical when building on a narrow lot so you can maintain a clutter-free environment. Think of built-in storage solutions like under-stair storage, wall-mounted shelving, and cabinetry.
Trust The Experts
So, you can see that with some clever design, including storage solutions and unique outdoor spaces, you can create a spacious and comfy home on a narrow lot.
And when it comes to building houses for narrow blocks, partnering with an experienced home builder in the field is highly recommended. At Residential Attitudes, we have a proven track record of designing and building exceptional homes on narrow blocks – so much so that we have a full collection of home designs specifically created for smaller block sizes.
Allow us to transform your narrow lot into the ultimate dream home sanctuary. Contact us today to get started on your home-building journey.