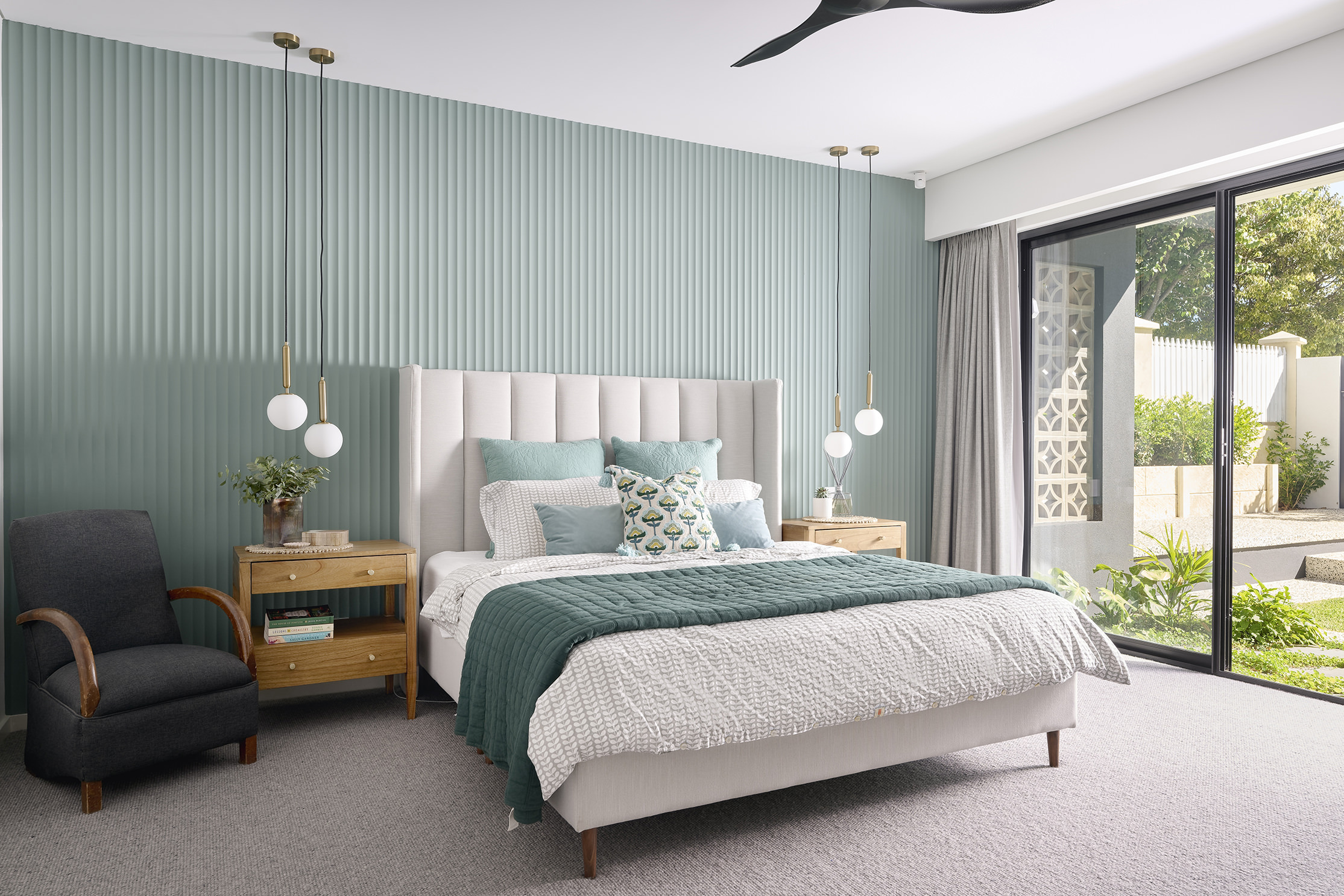 The Ultimate Guide to a Luxurious Bedroom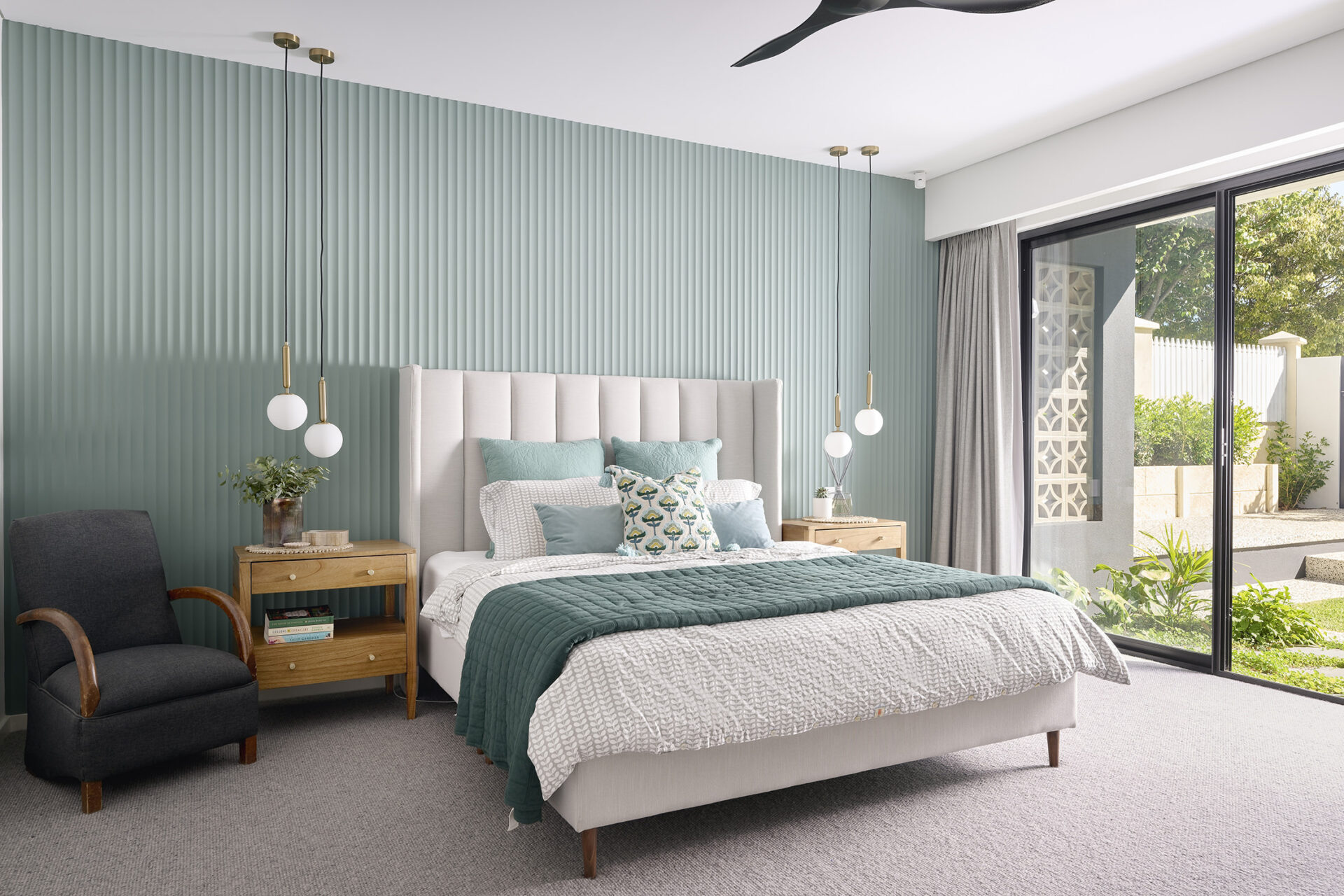 Let's face it, we all love a little luxury in our lives, especially when it comes to our bedrooms. It's the one place where we can escape from the chaos of the outside world and just relax. But you don't need a huge budget or a team of designers to create a truly luxurious atmosphere in your bedroom. With a little imagination and some practical tips, you can turn your space into a haven of indulgence and comfort.
Whether you want your space to feel like a suite at The Crown Towers, or a high-tech bachelor pad, there are plenty of ways to add that touch of luxury to your bedroom. At Residential Attitudes, we know a thing or two about turning ordinary spaces into something special, so we've come up with a list of tips and suggestions to help you transform your bedroom into a luxurious space, regardless of budget or artistic skill. Whether you're looking to upgrade your current space, or are in the planning stages of a new home, we've got you covered.
CHOOSE YOUR COLOUR PALETTE CAREFULLY
Choosing the right colour palette is essential when it comes to creating a luxurious bedroom. Take some time to consider your favourite rooms and colour schemes and you can even go as far as to make yourself a colour board if you're feeling particularly thorough. Ask yourself these questions:
Would I prefer a light and airy or dark and moody atmosphere?
Do I gravitate towards bold or subtle colours?
Are there any fixtures and fittings that cannot be altered? Does my preferred colour scheme match those?
Does my budget allow for a complete overhaul of the whole room to match my chosen theme or just certain elements?
Remember that dark colours can feel calming and inviting if used strategically and paired with the right lighting. Be bold and adventurous, but accept that whatever limitations you have early in the process and work around them or use them to your advantage.
Natural colours can create a soothing atmosphere and can feel almost cocoon like and comforting in small spaces. Pairing a natural palette with earthy tones can be extremely effective and create a cozy, comforting ambience – especially when complemented with plants and leafy/floral patterns.
Lighter colours can be used to create a luxurious feeling that is fresh and crisp. Afraid of the room looking a little cold? Why not add a splash of colour to one wall to give it some personality. Whatever you choose, embrace your creativity and have fun with it!
PICK A FOCAL POINT
Your bedroom should reflect your unique style and attitude, and one way to achieve this is by creating a focal point that captures your attention and adds character to the space. While the bed usually takes centre stage, there are plenty of other options to choose from.
How about a fun feature wall, or a bold statement piece like a massive mirror that reflects your fabulousness from every angle? Whatever you decide, make sure its something that makes your heart skip a beat every time you enter the room.
And don't forget about the little things! Adding a standout item to your dresser or nightstand, like a piece of glassware or a unique decoration can add a touch of personality and charm to your bedroom, especially if it is of sentimental value or something you created yourself.
LIGHTING IS KEY
Now you've chosen some stunning colours and objects to liven up your luxurious bedroom, it's time to light up the place!
If you've got tons of natural light pouring into your space, lucky you! You're already ahead of the game. But for those of you who need a little extra help creating the perfect ambience it's all about accent and task lighting.
You want to be able to read your favourite book in bed without straining your eyes, and your room décor isn't going to light itself up. So, start thinking about all the different lighting options you have at your disposal, from cute little lamps to funky sconces.
Just remember to use lighting to highlight the best parts of your space and add a warm and cozy glow that makes you feel right at home. With a little bit of creativity and some smart choices, you can make your bedroom the perfect place to relax, unwind and bask in all its stylish glory.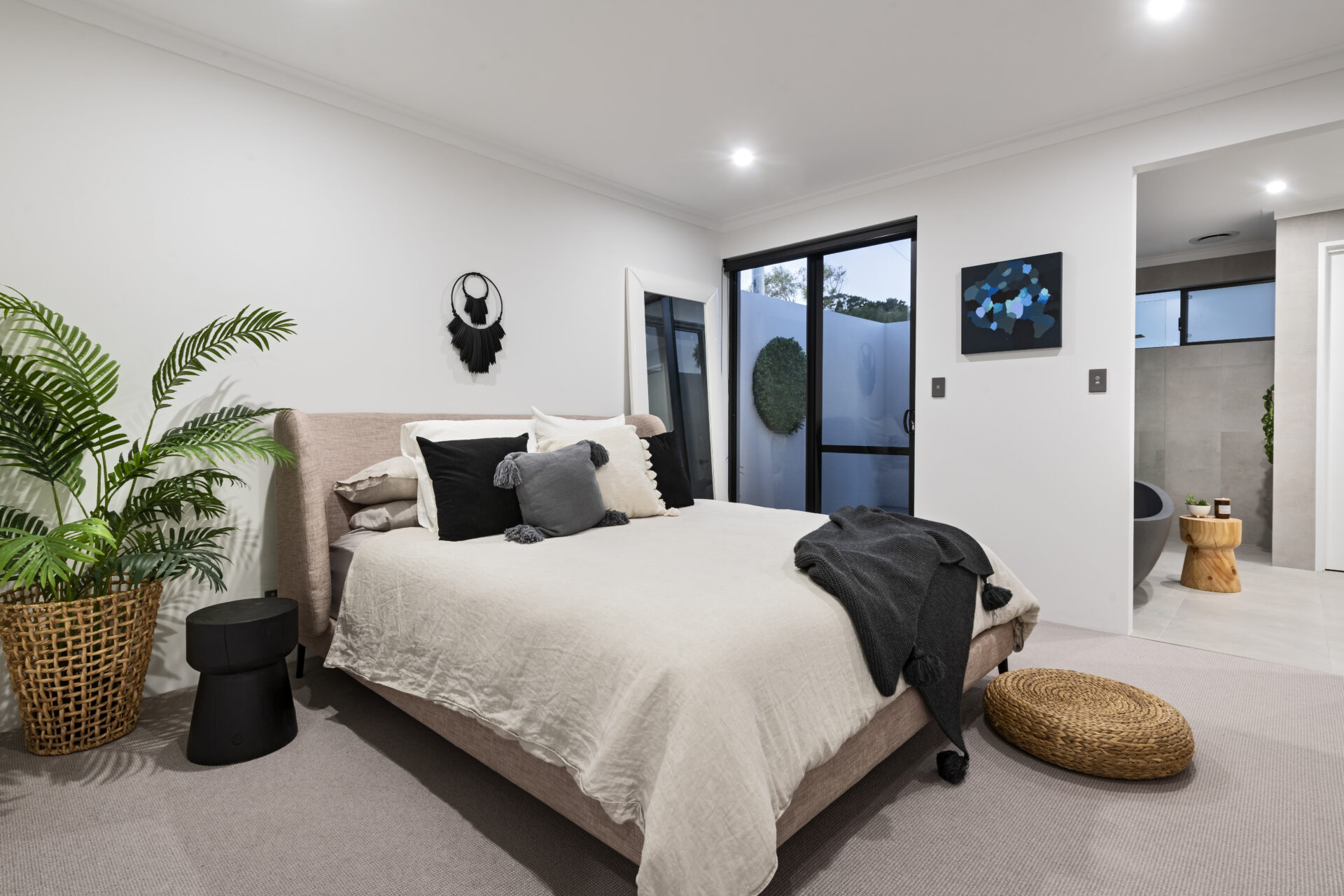 MATERIAL MATTERS
The simple act of making your bed will make your bedroom feel put-together, but investing in high-quality pillows and bedding will make a huge difference in creating that luxurious hotel vibe you've been dreaming of.
When choosing your bedding, don't skimp on comfort. You want materials that feel soft and plush against your skin, not scratchy or irritating. Treat yourself to the good stuff and indulge in textures that make you feel like you're sleeping on a cloud. After all, the bed is where you spend a huge portion of your life, so it should be the place of ultimate comfort and relaxation.
FOCUS ON THE DETAILS
Everything counts in the world of interior design. You could walk into the fanciest room in the world and the illusion is ruined because the first thing you notice is the cheap door-knobs. Every element of your bedroom plays a role in creating that luxurious, dreamy vibe you're going for. But here's the thing: you don't need to break the bank to make that happen, whether you're decorating mansions or rear strata home designs.
Take our tips onboard today and find inspiration wherever it strikes you to help you create your very own perfect, luxurious bedroom.