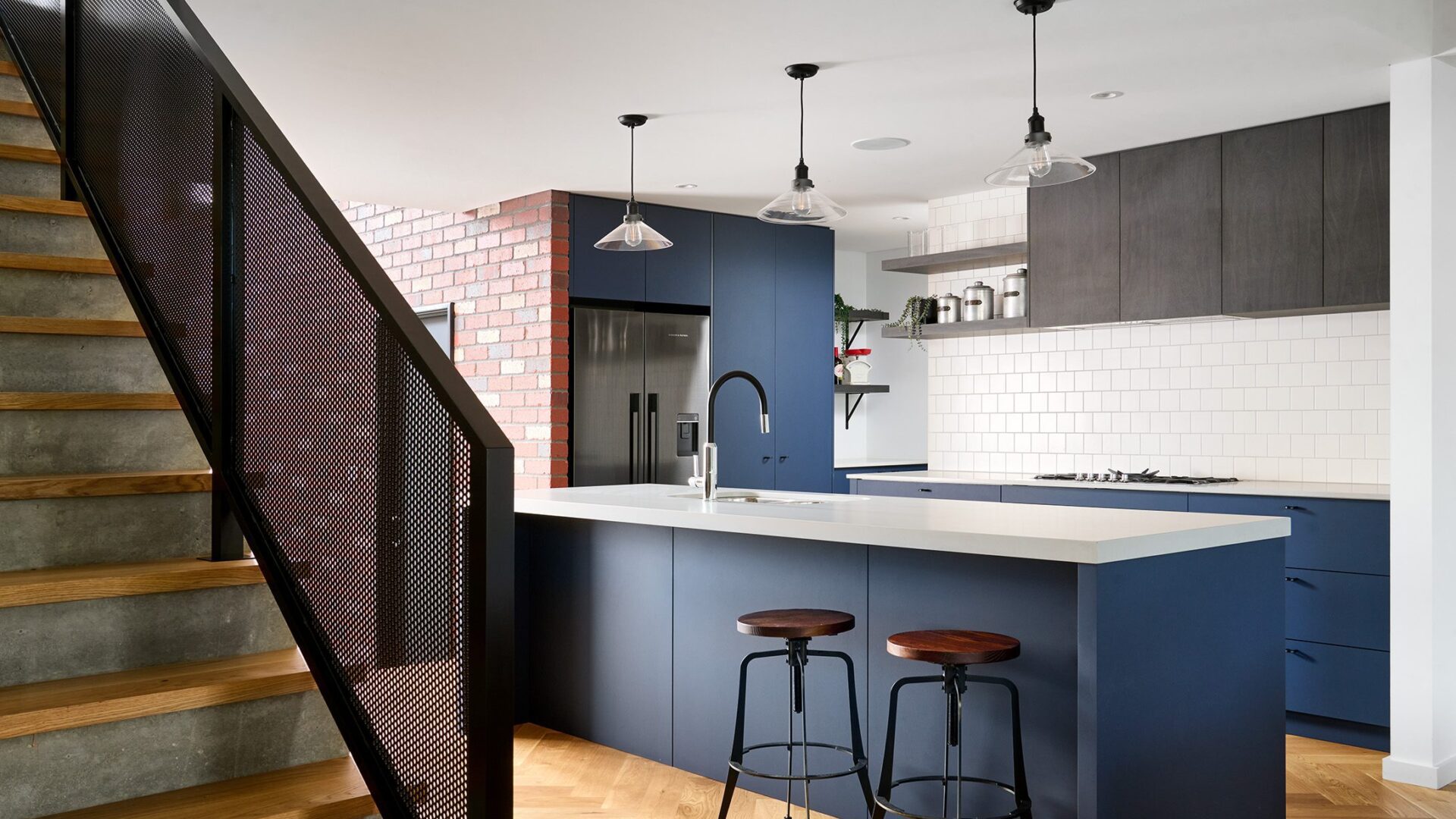 Kitchen Design Trends 2023: What We're Loving So Far
Trends come and go, when it comes to designing your kitchen, you don't want to get caught up in what's in fashion when you end up loathing it comes the new season. That's why we've curated a list of kitchen trends that are here to stay.
What have we seen in the first half of 2023? Innovation, funky design and old trends becoming new again! Check out our top picks so far!
WHY HAVE ONE ISLAND BENCH WHEN YOU CAN HAVE TWO?
Kitchens aren't for just cooking anymore. They double as our entertaining, dining, studying and play spaces. Talk about multitasking.
One epic kitchen trend with this in mind is not one, but two island benches. Double island benches ooze luxury in a kitchen with no space limitations. We are talking double preparation space! One island hosts a sink and dishwasher whilst the other is for eating and entertaining. If you're the resident chef, you'll love having your family or guests closer to you while you cook.
NOT PLAYING IT SAFE WITH COLOURS!
Rather than sticking with plain colour palettes, we have seen the opposite in kitchen design trends for 2023. Interior designers and amateurs alike are breaking out of the mould with bold and bright colour contrasts. The effect? Fresh, warm and zesty, exactly what the heart of the home should feel like.
Baby blue cabinetry has blown up this year; accent it with accessories in orange. Don't be afraid to pair up the opposite ends of the colour wheel, try baby pink with apple green, deep purple and zesty yellow or dark blue with splashes of red.
AU NATURAL'
Marble is making its big return in luxury kitchen design. The thicker the veins in the marble, the better. Aside from the thick veined marble's luscious look, it's also an incredible work surface. It's durable, sustainable and timeless. If you prefer a more minimally decorated kitchen space, marble flooring or benchtops are the way to go. They pack a style punch by just sitting there under your cutting board and knife.
Do you know what goes well with marble? Dark timber, and it just so happens to be blowing up this year as well. We think dark timber has become so popular as it fits in with various design aesthetics, from Industrial and Urban to Mid-Century Modern, it's highly versatile. If it feels too dramatic, dark timber doesn't have to be used for the whole cabinetry and instead can be used to accent or for flooring.
WINDOW SPLASHBACKS ARE STILL IN!
If you are looking at building your own home or doing a kitchen reno, this last kitchen trend could be a gamechanger. If you have an external wall to play with for your kitchen layout, try opting for a window as your splashback.
With a window as your splashback, you can enjoy the view whilst you cook in a space flooded with natural light. A window is way easier to clean than intricate tiles, plus it creates a flow through a sense of space. Who doesn't love a breeze through the kitchen to freshen up the air – or from the kitchen to outside, letting the kids know dinner is on its way!
Is it time to be out with the old and in with the new? Let us build the kitchen and home of your dreams. Chat to us today.