From Floor to Ceiling: How to Make a Statement With Concrete
At Residential Attitudes, we are fearless home builders, and as our name suggests, we want our client's homes to Live With Attitude. What screams attitude and flare more than concrete finishes? Aside from its aesthetics, using concrete in home design has enormous benefits in energy efficiency, maintenance and durability. Both reducing our impact on the environment and your pocket. Everyone building a new home wants it to last, and concrete is the most reliable substance you can build with. Its use in the world is twice that of wood, steel, plastic and aluminium combined.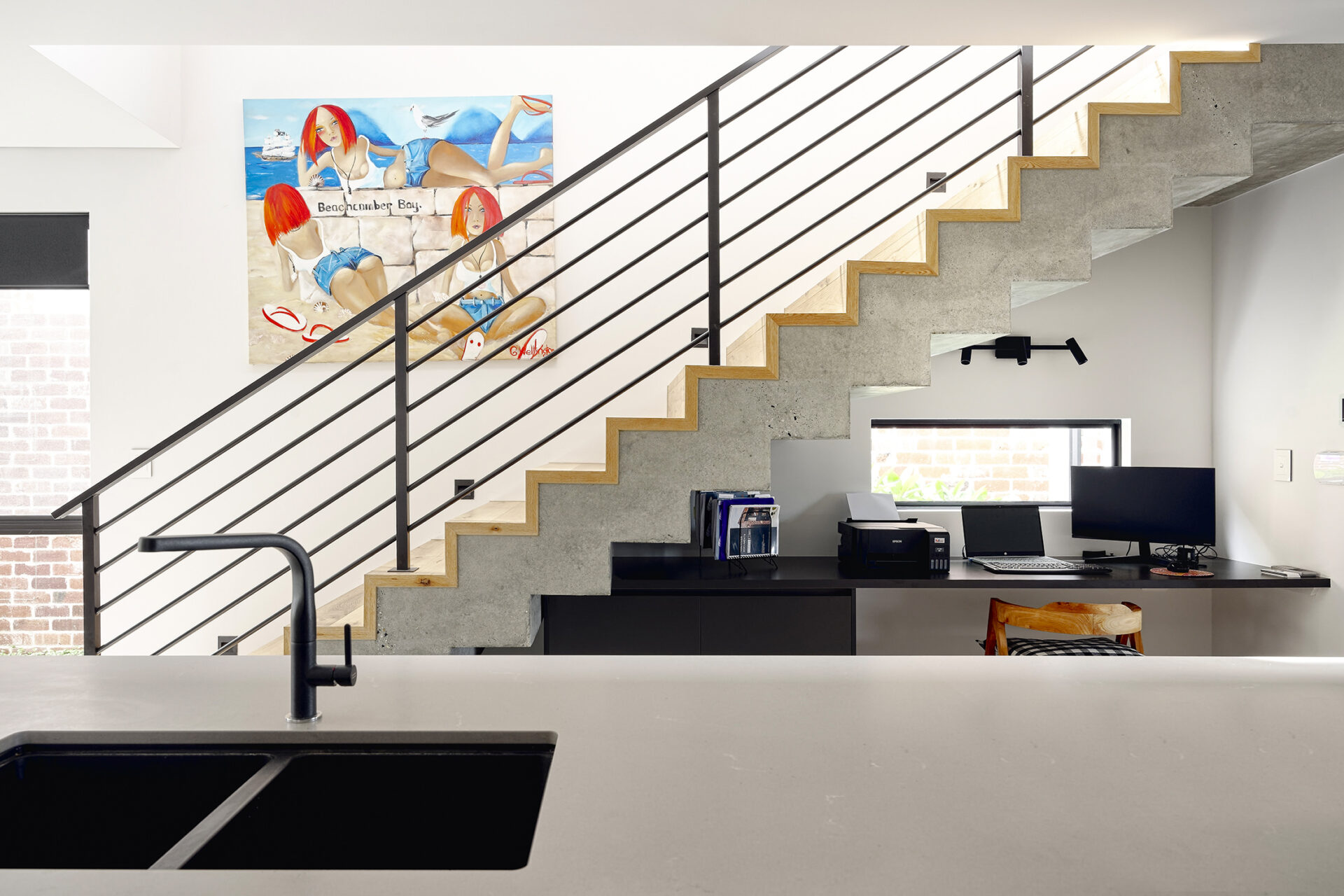 Why build with concrete? It stands the test of time.  
Concrete was first used in Syria and Jordan from 4th century BC. At this time ancient materials were crushed and combined, mixed with sand and water to create the strong binding paste. The Ancient Egyptians and Romans then discovered adding volcanic ash allows it to set underwater. Concrete's versatility is seen in some of our most monumental builds like The Colosseum and the Pantheon, the world's largest unreinforced concrete dome. If it's good enough for Ancient Romans, it's good enough for us.
Over thousands of years with different combinations of materials and techniques it has morphed into the modern cement we build homes with today. Whilst you might not be undertaking a monumental structure like those in Ancient Rome in your build, concrete is beneficial for any build. New techniques and technology allow us to use concrete in many areas throughout your home.
How to use concrete features in your home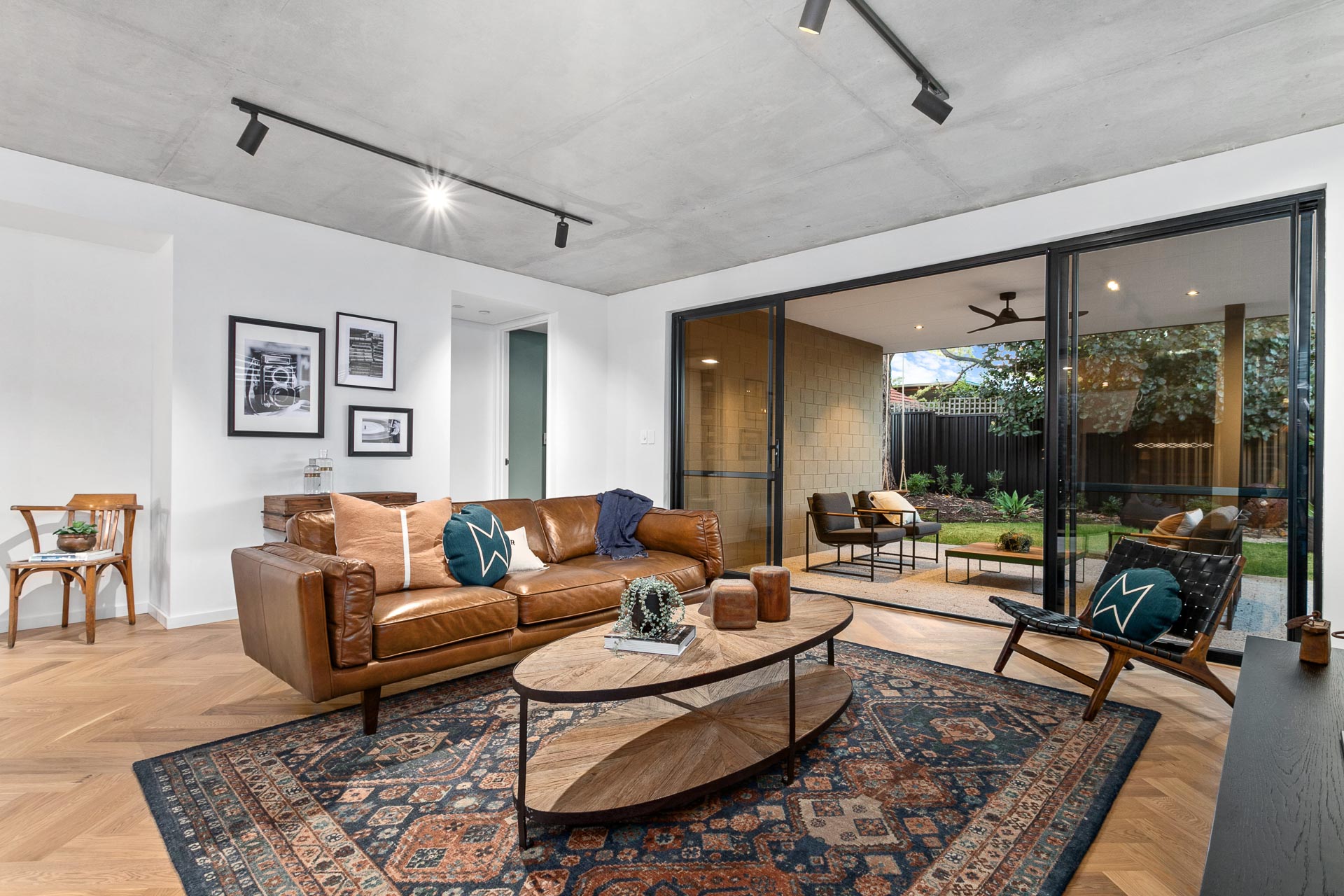 Extremely versatile, concrete can be used almost anywhere throughout your home. From kitchen island benchtops, bathroom vanities, walls, floors through to the façade and furniture. The options are endless when it comes to using the material in your home.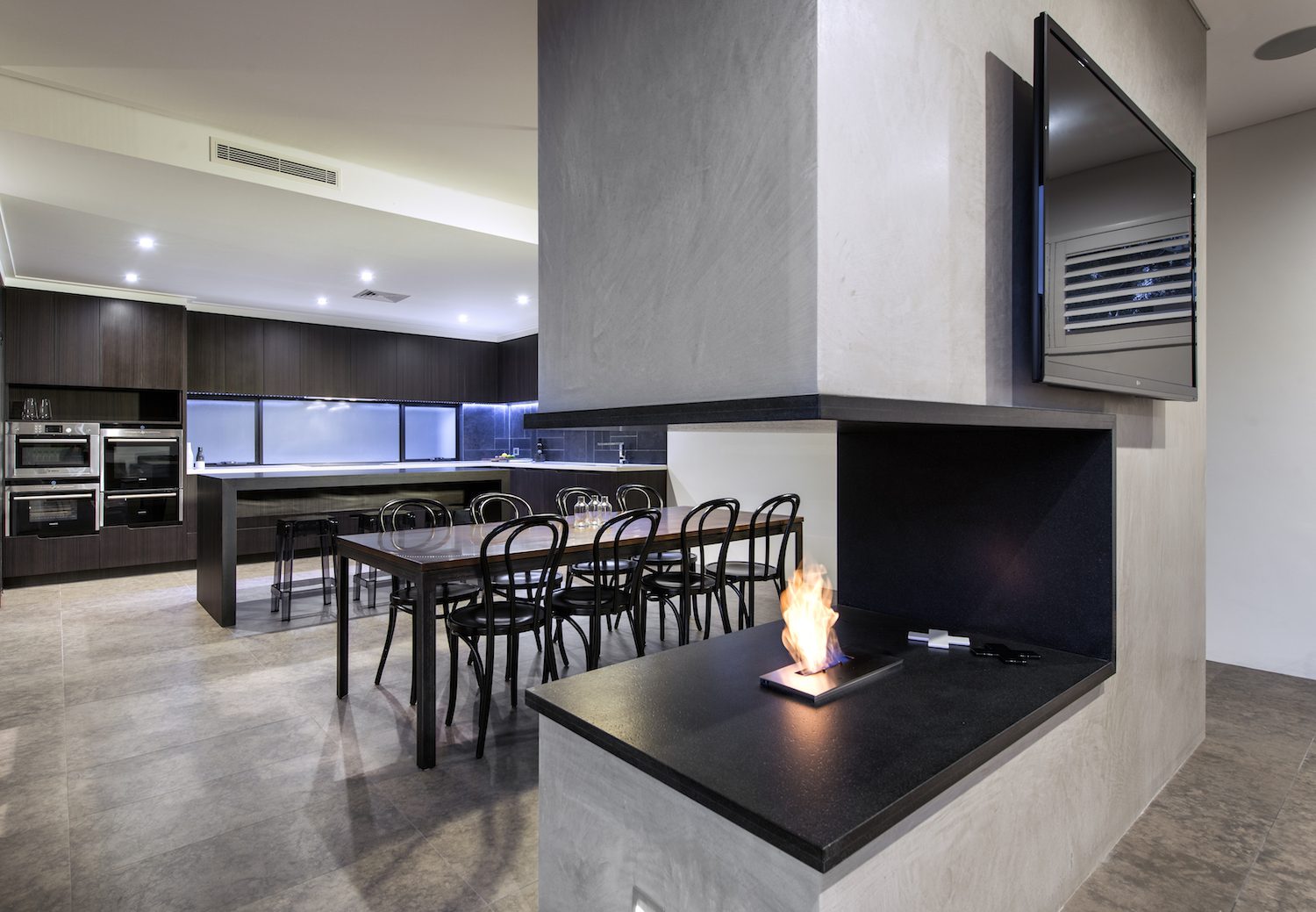 Although it is a physically hard substance, and virtually indestructible, it can add softness to any space through its subdued tone. Concrete in interior design lets furnishings and details sing against its cool and calm concrete backdrop. Concrete walls both inside or outside add textured depth to your home and contrast spectacularly against organic materials.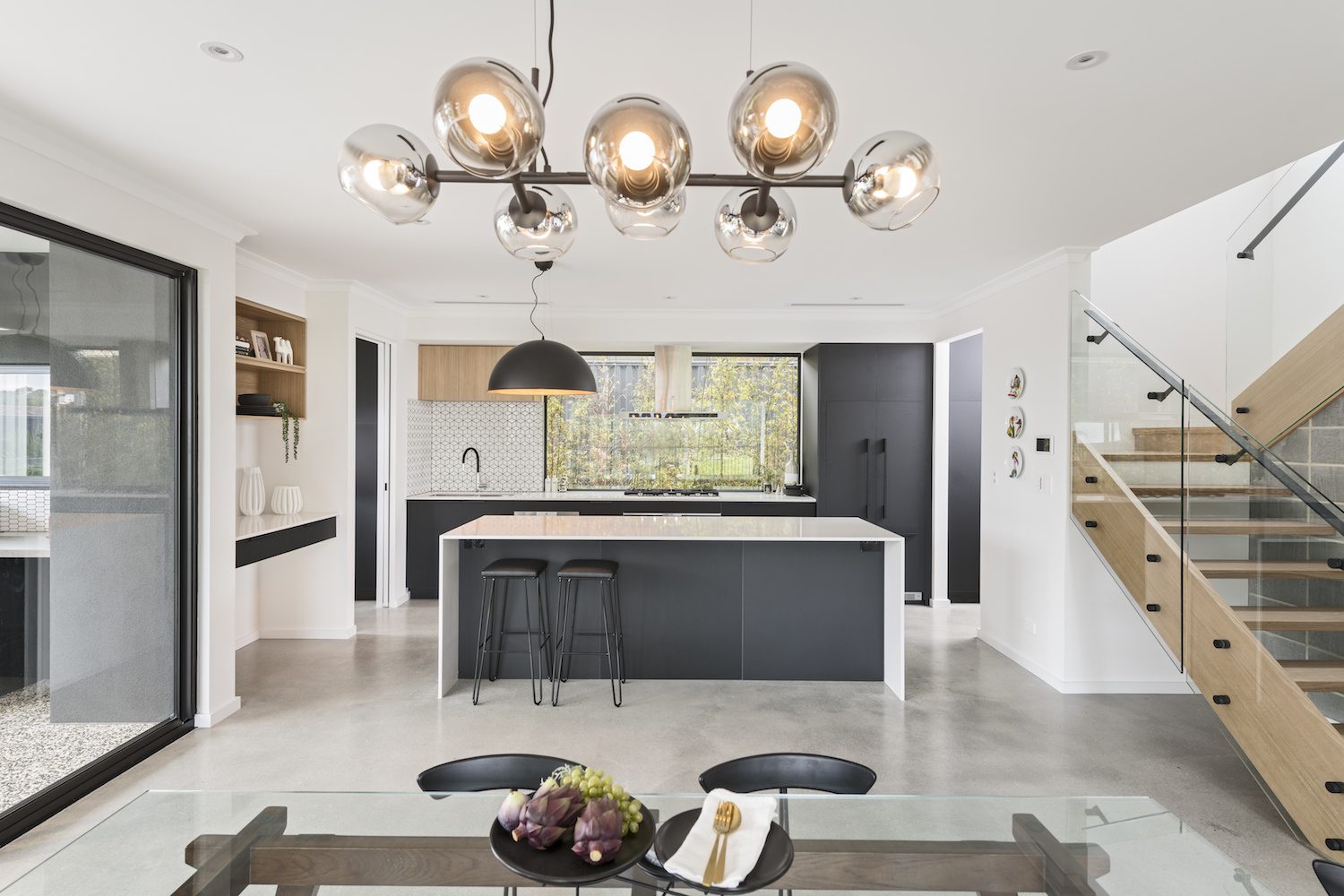 Thankfully, concrete is not confined to warehouse conversions anymore. When it comes to flooring, concrete is more than an ideal substance to be your home's foundation. Even if you have an existing slab, concrete can be polished up to deliver your desired flooring. A heavy polish will expose more stones whilst a steel trowel finish can be applied for a perfectly smooth surface. We have heaps of options when it comes to incorporating concrete, get in contact with us to hear some of our ideas!
What are the disadvantages of building with concrete?
No matter how reliable or not, there are always going to be some cons. One of the few disadvantages of building with concrete is its cost. Due to its incredible durability and performance, it is a highly valued material. It is worth considering your budget to incorporate into your build.
Once a concrete wall is constructed any pipes and wires are built into your concrete walls will not be accessible. If they need to be repaired, as they cannot be accessed without breaking the wall. Whilst concrete mightn't be as ductile as other materials, if you are keen to use concrete in your home there are always ways around this!
Why should you incorporate concrete into your home design?
We love the look of concrete, the clean finish, different texture opportunities and cool tones. As a building material, it is highly reliable. Concrete has an incredibly high compression strength and high resistance to both fire and water.
Plus, concrete homes are extremely energy efficient. This is because concrete walls are thick and do not absorb much hot or cold form from their surrounding environment. As a result, a concrete build's interiors are always comfortable, requiring little heating and cooling. It is perfect for our Western Australian climate, especially remaining cool underfoot in the scorching summer months.
Building concrete is also excellent for noise and vibration control due to its bonding and thickness, and it doesn't require much maintenance.