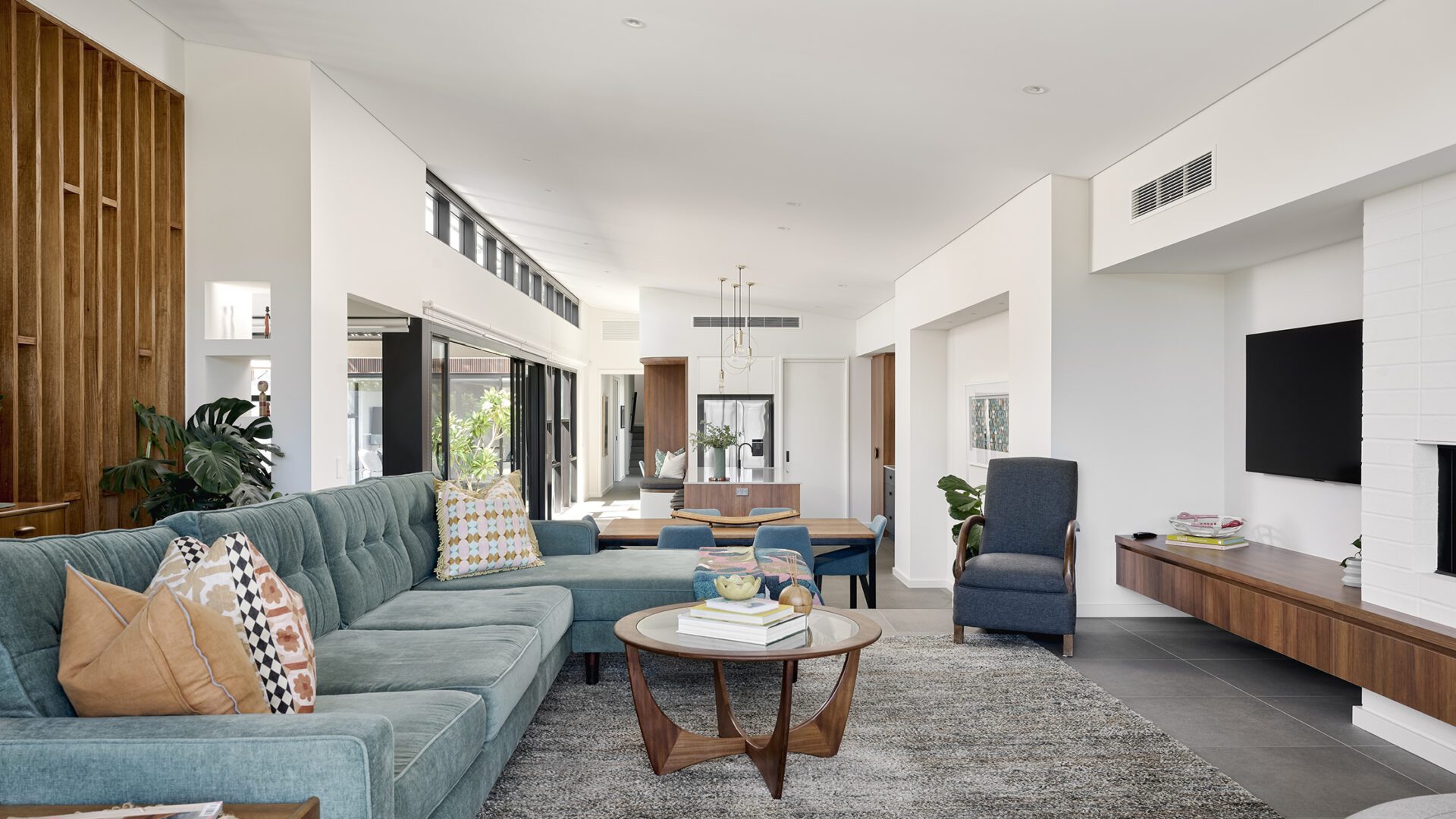 Blending in while standing out
Standing proudly on a leafy street in North Perth, this magnificent custom home melds iconic mid-century architectural touches with seamless sophistication.
Residential Attitudes Senior Designer Michal Kurtis said the client brief had a specific request – a modern home embracing the surrounding streetscape.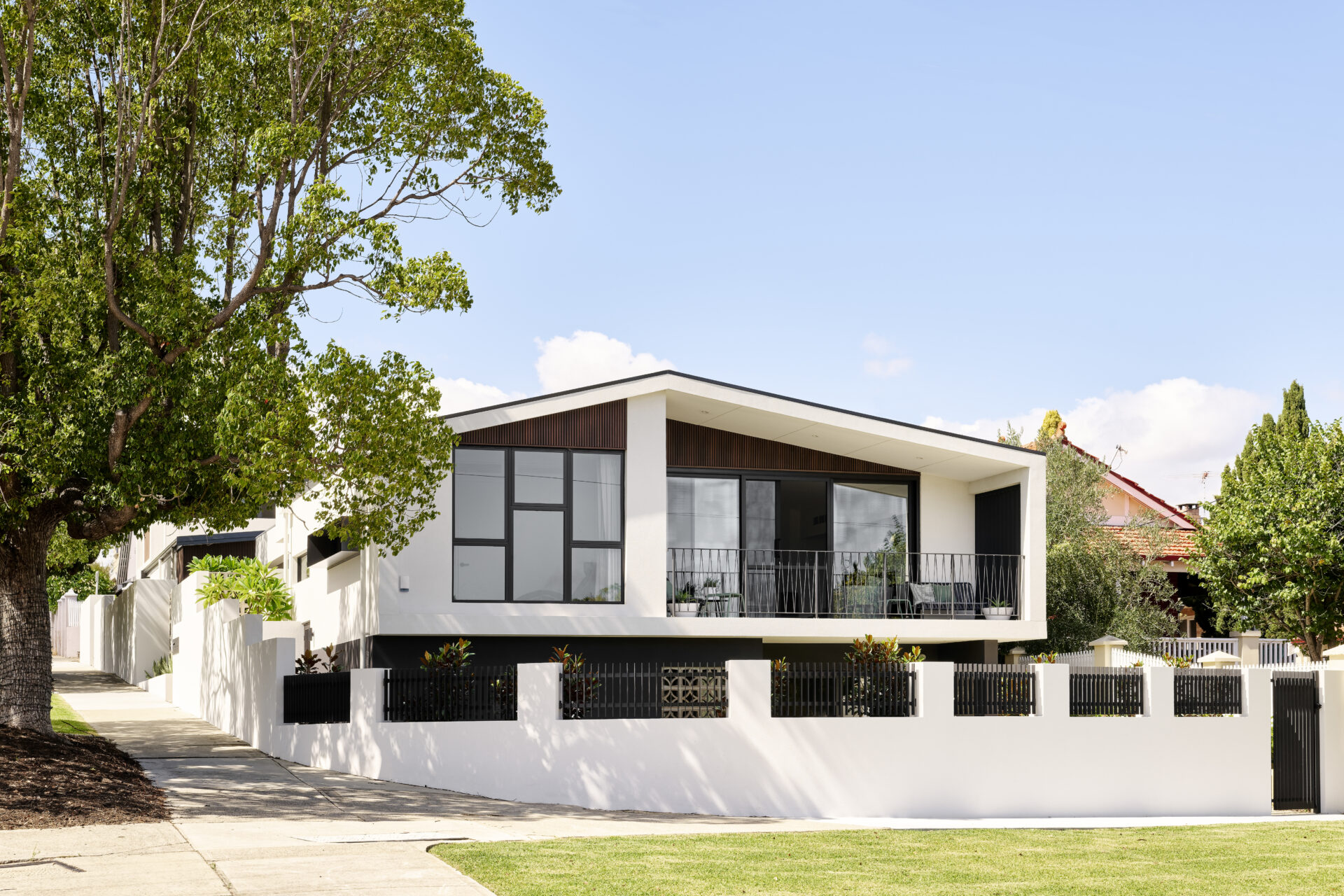 "The clients wanted the elevation to not be overpowering or intrusive but to blend in as much as possible with the current mix of old and new homes," he said. "They wanted a modern home with an element of character and interest – something sophisticated and timeless."
To achieve this, a beautiful facade borrows aesthetic influences from mid-century design.
"We were able to achieve the features our client was most interested in capturing such as clean lines, geometric shapes, skillion roofs and a house with straight lines and right angles," Mr Kurtis said.
"A mixture of materials and textures, including timber, metal, render, brick and concrete are used strategically throughout."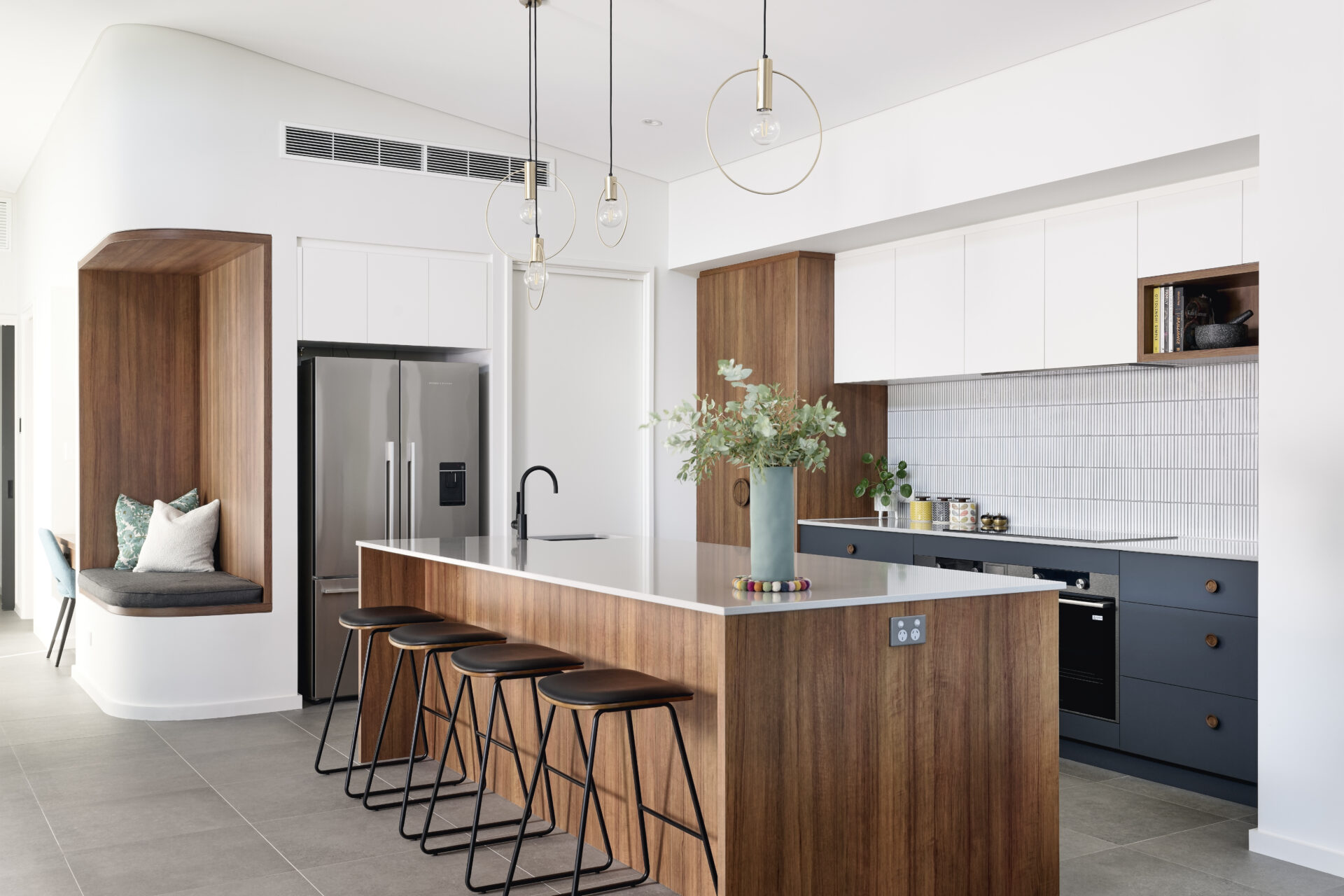 Boasting three storeys with four bedrooms, two bathrooms, a kids' wing, a studio-floor study, a private boudoir and a separate parents' retreat to unwind and relax, the elegant interior is crafted for functionality and comfort.
"A split-level design with short staircases seamlessly connects rooms throughout the house and feature timber slat walls, rooms with central fireplaces and built-in cabinetry add depth, variation and elevation," Mr Kurtis said.
"The zoned main level comprises the kitchen, dining and family space central to a north courtyard outdoor entertaining area.
"At the other end above the garage is an art studio, which can double as a Fonzie flat with its own access to the kids' zone and through to the main living area.
"The lower level is the adults' private oasis, separated from the rest of the home, with its own private garden and discreet views of a period-style breeze block wall."
Mr Kurtis said the open-plan spaces flowed together with an abundance of natural light to deliver an airy and welcoming atmosphere with a clear emphasis on creating cohesion between the indoors and outdoors.
"Connecting with nature was of key importance," he said.
"Floor-to-ceiling windows with views of the yard, sliding glass doors, north-facing highlight windows and courtyard spaces all connect back to nature and natural light while providing access points to the outdoors."
According to Mr Kurtis, the home embraces the best aspects of the block of land it resides on.
"The east-west orientated corner lot has a dramatic change in ground level," he said. "This characteristic provided an ideal opportunity to be creative and innovative when using the attributes of the site to their full potential."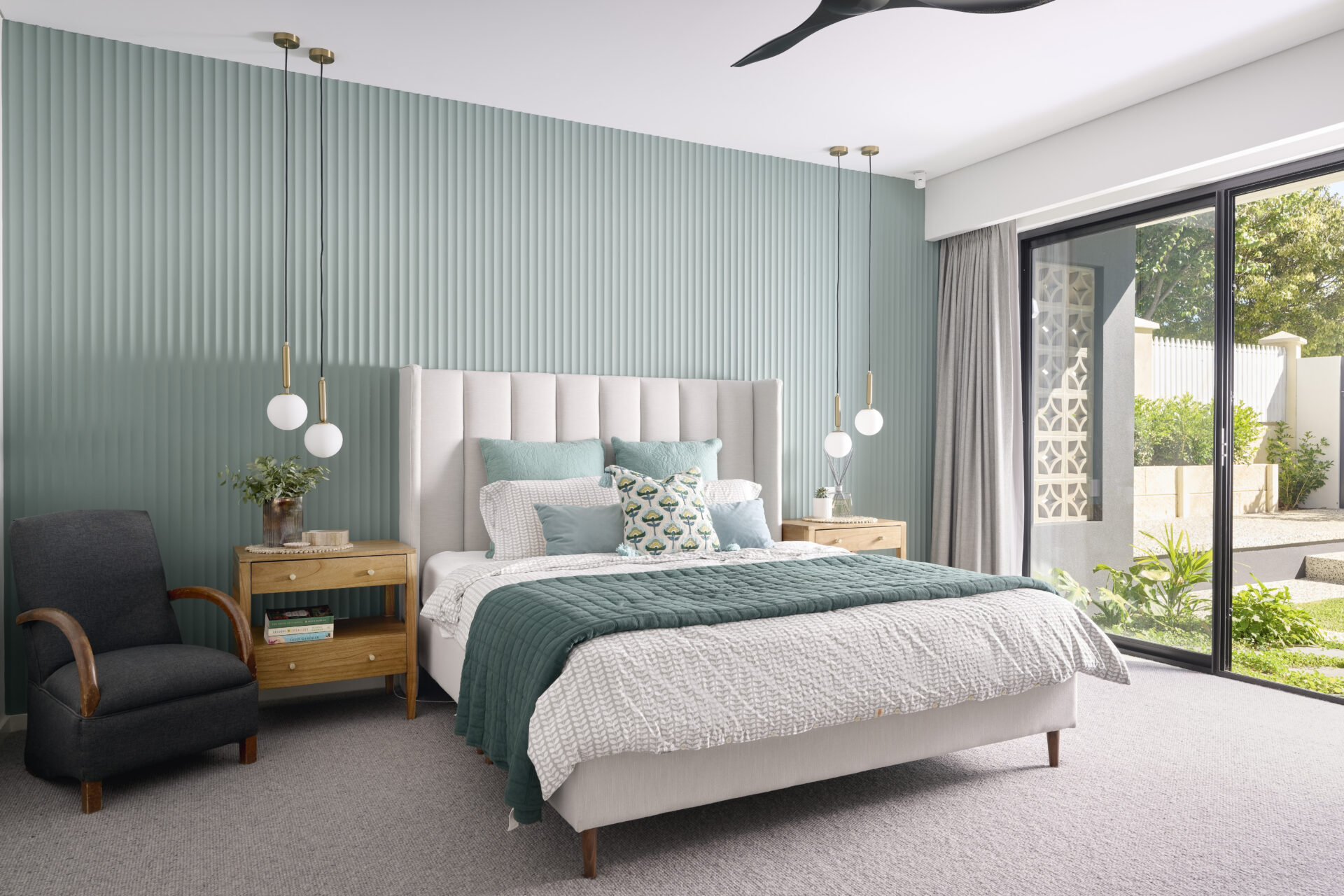 While encompassing design cues from past generations, this custom home delivers the finest modern inclusions, bringing together the best of both worlds.
"This home has all the technological wizardry of contemporary living with a heavy nod to familiar touchstones of homes of the past," Mr Kurtis said.
"It's comforting and practical for a contemporary lifestyle, and one which will accommodate the changing needs of a family as it grows into the future."
Offering a truly exceptional living experience, this custom home is crafted to be an adaptable space.
"The design and style complements both a family lifestyle and the character of the surrounding neighbourhood" Mr Kurtis said.
"The rooms are sized and zoned to be utilised at the same time without impacting others and are adaptable to different uses as the owners' dynamic changes over time."
To read the original article by Sean Briggs, click here.
Source: The West Australian, New Homes, Saturday 4 November 2023