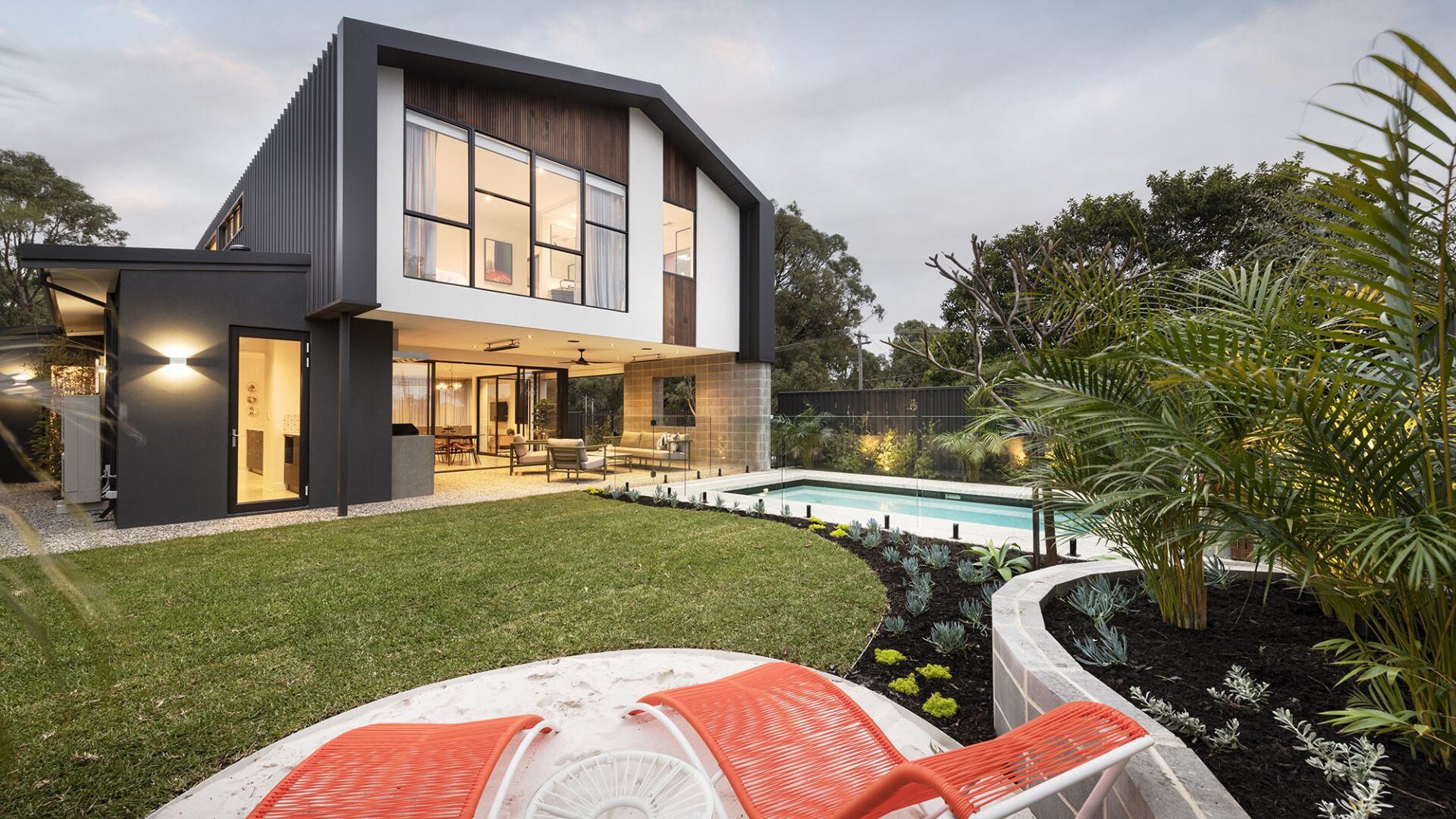 Two Storey Living: Why The Only Way is Up!
For many Perth families, the only way is up when it comes to building their dream home. With prices soaring and block sizes getting smaller, building two-storey homes on narrow lots has become a popular option. It's a smart move that can really make the most of the changing home building landscape in WA.
Before you decide between a single-storey or two-storey home design, there are a few factors to consider. Think about the size and shape of your block, your attitude and your lifestyle needs. Its also important to consider what you and your family will need down the line.
Let's take a look at some of the benefits of two-storey homes in Perth that make them too good to overlook.
SPACE
Thanks to the booming double-storey trend sweeping across Perth, builders are seizing the opportunity to make the most out of narrow-lot blocks and create space-efficient homes. By going up instead of spreading out, you can maximise every square inch and select a floorplan that suits your needs. With a two-storey home, you'll have a generous living area and bedrooms, along with the coveted double garage and any extra rooms that your heart desires.
One of the best perks of double-storey living is the luxury of a spacious backyard. If you have kids or furry friends, a backyard is likely a top priority. And if you love entertaining or crave your own outdoor oasis, an alfresco is a game-changer. With double-storey homes, surrounding spaces are maximised, leaving enough room for a spacious garden, swimming pool and a cozy alfresco area – which probably wouldn't be possible with a single-storey home on the same size block.
SEGREGATION
When you spilt your home over two levels, you open the door to flexible living arrangements that cater to your every need. Distinct areas can be created for socialising and relaxing, all within the same home. For instance, you might want to choose to have the bedrooms and bathrooms upstairs, providing your very own haven of privacy and space. Downstairs, the open plan living area becomes the heart of the home – a vibrant hub for entertaining and togetherness.
This clever use of zones is ideal for families and upgraders with older children. Its design concept adapts to changing lifestyles and future plans. Today, home buyers are staying in their homes much longer and need double-storey homes in Perth to allow for the opportunity of family growth in the future.
OUTLOOK
When you elevate your living experience to new heights, you have more opportunities to maximise on any views the property may have. It also invites more natural light to flood your home, with strategically placed windows and clever layouts. This is one of the main reasons why people are choosing to have their living areas on the upper level.
AFFORDIBILITY
Its often assumed that two-storey homes come with a hefty price tag, but the truth is – double storey doesn't mean double the cost. In fact, with soaring land prices in Perth and the demand for clever use of space, double-storey homes are becoming an affordable choice for many.
At Residential Attitudes, our team of home building professionals are experts in delivering affordable and quality two-storey home to the families of Perth. Offering a wide range of unique two-storey designs – so you can build the home you've always wanted.
Builders are constantly innovating to find alternative ways to build two-storey to save you both time and money. One technique is lightweight upper floor construction. This clever method involves using a double brick floor and a lightweight upper floor made with Expanded Polystyrene (EPS). Not only does this speed up the construction process, but it also reduces costs, making your Residential Attitudes home even more budget-friendly.