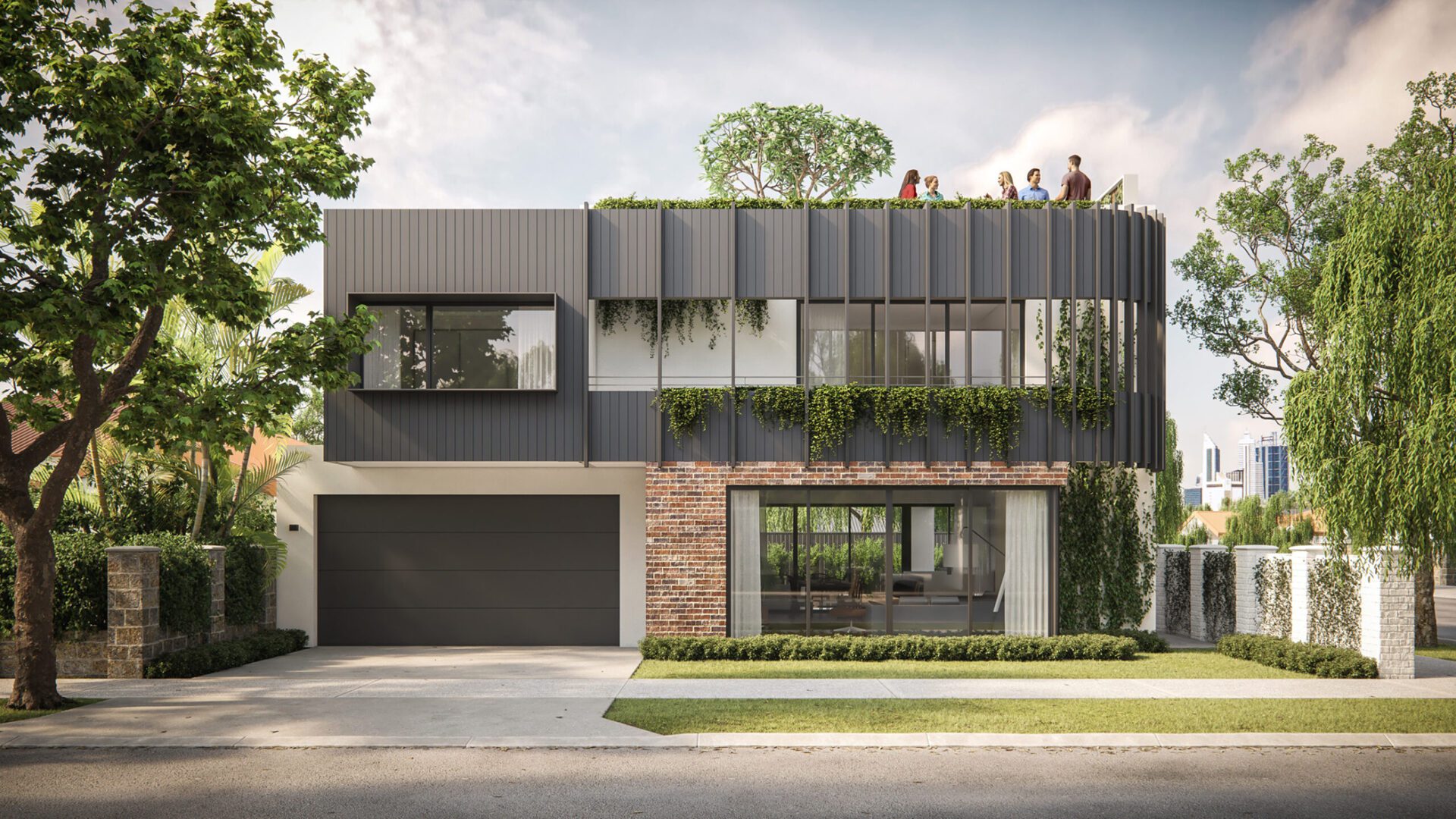 Two Storey Home Designs in Perth
So, you've decided to embark on designing your own home. The endless opportunities coupled with this decision are not for the faint-hearted. But you will reap the rewards of expressing your unique creativity and seeing your dream home design come to life!
One of the tricky decisions faced by our clients at Residential Attitudes is deciding whether to build up with a two storey home design, or remain on the ground level in a single storey home. A double-storey home is where there are two floors or levels to a house, rather than just one.
Similarly, the needs of your current and growing family can be used as the determining factors of what custom home design in Perth will work best for you.
PROS OF A TWO STOREY HOME DESIGN
Whenever we think of two storey homes our minds immediately think of all the views possible from this higher vantage point. What is the point of living in a great location when you can barely see the wonderful environment you are surrounded by? Added height extends your views not only for visual enjoyment, but it will also increase its re-sale value. How about a glass of wine on the balcony as you watch the sun go down? Sign us up!
By extending your build to become a two storey design, it will utilise the most of your block without sacrificing any of your precious outdoor space. By creating multiple levels with your design means a bigger backyard, adding in that pool, or finally planting a vegetable garden. It also means a larger outdoor living space or a double garage, which is less likely with a single storey home design.
Often the perfect location comes with some compromises. But here at Residential Attitudes, instead of viewing these as limitations, we see it as an opportunity to break the mould. Narrow lot homes for example give Perth homeowners the chance to live in more convenient locations for less. Inner city areas where there are limitations to the width of a block present opportunity – why not build upwards with a two storey design and a roof deck?
Adding a second storey to your design will create a separation of spaces. This could be essential to you and your future family! An example of this would be leaving the second storey for bedrooms only and ground level for living and entertaining spaces. If you can see your family unit growing, you might want to look into double storey homes in Perth. When we think of stand out homes it is hard not to imagine an impressive two storey entryway, leading into a long hallway past a flight of stairs heading up to another level. But of course, there are also some some considerations to think about when it comes to double storey homes.
SOME CONSIDERATIONS OF TWO STOREY HOME DESIGNS
Although an elegant staircase might be a design feature in your double storey home, consider how accessible they are for family members. If kids are on your horizon, an extra level increases the amount of planning and preparation for safety that is required. It is also important to consider if this will be your forever home. Will a second storey on your home become a source of difficulty as you age, not only maneuvering between upstairs and downstairs spaces, but also maintaining the upkeep on a larger home?
We also want to mention that with a larger home also comes an increase in utility bills. It will cost more and use more energy to heat and cool a double storey home, but we're putting you in charge. You don't have to sacrifice because of additional costs if a two storey home is your dream. We can help you take into account the placement of your home on the block, to utilise the most from natural heating and cooling amongst energy-efficient installations which can counteract the spike in utility bills.
One other important element to mention is that although double storey homes creates the division of space, unless it is designed well, it won't create a division of noise. A poorly designed two storey home with bad acoustics will drive you mad when you hear conversations word for word despite being levels apart. Our team at Residential Attitudes take all this into account and more. We will not let the privacy created by a multi-level home be ruined by poor acoustics planning.
Once you have done your best evaluating your life choices and forecasting your future possibilities, it is helpful to look at some examples showcasing different two storey designs in Perth.
Our Glasshaus loft-style apartment exhibits the possibilities available to you if you build up.
For many, the kitchen is the heart of the home and for some people, that heart is upstairs! Once you become used to the views from the kitchen in our Kalmar design, you'll never want a kitchen on the ground floor again! We love this two storey home design on a narrow lot.
By building a two storey home you create more living spaces to be enjoyed. A glamourous rooftop deck, like in the Aviary, shows the opportunities available when you flex those creative muscles. Why be limited? Your home should reflect your flavourful sense of style and attitude towards life, so let it!