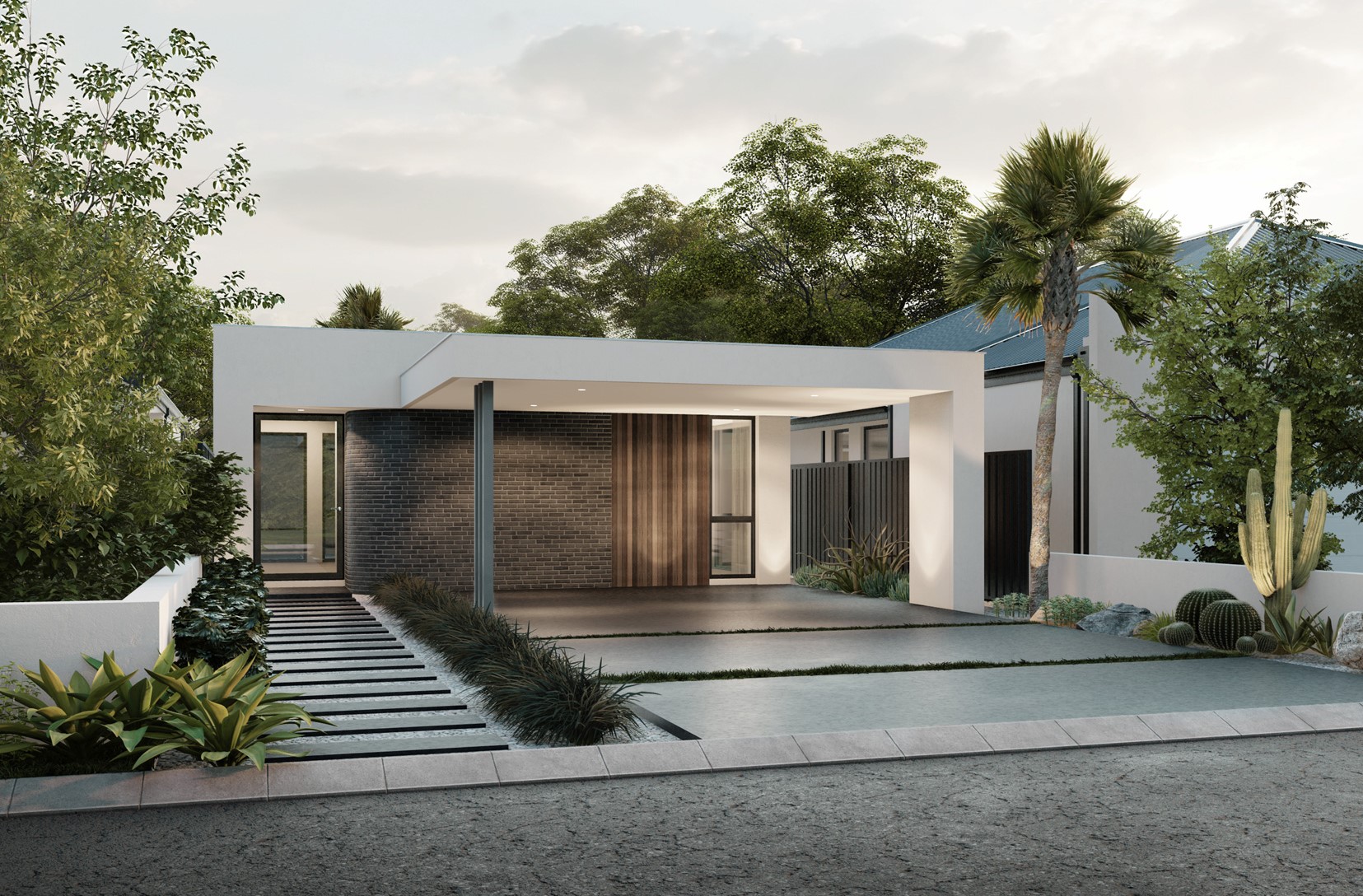 The Benefits Of Narrow Lot Homes
Narrow lot living is about embracing the space you have and shaping it to suit your needs. Gone are the days of needing a wide street front to make your mark, with the popularity of narrow lots providing the chance to let your creativity shine – crafting a distinct home that suits all of your needs, with a striking modern design that will make people take notice.
In the current market it can be challenging to find a suitable sized property which is also in a central location. We believe you should not have to sacrifice on locality or luxury just to have a space big enough for you and your family. Whilst Perth is growing as a city, the freedom to accommodate this expansion is becoming smaller. With this growth, narrow lot living is becoming an increasingly popular way to utilise the space you have and is often more affordable in Perth's market.
At Residential Attitudes, we are determined to create unconventional homes by expressing creativity without compromise. We are all different and so are our lifestyles and as such, our homes should come in all shapes and sizes. We dare to be different, experienced in striking narrow lot designs for homes on lots as little as 7.5 metres wide.
WHAT ARE THE BENEFITS OF NARROW LOT LIVING?
For starters, the smaller the house and landscape, the less caretaking for you. Not to mention narrow lot homes are more energy-efficient to heat or cool than a larger home, leaving a smaller carbon footprint. Our narrow lot homes at Residential Attitudes are designed to be solar passive and are appropriately positioned on the block to take full advantage of the natural energy from the sun, wind and shade.
As narrow lots homes in Perth are more budget-friendly, your funds can go towards design of your home and adding those lavish touches. Also, did someone say a smaller mortgage? Yes please.
What might be unfamiliar territory for you initially can actually be very exciting. Designing and building on a narrow lot actually gives you a chance to put your creativity into fruition. When you cannot build out you can always build up, adding sweeping views to your narrow lot home. Narrow lot living also encourages you to design your interior vertically – think vertical gardens, artwork and decorative shelves to free up floor space. Drawing the gaze upward gives the illusion of a larger room, making it seem wider than it actually is. This is also achieved in our narrow lot homes by open plan living, high ceilings and minimal window coverings. Rugs can separate areas, adding more depth and along with mirrors accentuating the space to feel larger.
The beauty in narrow lot living is breaking down the barriers between indoor and outdoor spaces. We do not just design the home as narrow lot builders, we design the whole space. Every nook and cranny on your narrow lot is a potential living space. Rather than having a huge home where rooms or parts of the house remain unused, narrow lot living simplifies your life. Don't waste the space you have. Outdoor living spaces that are perfect for entertaining will have you feeling like you have more than enough space. Huge glass windows to capture the natural light making the flow between spaces effortless. Sold yet?
Dare to be different, with narrow lot living by Residential Attitudes. Our designers are ready to design your project, working with you to create your very own unique attitude for your home.