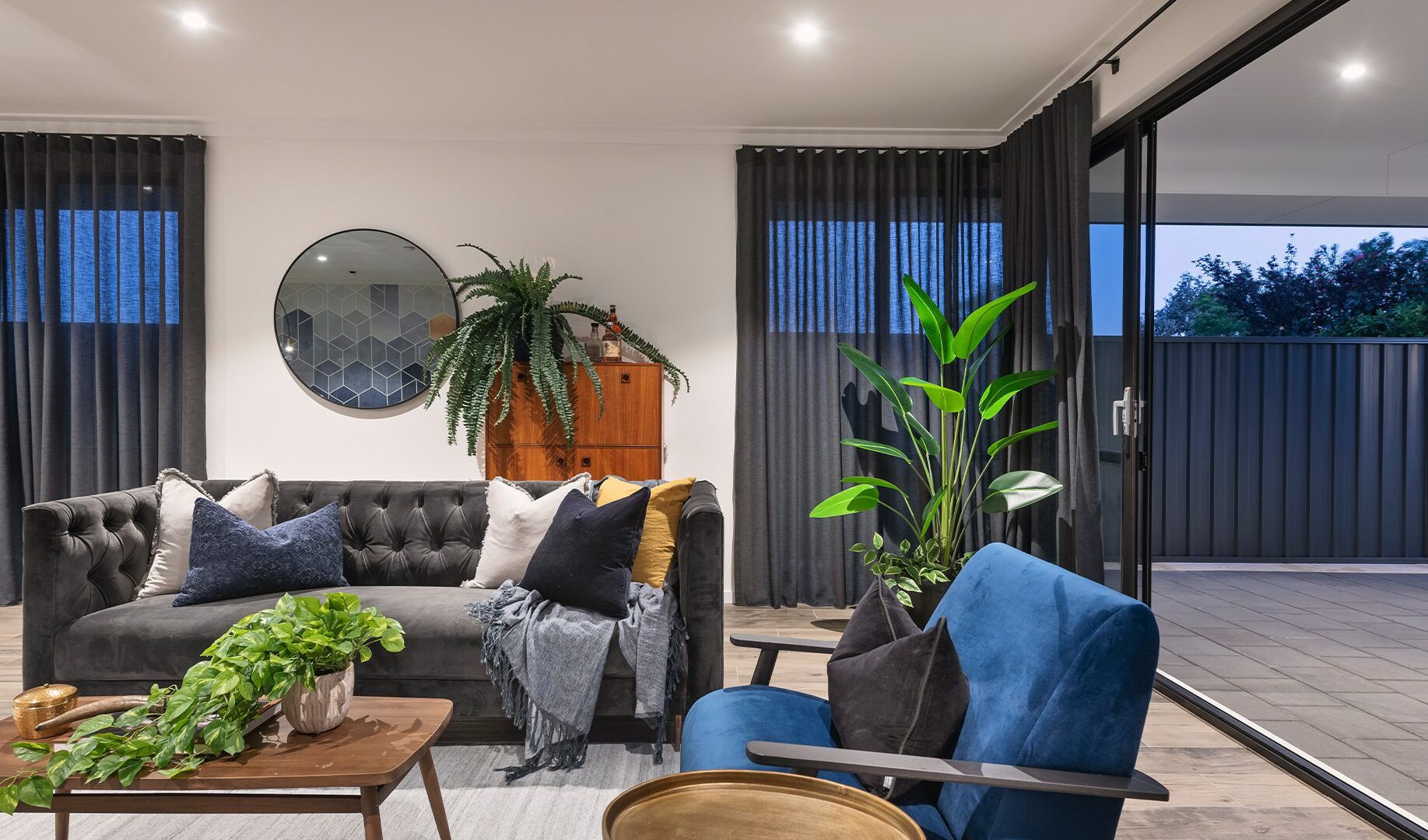 Living Room Goals
There are enough practical elements to consider when designing a living room to make the task super daunting. How your space is arranged all depends on the size of your family and how you want the living room to function. But the mistake we see time and time again from first-time interior designers is not consolidating what style is driving your living room design! A design or aesthetic inspiration helps to guide your choices when curating a space for a cohesive look.
Are you governing your design by an era, aesthetic or colour scheme? To get those creative juices flowing, we've compiled our current favourite styles and living room inspiration to spark ideas for your living room.
ROYAL ELITE
Want to feel next-level indulgence while relaxing in your space? Feel like Queen Victoria as you admire your exquisite Victorian-inspired living room. The Victorian design should feel audacious yet refined, a feast for the senses.
When choosing colours, textures and fabrics, think rich, dark hues. Opulence should be your guiding aesthetic. This looks like bright chandeliers and metallic finishings contrasting against dark backgrounds in dark blues, amethyst and merlot red.
When it comes to Victorian-inspired living, don't shy away from patterns and accessories! Victorian spaces are certainly not minimalist. Wallpaper and pattern rugs will add balance to the room, along with plenty of vintage prints, family portraits and fine art. Get out your vintage collectables and antique pieces for the tabletop decor!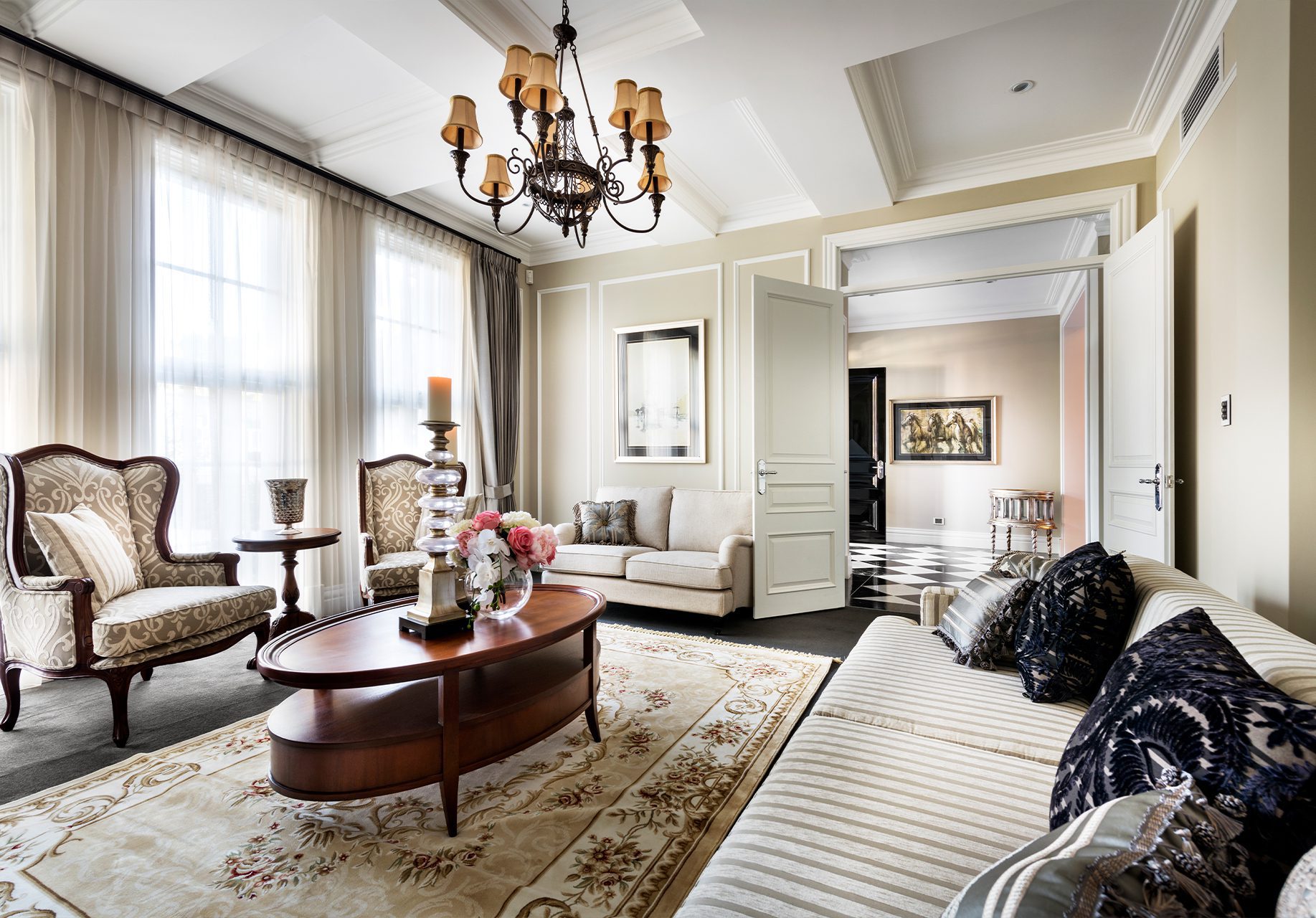 BOHO-LUXE
Boho-Luxe is an interior design style that doesn't plan on going anywhere! Its earthy tones and laid back appeal create a comfortable and fresh living space. The use of fresh whites and natural materials like timber and wood enables easy flow and feels super cosy. Who doesn't want that vibe in their living room?
The Boho living room inspiration has evolved from hippie patterns and overkill of turquoise blue. Today's take on Boho is all about an earthy colour palette, natural textures and plenty of rattan furniture. Add pops of colour in smaller doses, like pillows and plants and top it off with bouquets of dried flowers and pampas grass. Add a gorgeous vintage leather chair or a rich velvet couch to luxe it up even further.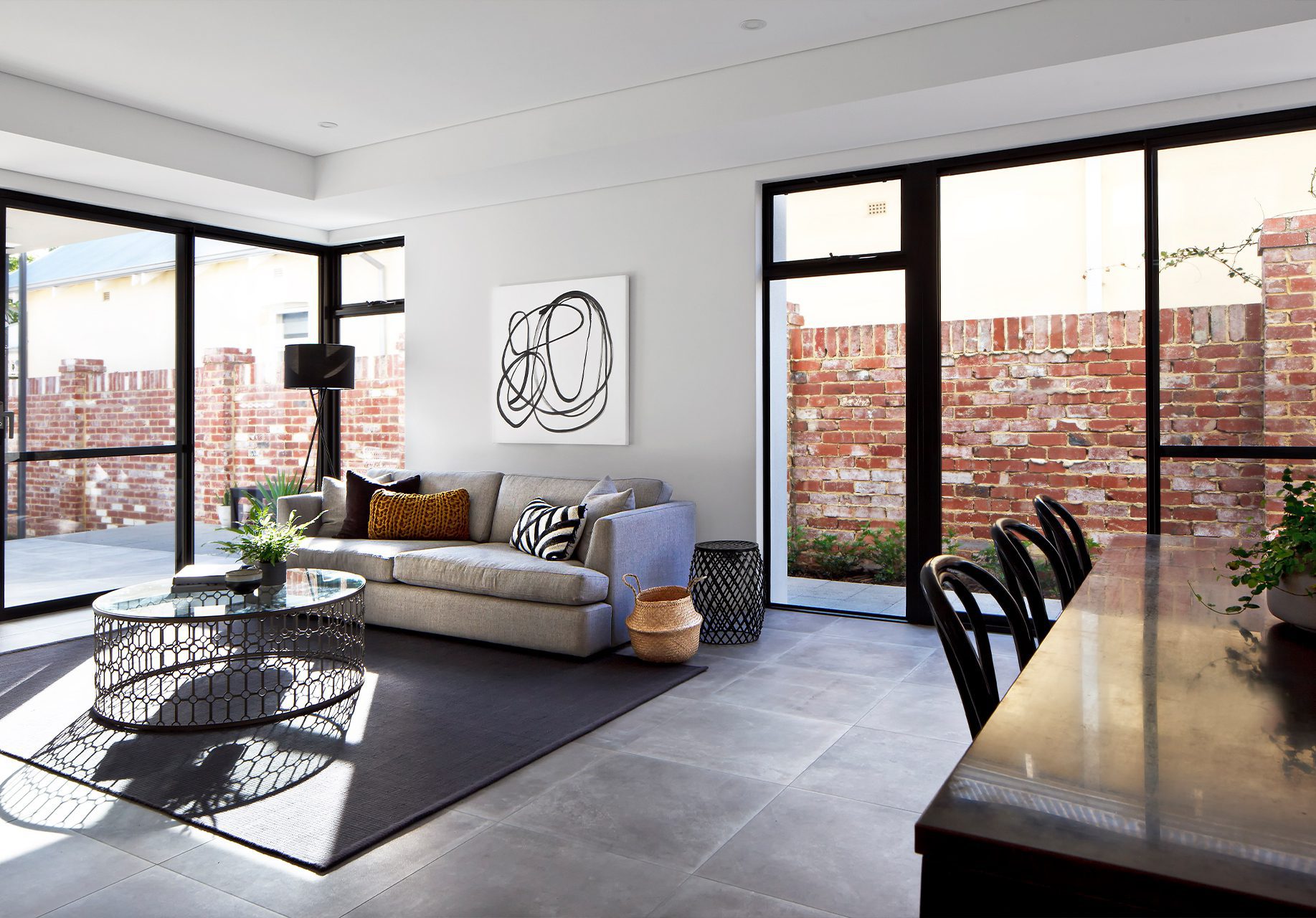 RUSTIC VOGUE
If you want a step up from Boho-Luxe in comfort, you should take notes from Rustic Vogue stylings. This style is a sophisticated take on the more whimsical Cottagecore, which took social media by storm this year. Perfect for those who love cottage-esk interiors but with a bit more elegance and sophistication.
This style looks excellent among floorboards, panelled walls, traditional fireplaces and exposed beams. There is more freedom in the colour palette; you can go soothing neutrals, dark earthy tones, or pretty soft pastels.
Rustic Vogue should always incorporate timeless existing pieces paired among wood, clay and concrete. Complete the look with plenty of flowers, both real and in artform, metallic framed mirrors, cute patterned furnishings and a decorated mantelpiece.
Ready to redo your living space? You can find more interior design inspiration on our blog. Check out our take on Kitchen Design Trends 2023. There's more to design than just the living room, after all!