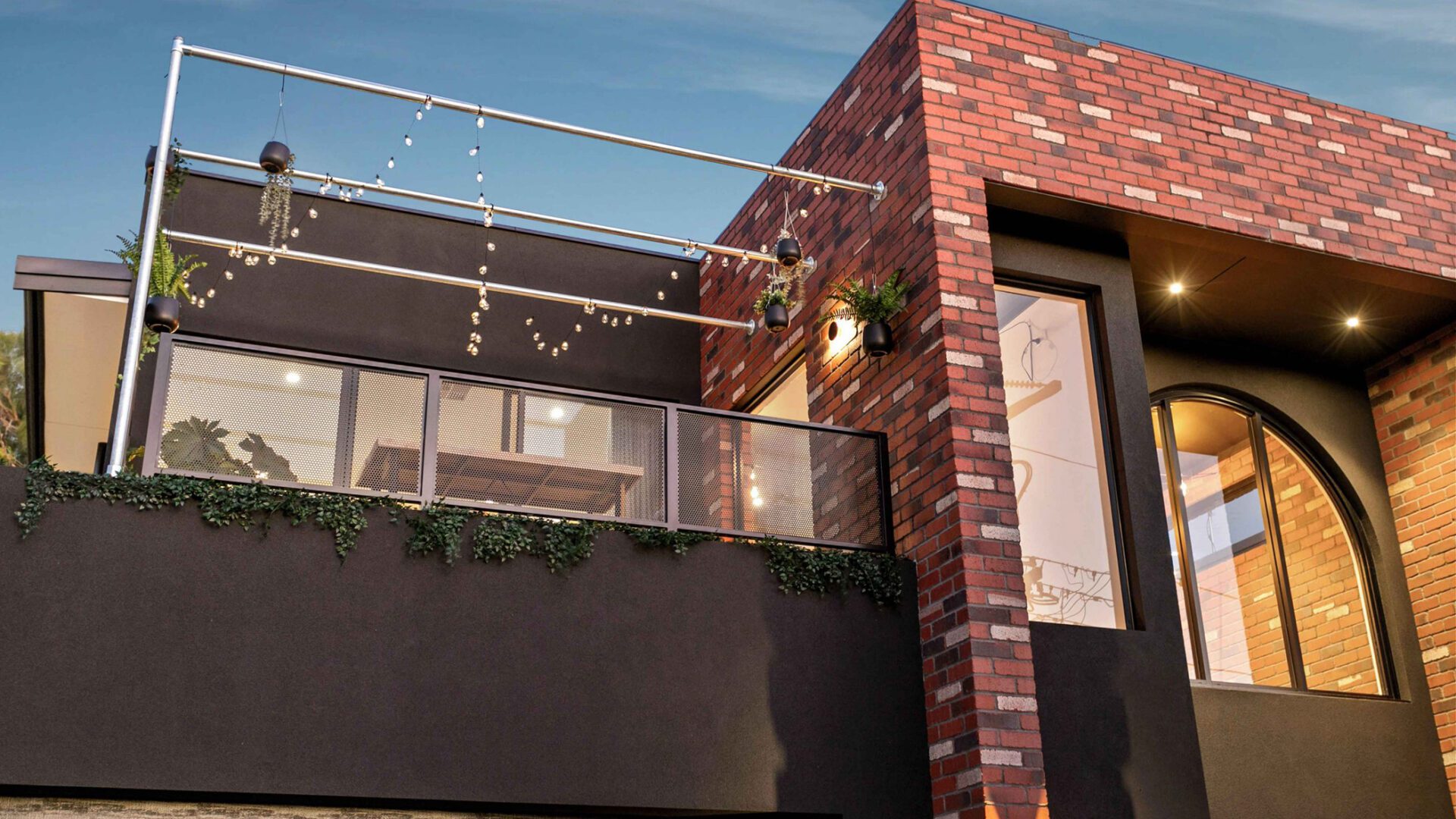 Home Exteriors: The Dos and Don'ts
WHAT DO WE LOVE ABOUT EXTERIOR HOME DESIGN?
Your façade is the face of your home. It's where first impressions are made and you will welcome loved ones into your abode! Don't get us wrong, interior design and decor is important, but the face does all the talking. So, you better make sure what it says is the best representation of you. If your home exterior doesn't match what's on the inside, it might be time to rethink your modern home designs in Perth.
The exterior of your home can say a lot about you and your personality. From cutting edge modernist, Instagram worthy urban, industrial-chic or Palm Springs classic, the possibilities are endless when it comes to injecting some personal style into your home.
What should you consider when designing your home exterior?
NOT JUST A ROOF OVER YOUR HEAD
The roof is often overlooked as a design feature. Once confirming what structural designs are open to you depending on where you need protection from natural elements, there are many roof design ideas to choose from.
Does a flat roof fit in with the style of home you're looking for? Or perhaps a raked roof synonymous with the Palms Spring design? What about an A-Frame for optimal space and airy spaciousness? Who needs a traditional roof, replace it with a roof-top terrace instead! With your exterior contemporary home design, your roof can be as dominant or unintrusive as you like.
A GRAND ENTRANCE
Your entrance is the welcome into your home. You know how important first impressions are. Make a statement! We combine functionality with flare when it comes to the design of your exterior entrance. Due to our climate in Perth, we are in high demand for exterior contemporary home designs incorporating shaded verandahs, terraces and facades. Whilst providing respite from the elements, front facades are an opportunity for flexible design.
WINDOWS AND DOORS WITH WOW FACTOR
The type of windows to include will depend on your unique home design in Perth. It's important to consider the vertical and horizontal proportions of your home, and where the placement of windows will get you the most natural light. Maybe a porthole window is an outlook you want for your home? Or perhaps the whole home front glass, or no windows at all! Windows don't have to just be a necessity, it can be the main feature of your front exterior design. A large front door in your exterior home design will add to the grandness and spaciousness of an entryway. Or a bright, statement front door. When it comes to doors – the gateway to your home – how personalised you can make it for your taste and needs the better.
DRESS TO IMPRESS WITH MATERIALS
How to get that curbside appeal? Make the most of materials! Whether you're keeping it cool with concrete, warming it up with timber, or au naturel with stone – the options are endless. Even better, be bold with a mix of materials to create a striking, unique look!
THE FINISHING TOUCHES ON YOUR MODERN HOME DESIGNS IN PERTH
The finishing touch and possibly the easiest way to drastically change your exterior modern home design. Your garden can purely be a design feature, adding living decoration to your home's exterior. Or it can serve as a natural cooling function or as a privacy screen between neighbours. No matter what size lot you are working with, there is always an opportunity for garden and landscaping design. If there isn't much ground space, grow up! Vertical gardens aren't just innovative, they look incredible.
Still after some inspiration? Take a look at our collection of unique home designs in Perth featuring a range of bold exteriors. Or contact us to bring your custom designed home to life!