Are you trying to decide how to style your great room? With such a big space the possibilities are endless! So endless in fact it is a little hard to decide what works best for you…
A great room is a space that combines the specific functions of the more traditional room spaces such as the living room, dining room and kitchen. Check out the below tips on how to style your great room.
Create zones. Where will the conversation zone be? A place to entertain and hang out with guests. Or what about the media zone to watch movies or listen to music? And of course the formal dining area for family meals and dinner parties.
Identify a feature piece. This could be a couch or a large mirror, or even a painting. This item will be the key anchor in the room to avoid the cluttered feeling you can create with too many small objects in a large room.
Lighting. This can make or break a great room. Large windows will create natural light during the day but be sure to light up dark corners during the night to create a warm approachable feeling to the room. Opt for creative floor lamps to enhance your central feature light.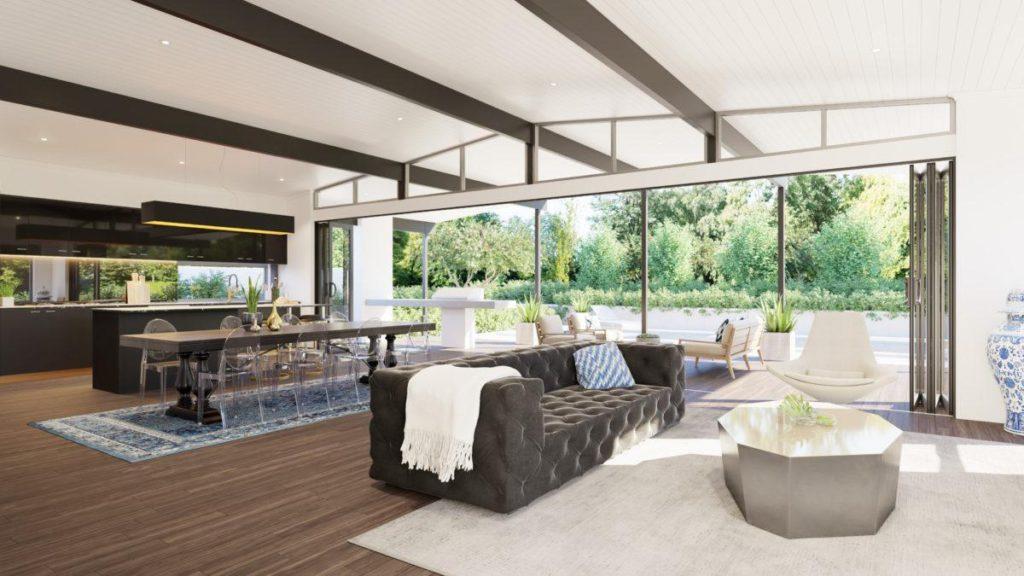 Check out our design the Fresno to see what your Great Room could look like.