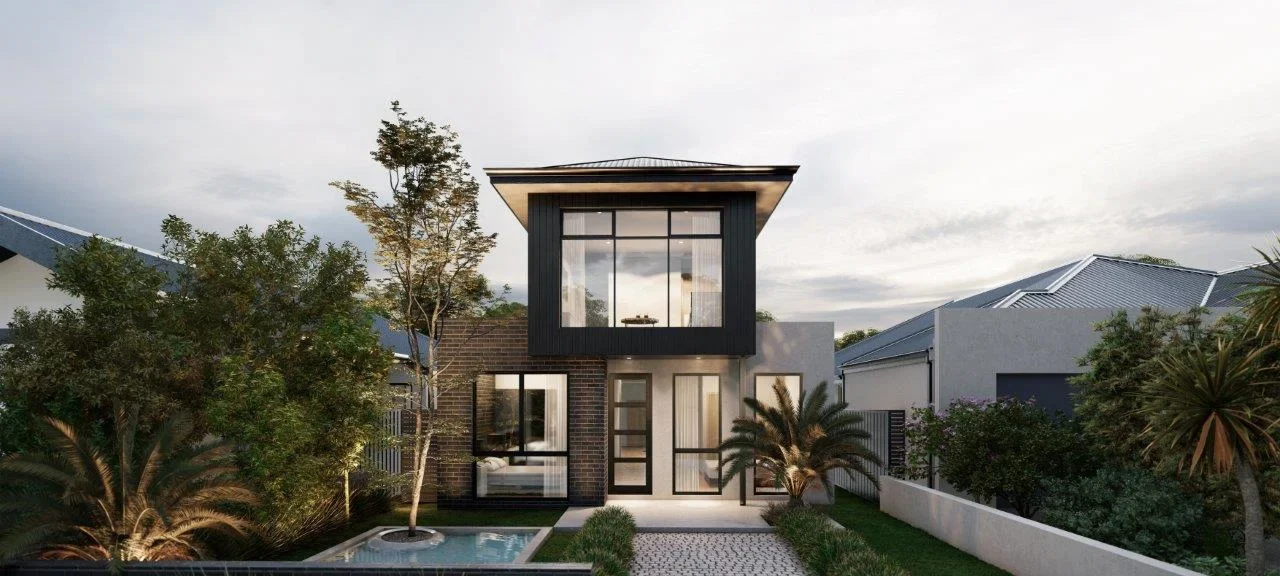 Top Advantages of Buying a House and Land Package
House and land packages are divided into two categories. The first option is to purchase the property and then construct the home on it. The second option is to buy a house and land package, which includes a house that has already been built on the developer's property and is ready to move in, commonly known as a spec home.
House and land packages in WA include both the property and the freshly constructed house on top, which are offered together to purchasers under two different contracts. Whether you're a first-time home buyer, an experienced investor with a portfolio of projects, or a retiree wanting to downsize, a house and land package is worth considering.
In this article, we will go into more detail about the benefits of house and land packages and help you understand why this is a good option:
Smooth home loan approval process:
If you don't buy a house and land package, you usually have to submit a variety of papers and criteria to get a home loan. Even if your application is accepted, the approval procedure is lengthy. As a result, you will have to put off your plans to buy a new house while you wait for your lender to approve your home loan application.
Transparent pricing:
The contracts for the majority of house and land packages include a list of housing features. This offers you a clear picture of what you're paying for and prevents you from being surprised with unexpected charges after you've paid your deposit.
Also, rather than estimating expenses as you go or being startled when the final figures arrive, you will know whether your new house fits within your budget right away. This is because all the consultation, labour, and material expenses have been incorporated into the final price.
More affordable:
Purchasing a house and land package is usually less expensive than buying an existing property. Many extra charges, such as stamp duty and other site costs, are already included in the initial base price of a house and land package, so you won't have to worry about unpredictable costs in the future. Also, you get time to save and assemble your funds between placing the deposit and completing your home.
Tax incentives:
Speaking of finances, a house and land package can help you take advantage of some good deals from government agencies. Typically, purchasers can obtain subsidies and tax savings to assist them in paying for their housing needs. To get the most out of these deals, purchasers speak with real estate consultants who are up to date on the newest deals and schemes. Also, local property brokers can help connect you with a local real estate expert that can assist you in finding the finest house and land package in your city. It is important to note that this is only the case when you select a turn-key package.
Less maintenance:
Whether you are an owner-occupier or an investor, it is reassuring to know that the property you have just purchased will not require extensive maintenance in the near future. Older homes require a lot of attention, including frequent painting and, in rare circumstances, repairs if the house's foundations are deteriorating. Whereas, new house and land packages are attractive since they require little maintenance over time and are generally covered by a warranty.
Easier moving in process:
The nicest part about having a move-in ready house is that you know precisely what you're getting yourself into. This ultimately means that there will most likely be no need for renovations, repairs, or other DIY tasks that need to be done. All you have to do now is coordinate your relocation to your new residence. In return, you can easily move in once everything is set. This also is perfect as it gives you the opportunity to personalise your home to the exact specification you require.
Increases property value:
Meanwhile, the thrill of finding a house you can remodel and the potential for property value increase are two of the most pleasing aspects of owning an existing property. If your business is buying homes, improving them, and selling them at a higher price, then house and land packages will give you more opportunities.
Good investment:
House and land packages are excellent for various reasons if you're thinking about investing but aren't sure what to do with your money. Since many are constructed in newly developed regions, land value is typically expected to rise over time. Furthermore, newer properties tend to attract more tenants, providing you with the option to charge a higher rent and support yourself as the home's value rises.
Attracting to renters:
Like what was mentioned, for prospective renters, a brand-new house with a modern floor plan and contemporary features is a significant appeal. When offered the option of renting an older or modern property for the same rental fee, tenants will generally prefer the latter.
Final thoughts:
House and land packages are one of the greatest real estate opportunities available in Australia today. Most federal and state governments provide several incentives to owner-occupiers, such as stamp-duty exemptions and significant government subsidies, resulting in a surge in demand for these sorts of homes. Overall, when it comes to purchasing real estate, practical, easy, and cost-effective sounds like a good bargain. That is most likely why house-and-land combinations are so popular, especially among families and first-time home purchasers.