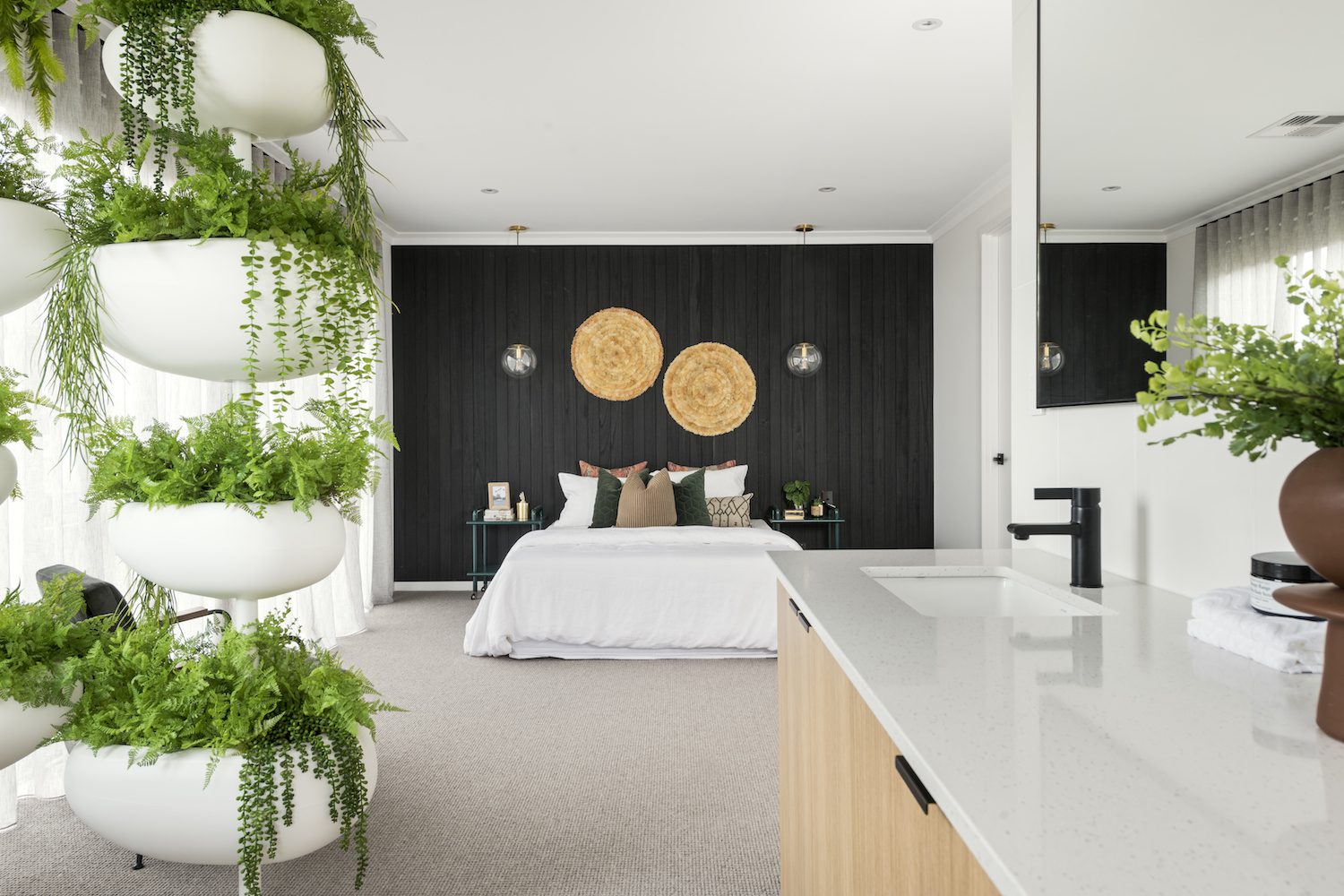 Luxury Bedroom Ideas
As we spend almost a third of our brief existence in bed, it stands to reason that we should try to create the ultimate luxury haven for ourselves in the bedroom. A place where we can truly relax and unwind away from the worries and stresses of the world outside. No matter our personal style preferences or practical requirements, there is no barrier to creating a luxurious atmosphere in any bedroom except imagination and the will to succeed.
Whether you favour the stylings of boutique, top-end luxury hotel rooms or the high-tech 'man-caves' of movie protagonists and the functionality of modern rear strata home designs there is always something you can do to heighten a sense of inviting quality and deep luxury.
Here at Residential Attitudes we've put our collective heads together and created a list of practical tips and suggestions to help you transform your bedroom into a luxurious space regardless of budget or artistic skill. If you're hoping to vamp up your own space or turn up the quality dial on your ideas for rear strata home designs we think you'll find something useful that you can implement today that might make all the difference and inspire you to create a luxurious bedroom in your own home.
Choose your colour palette carefully
There can be few things more important when it comes to creating a certain feel or atmosphere in an internal space than colour choice. Take some time to consider your favourite rooms and colour schemes and you can even go so far as to make yourself a colour board if you're feeling particularly thorough. Ask yourself these questions:
Would I prefer a light, brighter-feeling space or a darker one?
Do I tend to go for bold colours or more subtle ones?
Are there any fixtures and fitting that cannot be altered? Does my preferred colour scheme match those?
Does my budget allow for a complete overhaul of the whole room to match my chosen colours or just certain elements?
Bear in mind that dark colours can feel calm, moody, and inviting if utilised carefully and you can accentuate and highlight certain colours with strategic use of lighting. Be bold and adventurous, but accept whatever limitations you have early in the process and work around them or use them to your advantage.
Natural colours create a soothing atmosphere and can feel almost cocoon-like and comforting in small spaces. Utilising a natural palette with earth-based colours can be extremely effective and give a relaxing ambience. Accentuate this with lots of house plants and floral or leafy patterns and the effect can be very powerful and, well – natural!
Lighter colours can also be used very effectively to create a luxurious feeling that is fresh and crisp. Who can resist a scene of sunlight streaming through a window into a lovely bright room with pure white fabrics? If this leaves you feeling a little cold then you could choose one wall and paint it a vibrant, bold colour. This will bring the room to life and give you an easy pathway to choosing complementary accessories and fittings.
Pick a focal point
In most bedrooms, the bed is the object that takes up most of the room and becomes the focal point almost by default. That's fine, you can choose interesting covers and cushions to play with that focus and enhance it but there are other options too. Imagine a room where one wall is covered in creeper vines, a stunning mural, or a gigantic mirror. You might have a pure white room with one gorgeous burnt-orange piece of 50s glassware sitting on the dresser to draw the eye. It doesn't have to be something of high value but any beautiful or intriguing addition to the room that you absolutely love will be something that gives you joy every time you see it, especially if it is of sentimental value or perhaps something that you created yourself.
Suggestions in the Residential Building WA office ranged from a 1958 Gibson Les Paul to a matchstick recreation of the Empire State Building! Your focal item will be of your own choosing and totally personal to you so take your time and choose wisely.
Lighting is key
Now that you've chosen some stunning colours and objects to liven up your luxurious bedroom it's time to light them beautifully. If you are lucky enough to have a room that benefits from lots of natural light when you want it then you don't need to worry too much about the ambient lighting scheme. What is more important in creating your perfect bedroom is a clever use of accent lighting and sensible task lighting where required. You need to be able to read your favourite novel when the mood takes you and that striking 16th-century wooden carving of a bear isn't going to light itself, so look at all your options in terms of smaller lights and where you can put them to use.
Material matters
The simple act of making your bed will make your bedroom feel more special, but if you're looking for a chic hotel-room look then high-quality pillows and bed dressings will not only look inviting and luxurious but will feel glorious to slip into at night too. Splurge as much as you can on these items, avoid scratchy or itchy materials and surround yourself with textures that feel sensational. The bed is an incredibly tactile object that dominates a huge part of our lives and it should feel plush and comforting to touch.
Focus on the details
Everything counts in the world of interior design, you can walk into the snazziest room in the world and the illusion is ruined because the first thing you notice is the cheap door-knobs. Each element of a bedroom contributes to the overall vibe, but it doesn't have to cost the earth to achieve a luxurious feeling whether you're decorating mansions or rear strata home designs. Take some of our useful tips on board today and go out and find inspiration wherever it strikes you to help you create your own perfect, luxurious bedroom.