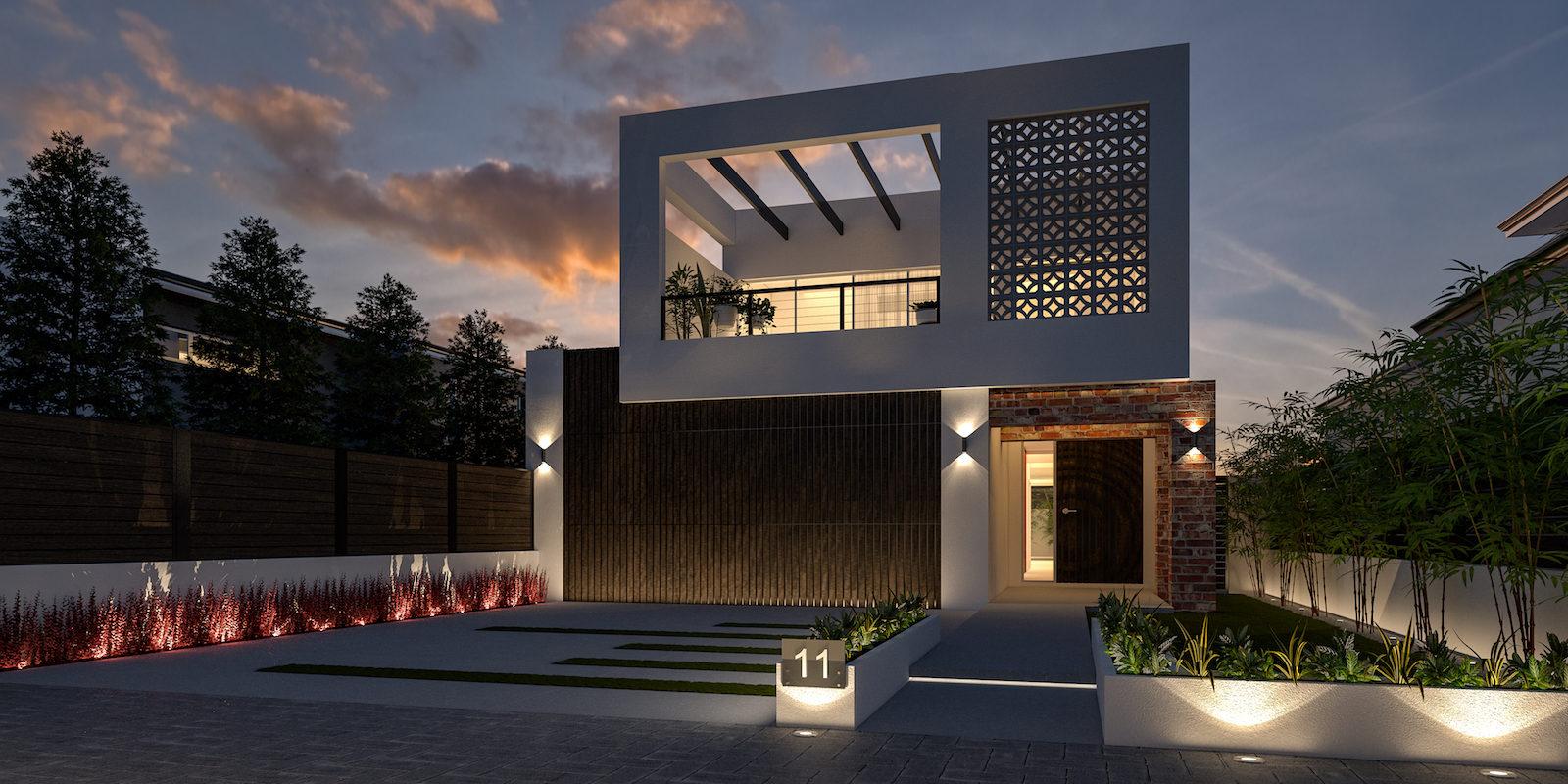 Reverse Living
It's a trend that originated from Scandinavia, and has since become a very popular building choice for most Australian's.
Reverse living, upside down living or upper living, however you want to call it – it's a home design that involves swapping the living areas that are traditionally found on ground floor to the upper level. It is an industry trend that is showing no signs of slowing down, allowing maximisation of views, privacy, airflow, natural light and works best for most family types.
MAXIMISE VIEWS
By having your living spaces upstairs you will be able to make the most of any potential views your property has, a very popular choice for those living in coastal, river and parkland areas. It's an ideal situation to be able to relax on your upper floor balcony, wine in hand, enjoying the wonderful summer sunsets Perth has to offer.
You are guaranteed unobstructed views by gardens, trees and neighbours by having your main living and master bedroom located on the upper level of your home. With an amazing panoramic view throughout your upper level your living areas will be the ultimate place to relax, entertain, cook and hang out.
TEENAGE RETREAT
For families with teenagers and older children a whole ground floor allocated to them will be a blessing. With bedrooms and a rumpus/ cinema room located downstairs you will be left in peace from the noise of them entertaining their friends. Adding a kitchenette to this floor also allows your teenagers to become more independent as they prepare themselves for a time when they move out.
AIRFLOW AND NATURAL LIGHTING
Reverse living also maximises the flow of sea breezes and natural light throughout the house. Save money on your power bills by naturally cooling your home throughout the day. This kind of living configuration allows more natural light as the living space is higher up and with Perth weather being mostly sunny, this is quite an energy efficient decision.
PRIVACY FOR EVERYONE
For those who are empty nesters and receive frequent visits from friends and family, having a downstairs retreat with a kitchenette will be ideal for guests who stay for a few days. A reverse living design creates perfectly shared zones and gives everyone a private space to retreat and relax.