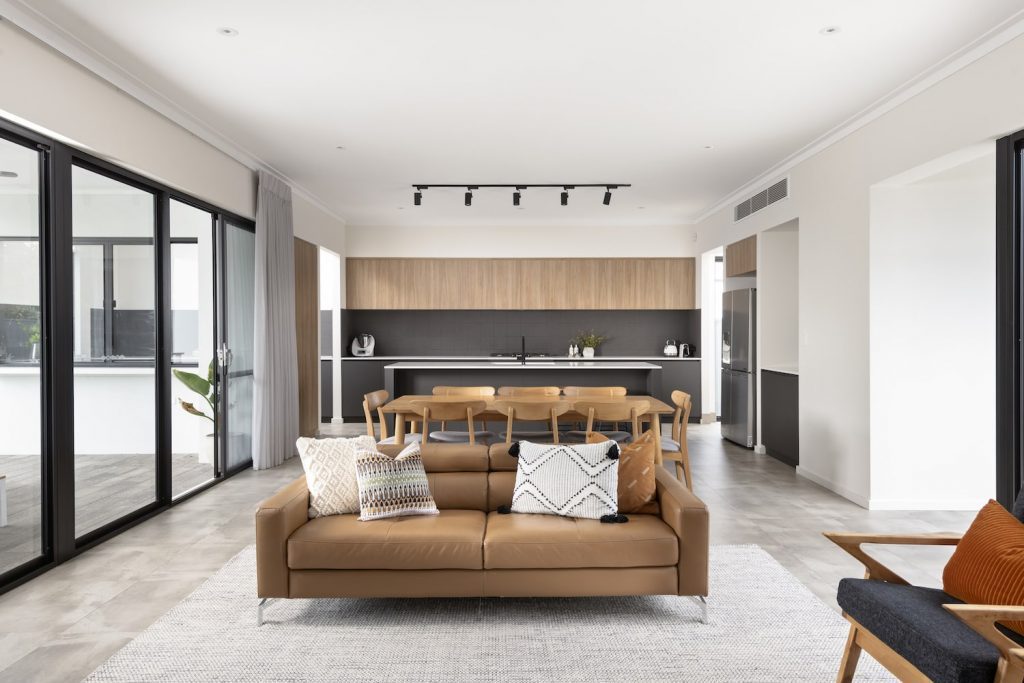 Aren't Modern & Contemporary Home Designs the Same Thing?
We don't blame you for confusing the two, they share a lot of similarities and are often grouped together by designer. But there are fundamental differences! The main being Modernism and Contemporary home design are from different periods – well, one isn't held down by an era at all…
Modernism reflects the design ideas of a specific era. Whilst contemporary is an everchanging design landscape, only affiliated with the latest and greatest.
WHEN DID MODERN HOME DESIGNS IN PERTH COME ABOUT?
Modern home design in Perth refers to the style popular during the early to the mid-20th century. Its tell-tale design features are seen mainly in the 1950s and 1960s, but some elements from the 1920s before the movement and following in the 1970s can be classified as 'Modern' also.
It developed from Scandinavian and German architecture design following revolutions in technology, engineering, and new building materials.
WHAT DOES MODERN STYLE LOOK LIKE?
Modern home designs in Perth embrace minimalism and reject unnecessary ornamentation. It values simple form and function, clean lines, uniformity and zero clutter. Whilst it might sound harsh, it relies heavily on warm neutrals and balanced proportions to still evoke a homely feeling.
MODERN HOME DESIGN FEATURES PERTH
So if it's minimal and uncluttered, what do you put in a modern design room? A classic feature of modern house design is utilising earthy elements like wood and stone for a natural aesthetic. The lack of ornamentation shows off structural features like exposed beams and the natural light coming in from unadorned windows.
Sleek surfaces and simple furnishings put the focus on functionality rather than an unnecessary frill. Furniture is often made from metal, glass or plastic in geometric shapes.
Colours are in earthy tones, like rust, browns, beiges, and olive greens. It is the perfect backdrop for the pops of colour through eye-catching artwork.
SO.. WHAT IS CONTEMPORARY HOME DESIGN?
Contemporary home design is the term coined for the latest and greatest in home design. It's all about the now and the future. Whether that is the latest in home automation, savvy light technology, abstract art, or furnishing pushing the boundaries, contemporary is a fantastic term to cover the now and future home design.
Modernism might inform contemporary, but it isn't constricted by the design elements of the mid-20th century. It is ideal if you don't want to be restricted by designs with specific style elements.
WHAT DOES CONTEMPORARY LOOK LIKE?
It may borrow ideas from Art Deco, a touch from Industrialism and usually a lot from Minimalism. Yet it doesn't hyper-focus on one style in particular, and this way you get the best of the bunch in the design sphere.
Both styles have an emphasis on clean lines and the "less is more" method. In a Soft Contemporary approach, you see the introduction of more curves, resulting in a more inviting ambient interior.
CONTEMPORARY HOME DESIGN DETAILS
Contemporary design, as it is everchanging, can be hard to pin down. Some key qualities carried across no matter the latest trends are neutral palettes, lack of clutter, clean lines, and organic textures.
Contemporary home design tends to stick on the straight and narrow colour palette wise, with blacks, whites and grey heavily used. Materials like wood, stone, steel, chrome and nickel remain popular amongst the contemporary landscape.
Whether Modernism takes your fancy, or you want to keep it fresh with Contemporary, both home designs are suited to those with luxurious taste. And you can never go wrong with blending the two styles, who says you have to pick one?
CONTEMPORARY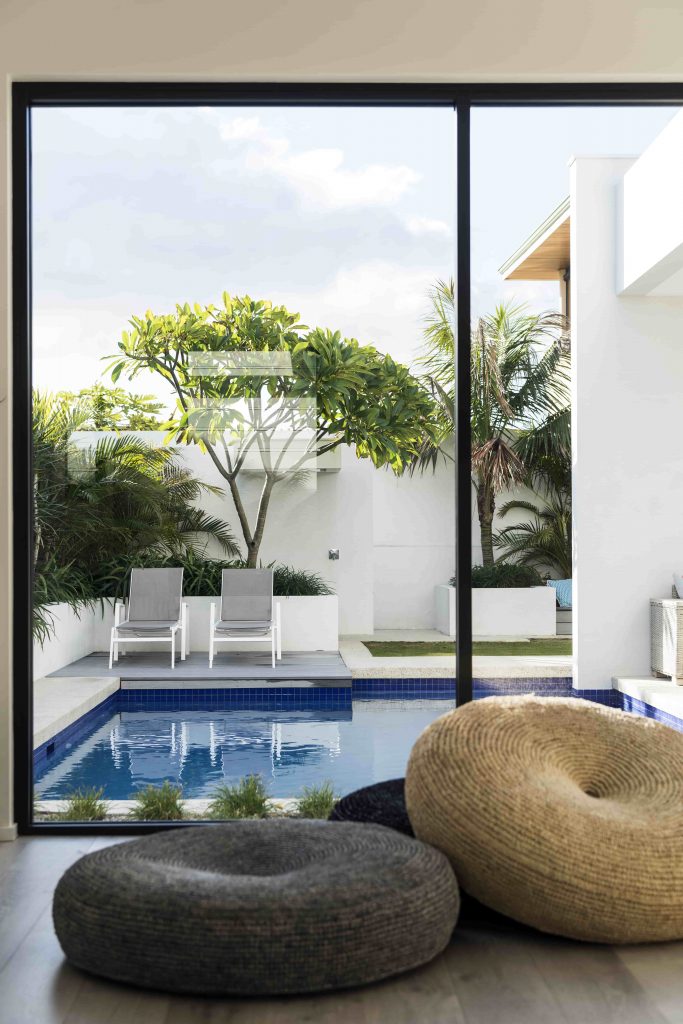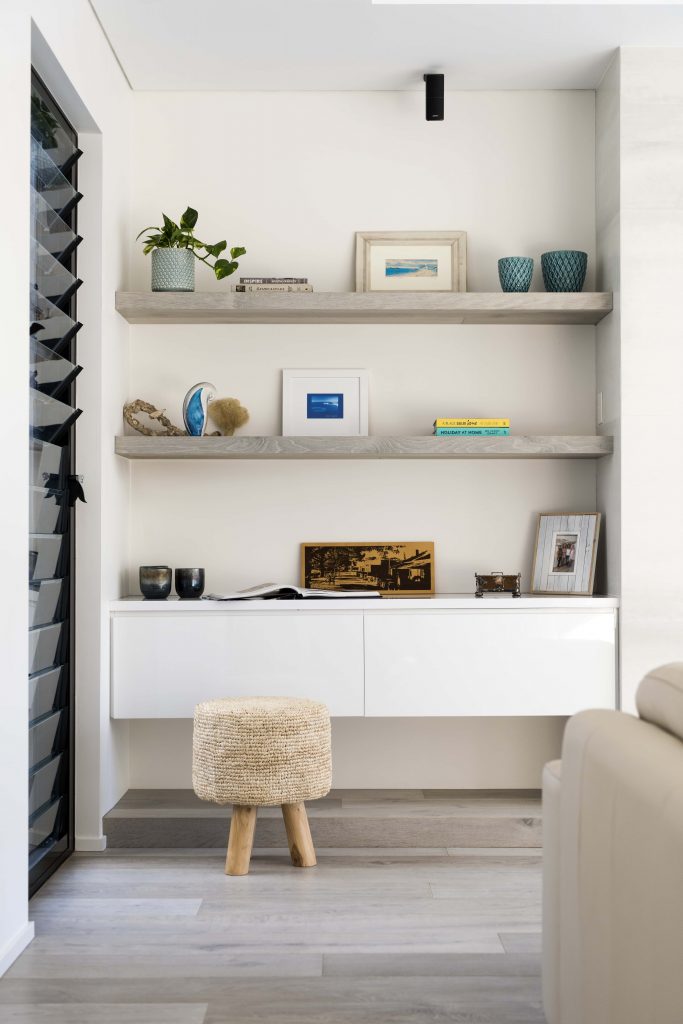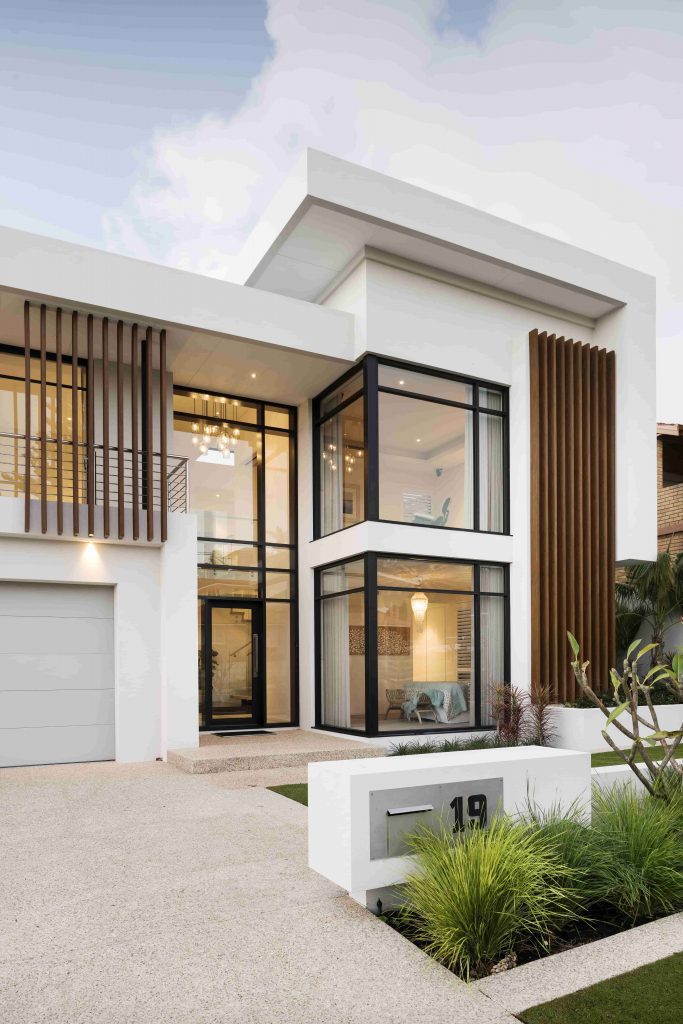 MODERN