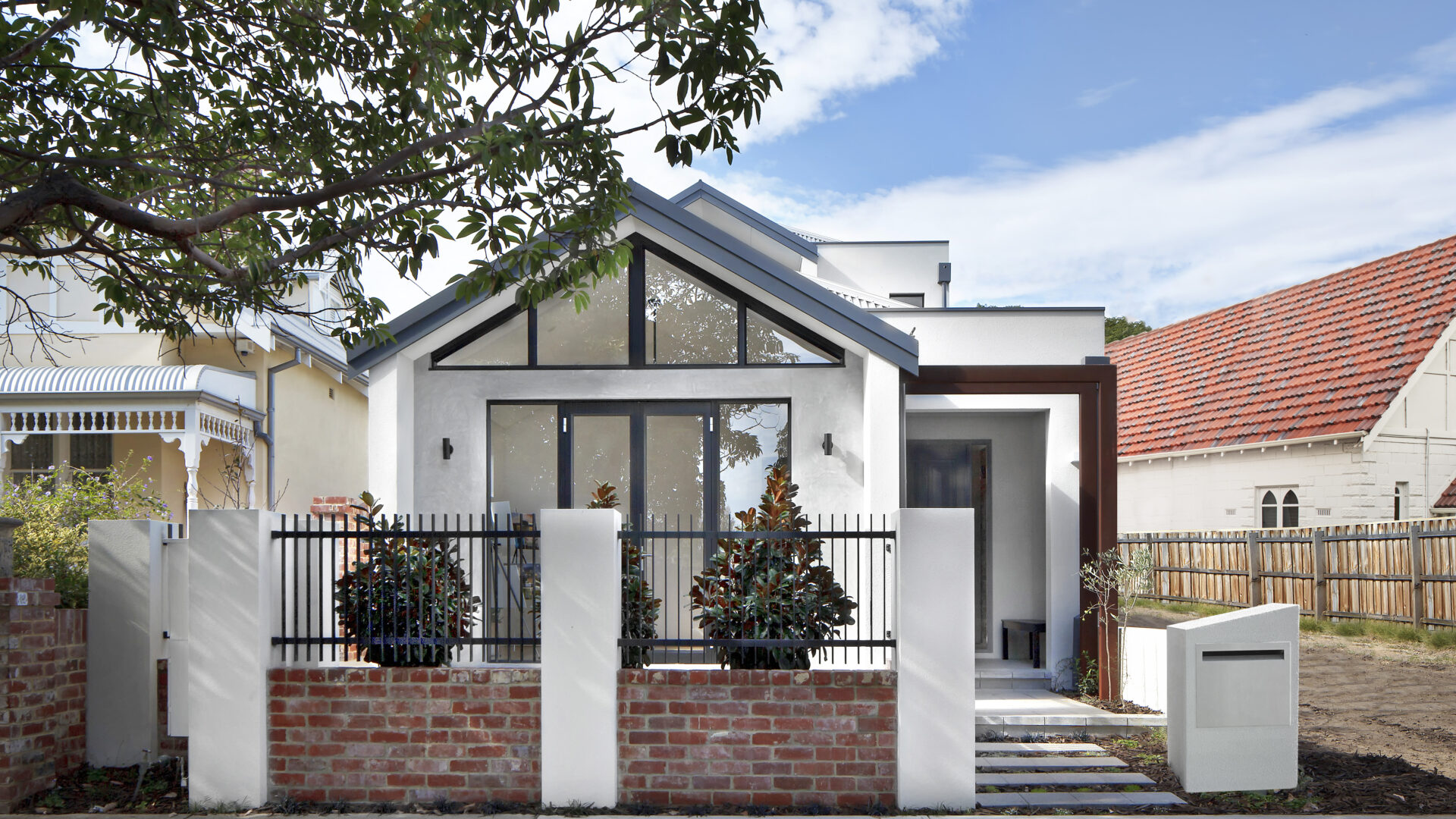 How much does it cost to build a new home in 2022?
Home builders face a dramatic surge in costs and construction schedule blowouts as work continues on record numbers of new houses across post-COVID Australia.
With timber prices up 39 per cent, steel costing 37 per cent more and disruptions to the supply chain persisting, according to the Master Builders Association (MBA), it's going to be a long time before the industry returns to anything like the old normal.
"COVID has shifted all the dynamics substantially," said Brian Seidler, executive director of the MBA NSW. "And if a builder goes into liquidation or administration, then the next builder who picks up the pieces is likely to charge even more because of increased costs and the risks involved in finishing off someone else's job.
"We'd like to see home builders being more flexible in their approach to the situation and working together with their builders on these increased costs of materials and longer time frames."
Material costs and skills shortages
According to figures from the Australian Bureau of Statistics, the price of overall building materials increased by 12 per cent over 2021 alone, the strongest annual increase since 1981, with 2022 prices likely to rise substantially higher. Some materials are also in critically short supply, like timber for framing, says Housing Industry Association (HIA) chief economist Tim Reardon.
"Demand for houses in the US and Europe has surged as a result of measures to keep economies strong and the appetite for new housing with cashed-up households," he said. "In addition, the cost of trades has risen 5.2 per cent, and land costs are up 12.6 per cent.
"Low interest rates and stimulus measures such as HomeBuilder have further supported demand. Meanwhile, domestic supply chains have also been disrupted by bushfires, flooding and worker shortages. Currently, we have more than 50 per cent more homes under construction than we had before COVID, and that number won't start declining until later this year with the supply easing and interest rates rising."
The shortage of skilled trades is the most significant since the HIA Trades Availability Index began in 2003. Bricklayers are top of the list, followed by carpenters, roofers and tilers. Finishing trades such as painting, plumbing and plastering recorded some of the more substantial quarterly declines in availability, too, reports the HIA.
The Omicron variant of COVID also depleted numbers as tradespeople went into quarantine from catching the virus or being a close contact of someone who did.
While there are signs that global shipping constraints are easing, Mr Reardon anticipates increasing construction costs for new houses will continue into 2023. In addition, the average time for the construction of a house of 8.4 months has risen to 12.2 months.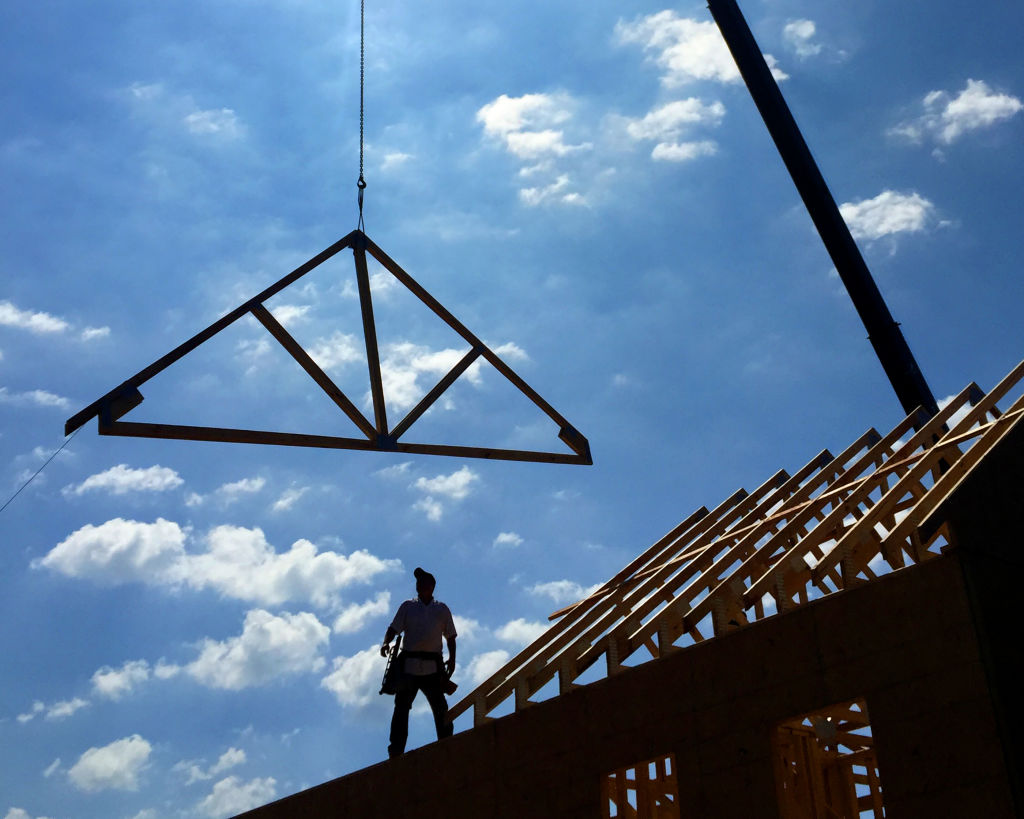 How much does it cost to build a new home in 2022?
Quantity surveyors Rider Levett Bucknall (RLB) has produced a new report showing the current costs per square metre of new single and double-storey dwellings throughout Australia for the first quarter of 2022.
Costs in Sydney, predictably, are higher at the top level of $5900 per square metre and the lowest rate of $1960. Melbourne is next highest at $4000 and $1860, followed by Brisbane and the Gold Coast. New homes are typically more affordable to build in Adelaide, Canberra, Darwin and Perth.
Cost per square metre – single and double-storey dwellings
Price range – Q1 2022
City
Low
High
Sydney
$1,960
$5,900
Melbourne
$1,860
$4,000
Brisbane
$1,800
$4,000
Gold Coast
$1,400
$4,000
Adelaide
$1,580
$3,450
Canberra
$1,700
$3,400
Perth
$1,400
$2,700
Darwin
$1,800
$2,800
Source: Rider Levett Bucknall
"The Russia-Ukraine war's effect on the cost of oil and aluminium, transport blockages and supply chain shortages are all things having an impact on further price increases," said Stephen Mee, RLB managing director NSW. "Our current forecast for 2022 has prices rising a further 5.6 per cent, understanding the long-term average is between 3 and 3.5 per cent.
"But consumers might not be paying as much more. Some might be offset by contractors' margins. If someone has work dropping off, they might go for a lesser margin than those in a different cycle with lots of work."
The slow re-opening of Australia's borders may offset some of the labour shortages if skilled migrant numbers rise, Mr Mee believes, but the economic flood damage on the eastern seaboard – in NSW and Queensland – has yet to be adequately understood.
In Victoria, residential building approvals increased by an extra 20.4 per cent for the 12 months to February 2022 compared to the already elevated 12 months from February 2020, says Meagan Peacock, director of policy at the MBA Victoria.
A number of building companies have already been winding up their companies as they're unable to survive, having signed fixed-price contracts earlier in the pandemic. She recommends people having or wanting new homes built should have a conversation with the builder about what happens if prices escalate more. "They should think about what they can do with that envelope of money," she said. "They may need to change their expectations."
How long does it take to build a home in 2022?
"The timeline will be longer, too," Ms Peachock says. "A reno that would normally have taken four months is now taking six to eight months, and a new build that would have been six to eight months is taking 12 to 18. That's really putting additional pressures on both builders and the consumers who might be paying rent on one home while the building takes place for another, or who have two mortgages."
Home builders and designers Rawson Homes advises that people looking to build should consider that prices are only likely to rise in the short and medium term and that pricing now is as low as it's expected to get.
"If they decide to build, they should consider choosing a builder who has solid financial backing and significant tenure of operation to withstand these challenges," said general manager sales, marketing and product development Doug Phillips. "Costs vary across the country with tradesmen's rates, raw materials and delivery rates."
"The best way forward is ensuring your financials are in order and being realistic with time frames, giving yourself more time than necessary. Today, the average wait time for construction to commence is 180 days, while at present, our construction times are sitting around 24-30 weeks for a single storey and 30-38 weeks for a double-storey, depending on the size and complexity of the dwelling."
In the future, Mr Seidler believes that more builders will include special conditions on contracts to take into account the variations in prices, with rise-and-fall clauses, rather than offering fixed-price contracts.
"But if builders and consumers can work together and find a solution, that's the best thing," he said. "It's good to be flexible. If costs go up so much, maybe it could be worth considering downsizing from a four-bedroom house to one with three bedrooms, or going for brick veneer rather than double brick."