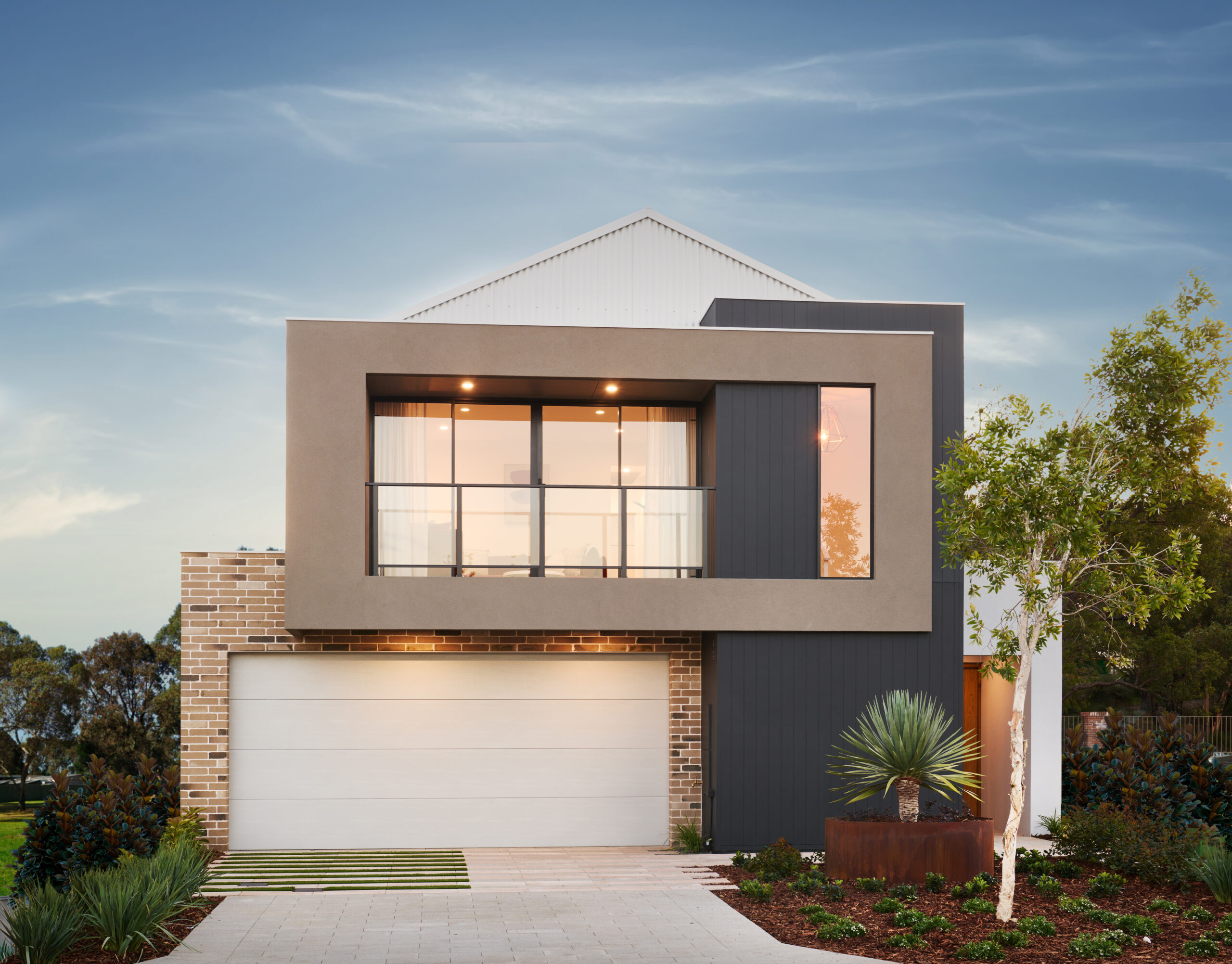 Exterior House Colours Hot in 2023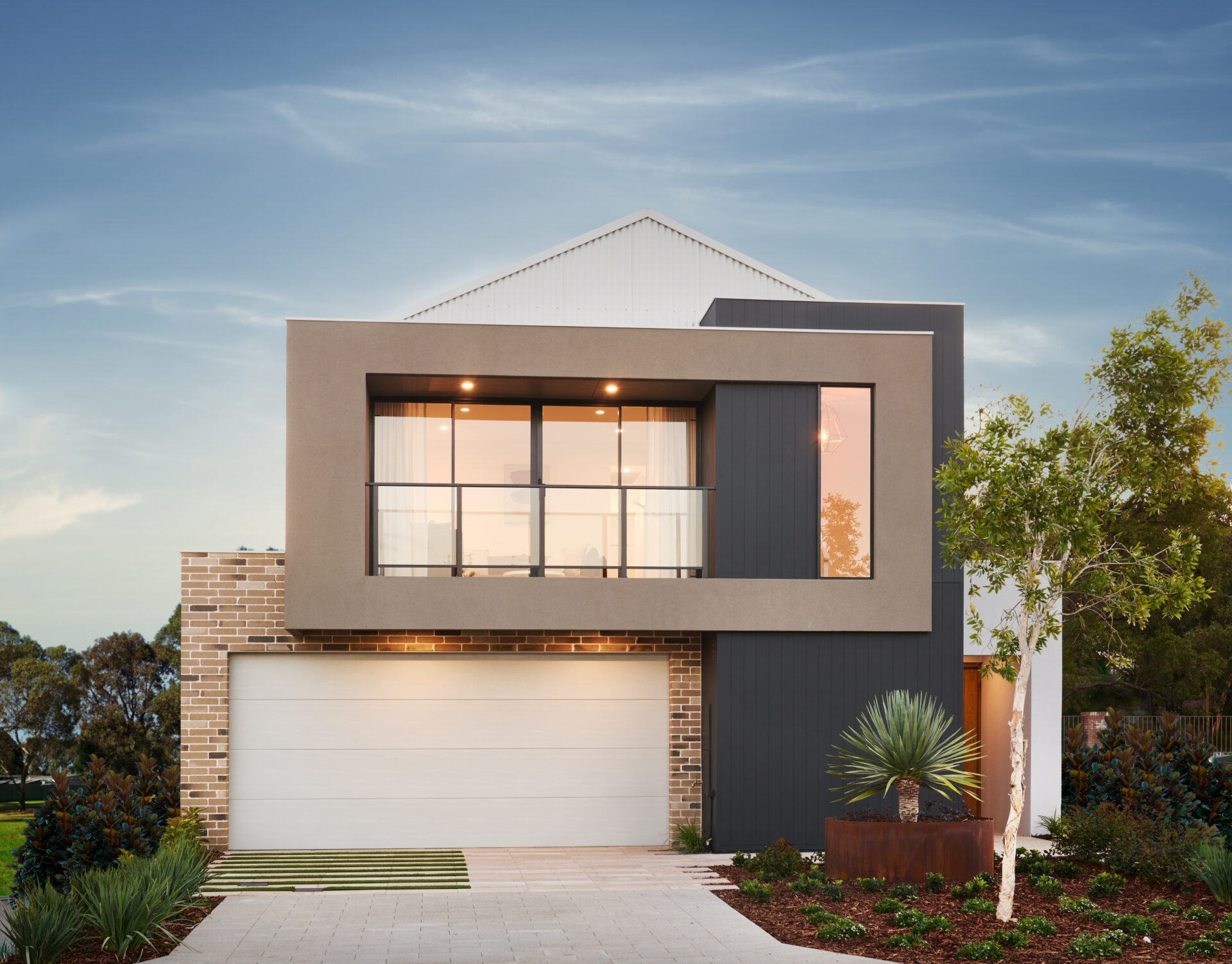 Building a new single-storey or two-storey home and choosing a colour scheme can be intimidating, especially if you're not a colour connoisseur. But fear not, our team of design experts have put together some ideas, tips and suggestions to help give your home that "wow" factor, no matter what your style preferences may be.
Looking for inspo? Why not check out our display homes. These award-winning designs are the perfect example of how to create a space that's unique and classy, yet still pack a punch of character and individuality.
THE BASICS
Your home's exterior is made up of a number of different elements – think cladding, brickwork, windows, and doors. Paint any or all of these in a variety of different colours, mix and match to your heart's content and create a look that's uniquely you!
RESEARCH
Before you grab the paintbrush and start slapping on colours, take a moment to consider a few important factors. Begin by asking yourself questions, such as:
How do the other houses in your suburb look like from the outside?
Are they similar in style and colour, or are they all different?
Are they more traditional or contemporary in their colour schemes?
Pro tip: don't be basic! While you want your home to fit into your neighbourhood, don't be afraid to show off your personality with a pop of colour that's uniquely you.
Once you have a rough idea of the vibe you're going for, consider things like:
What colour is the roof? How will this affect the general scheme of things?
Can the window and door frames be painted or are they fixed?
Are there any architectural features that would be nice to highlight and accentuate?
Are there any dominant colours in the driveway, fence, or garden walls?
If there are certain colours that can't be changed, don't freak out. Get samples of those shades and start playing around with other colours that complement them.
MAKE A COLOUR BOARD
If you really want to make your colour choices pop, get creative with a colour board. Collect paint samples to give you a good idea of the actual colours you will be able to purchase when the time comes. Try to get a good mix of paler, neutral colours and some bolder ones. You can even incorporate swatches of wood, tile and fabric to really bring your vision to life. Ask yourself:
Which colours look good together?
Do some of the colours overwhelm the others?
Pro tip: make sure you are looking at your colour board and judging the composition of the colours outside! Its remarkable how different colours can appear under interior lighting versus sunlight.
TRENDING COLOUR SCHEMES IN 2023
The exterior of your home is the first thing people see, and its important to make a good impression. One of the best ways to do this is with a well-chosen colour scheme. With the new year comes new trends, and 2023 is no exception. Get inspired with this year's colour scheme trends and how to incorporate them into your own home design.
TWO-TONE
Pick your favourite colour, then go a few steps lighter (paint sample strips are your best friend). The lighter colour will act as the background colour, while the bolder hue will be the accent colour. For example, you can paint the walls with the paler colour and the door frame with the brighter one. This ensures a balanced and harmonious colour scheme (as they are basically the same, but one has more white added) and will also look striking without being overwhelming.
WHITES AND GREYS
Whites and greys are timeless and elegant choices for any home, providing a neutral backdrop that allows for endless possibilities in terms of décor and accents. A palette of warm whites or contemporary greys can create a stunning look all on their own, but they can also serve as the perfect canvas for subtle variations in colour or bold contrasts like black against white.
Greys have become a popular choice in the recent years and will continue to be in 2023. They can be tailored to be either warm or cool, offering versatility and the ability to complement any style of home.
PASTELS
Add some personality to your home's exterior with pastel colours! These soft and soothing shades can breathe life into any façade and infuse it with a sense of charm and playfulness.
Just imagine yourself strolling through picturesque European villages, from the pale blues and greens of the Alpine areas and Greek fishing villages to the pale yellows and oranges of Tuscany. Don't worry, you don't have to go full candy-store – pastels can still be chic and striking.