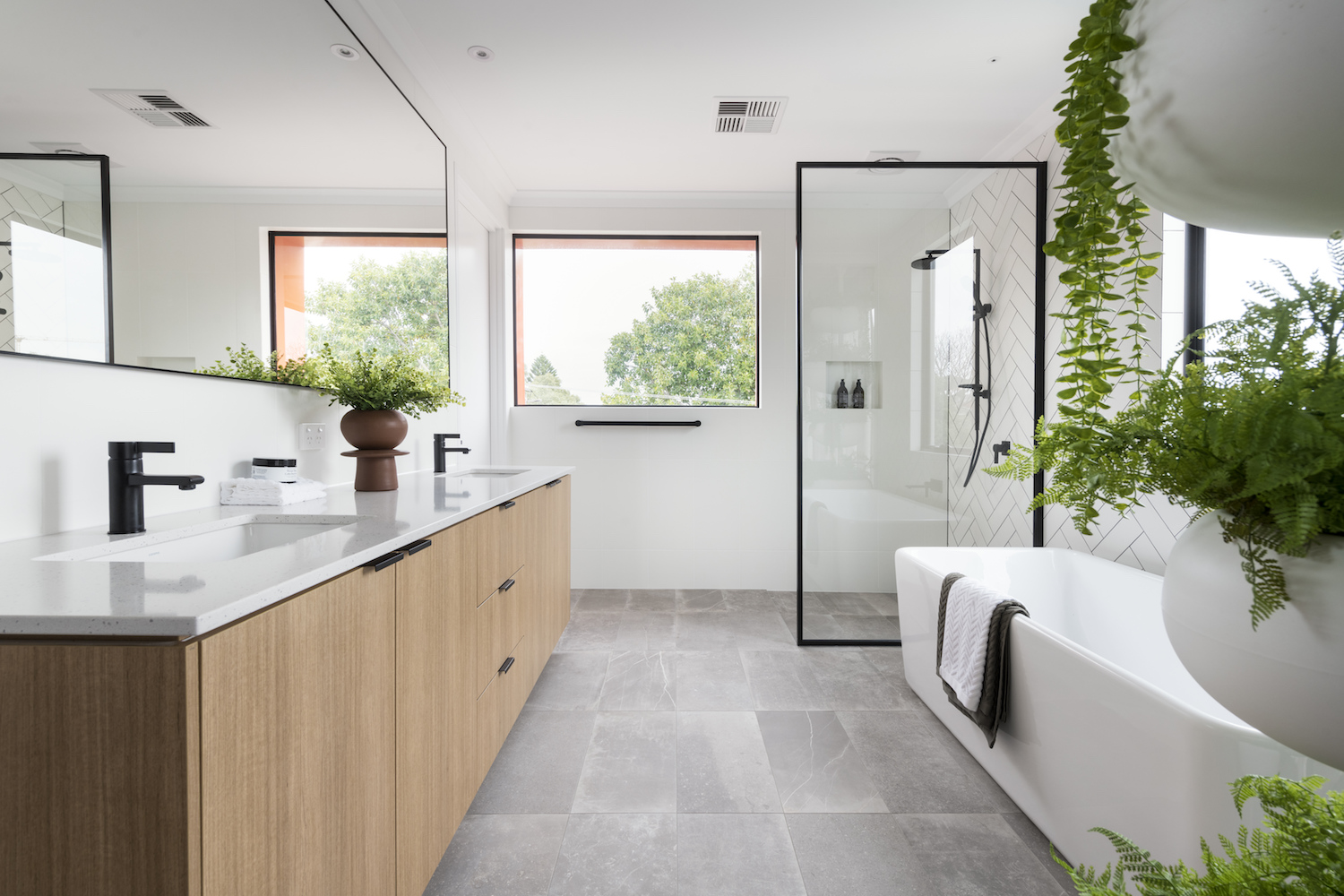 Bathroom Styles That Stand the Test of Time
Did you know the average person will spend over a year in the bathroom throughout their lifetime? Yet the importance of a great bathroom layout doesn't dawn on you until your rushing to get ready in the morning or longing for some afternoon bathtub unwinding.
When it comes to designing a bathroom in your own home, it is hard to balance functionality and style, all whilst keeping your household members happy. Whether you're a long bath, face-masked adorned kind of person or a 2-minute showers, rushing out the door with toothpaste on your top kind of folk, your bathroom design should complement your lifestyle and evoke relaxation.
Whether a reno is on the cards or a brand new home in the works, these bathroom styles are sure to impress.
TREAT YOURSELF WITH TRANSITIONAL BATHROOM DESIGN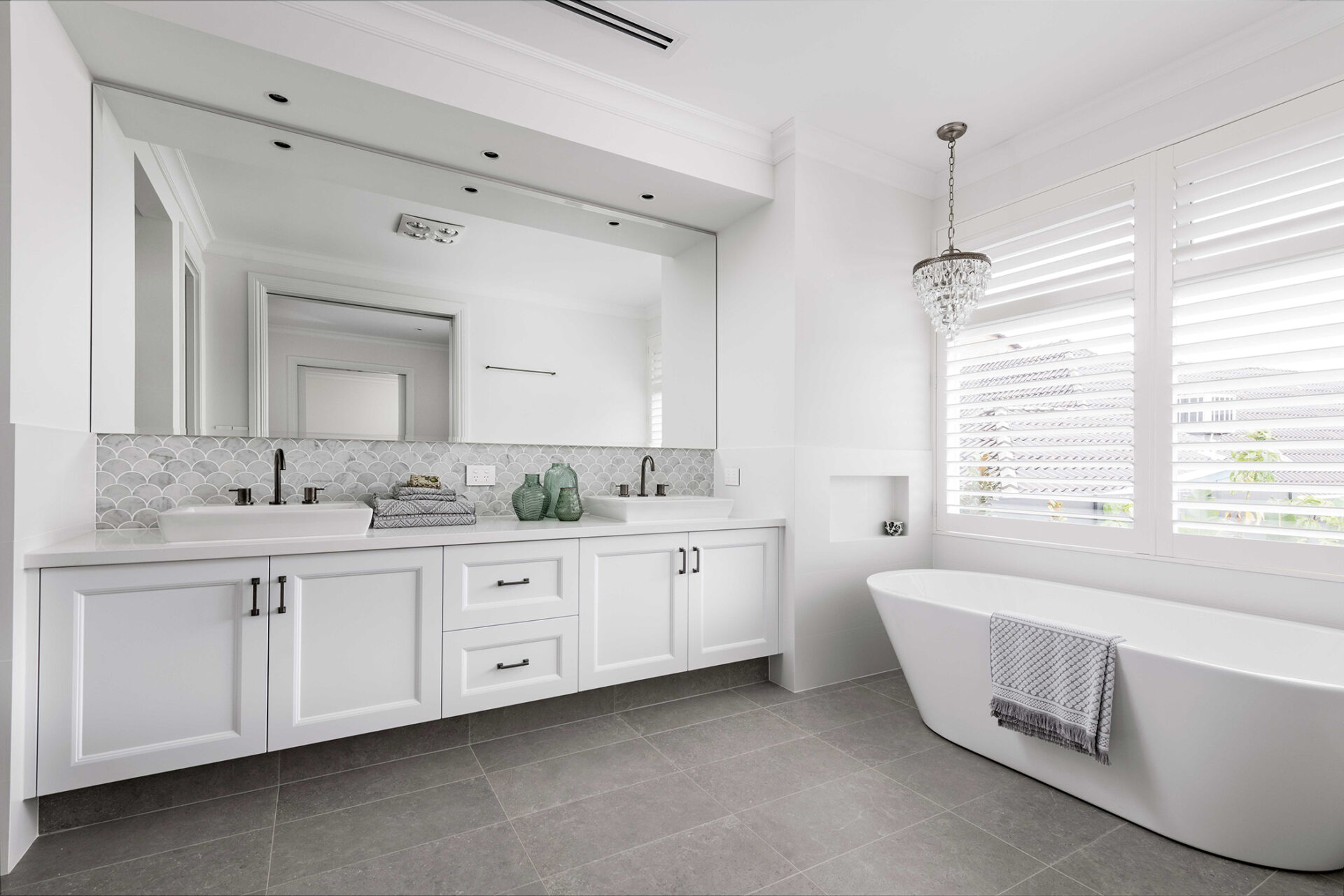 Your partner is a vintage connoisseur but you are more of a tech head. Balancing the line between traditional and contemporary, the transitional style will keep both ends of the design spectrum happy. Its colour palette includes cool or warm hues as long as they are soft and subtle. The features of the transitional design bathroom style are the shaker-style vanity, undermount sink, pedestal bathtub and enclosed glass shower. Our favourite element of this luxurious design is the classic lighting. Drum pendants, wall sconces or refurbished chandeliers really nail the finishing touches.
GET WOWED BY CONTEMPORARY CHARM
If your home is updated with the latest technology and trends, a contemporary bathroom space would be ideal for your home. Temperature control shower anyone? A modern design bathroom style will adopt the latest in new materials with minimal adornment keeping the focus on the handpicked features. Blacks, whites or any high-contrast colours will always suit this design bathroom style. The minimal style allows the structural features to break the rules. Contemporary style strays away from heavy embellishments and traditional stylings and looks ahead to the next trends. Think sleek vanities, minimal faucets, glass shower enclosures with a statement tile wall. The finishing touch on any contemporary bathroom? The latest bathroom tech, have you checked out the smart mirrors?
LOVE MODERN AESTHETIC?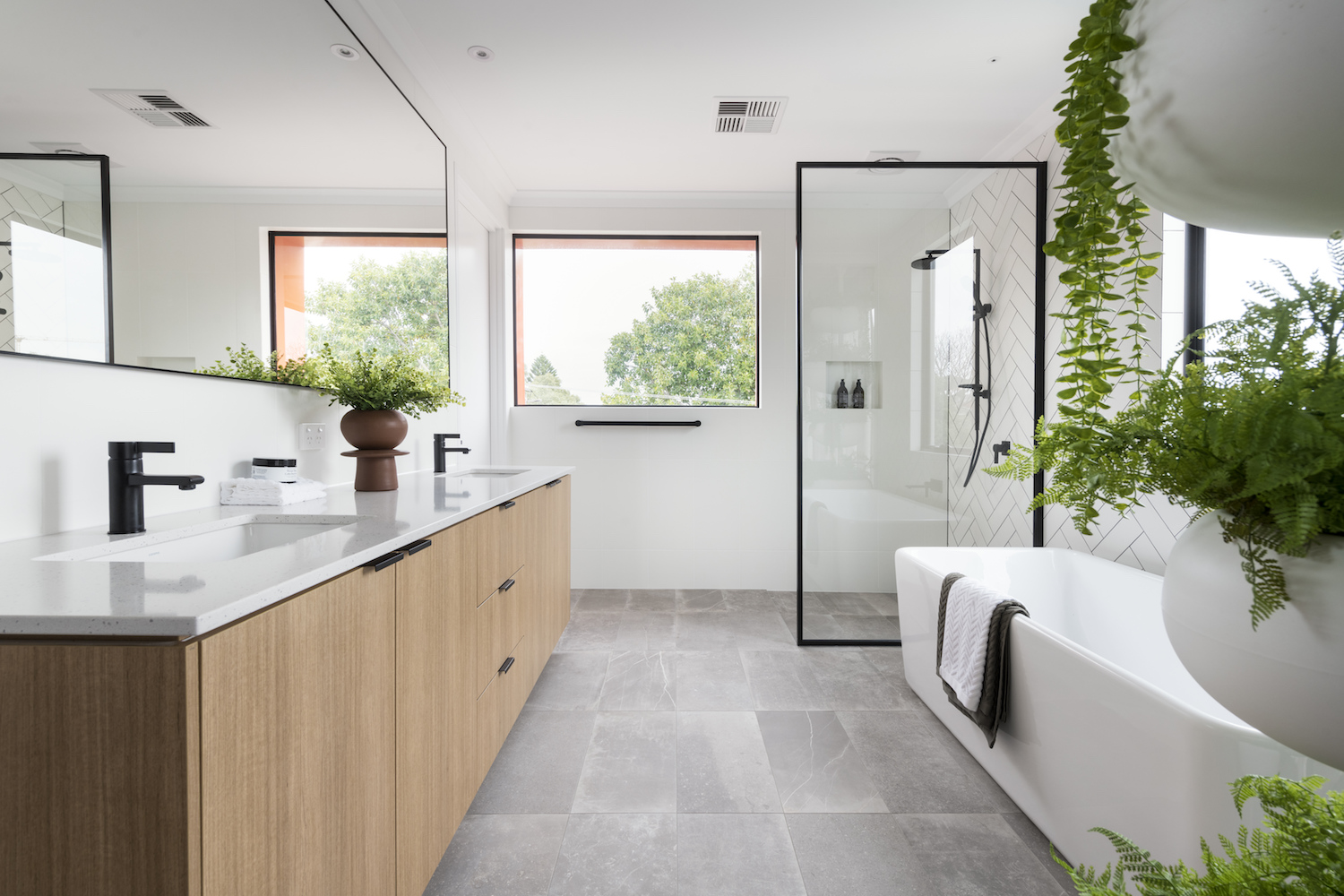 Streamlined and sleek, modern design bathroom styles elongate bold horizontal lines and lets the architecture shine. In contemporary bathroom design, there are no over- the- top details or unnecessary embellishments. The colour palette is geared towards crisp and, clean whites, neutrals and blacks. Experiment with pops of colour through bath towels, mats and ornaments. We love the freshness of modern bathroom design, floating vanities, freestanding bathtub, frameless mirrors and streamlined lighting, it screams luxury.
KEEP IT TRADITIONAL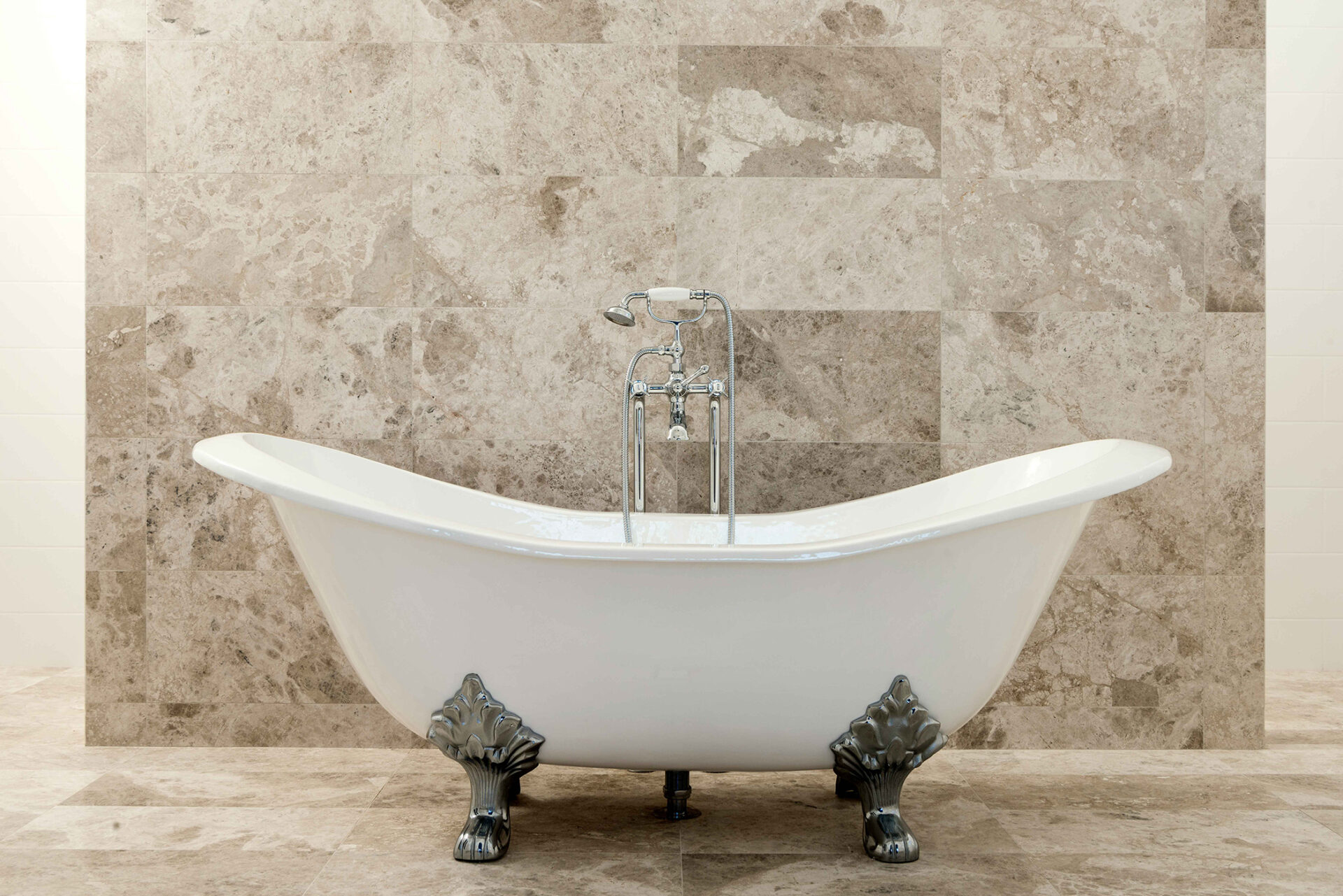 If the Modern Aesthetic is leaving you feeling uninspired you might fancy Traditional bathroom design. It is pure detail and nostalgia. Traditional bathroom design tugs on your heartstrings and remains timeless. It doesn't pay attention to trends. It relies on decorative details and high-end materials to deliver its classic touch. The colours tend to be relaxing and soft, even incorporating subtle blues and greens, or deep greys and wood tones. The traditional bathroom design style is soft, elegant and should leave you with the ultimate level of relaxation. The features of traditional bathroom design are furniture-style vanity, stone counters, antique lighting, floor and wall treatments. Sounds like home? Take it to the next level with a classic claw-foot or pedestal bathtub and a dressing table.
STAY BY THE BEACH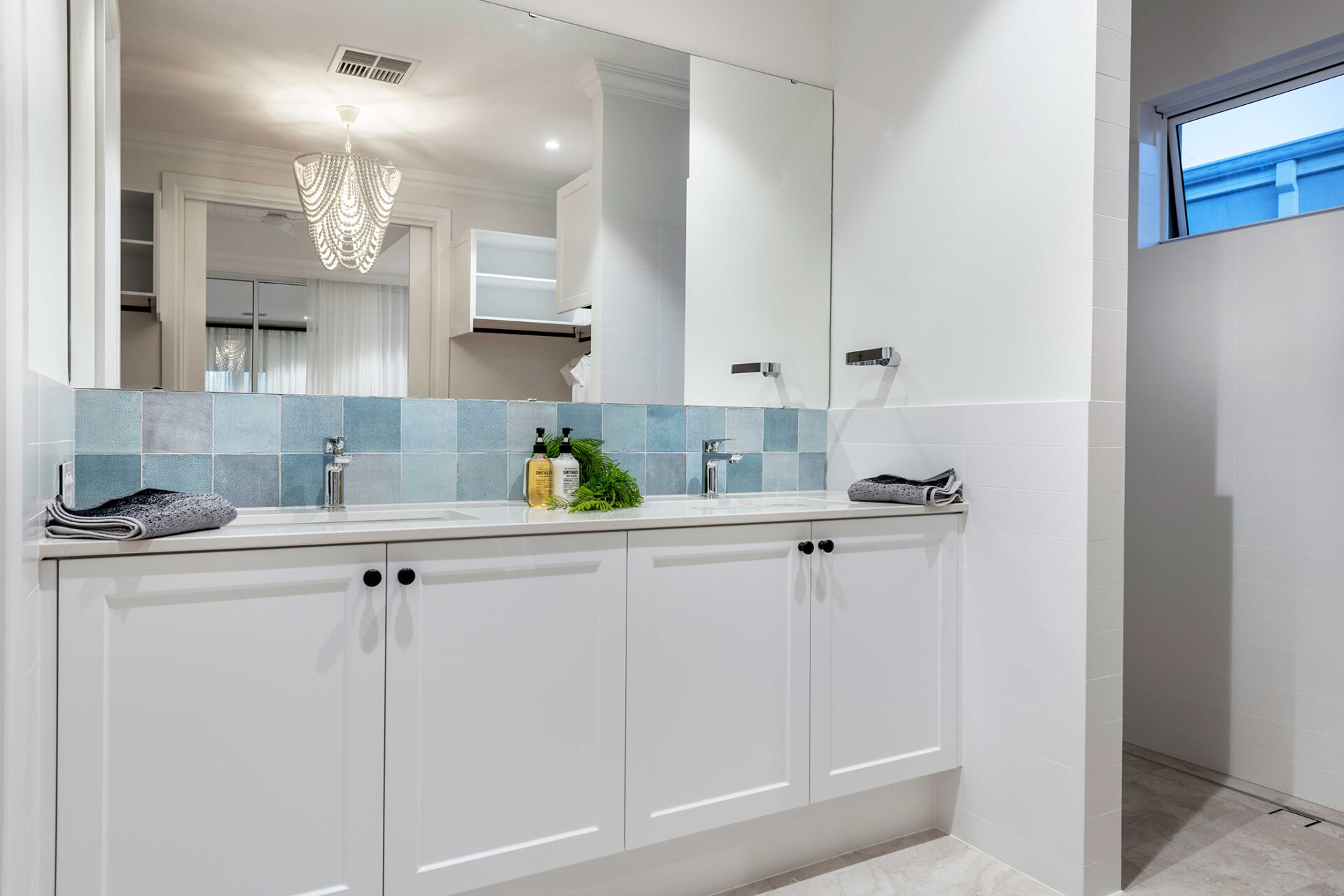 The beach is one of the biggest drawcards for living in beautiful Western Australia. It is a place for ultimate relaxation, so why not incorporate that style into your bathroom design? Beach bathroom designs are light and airy, including many natural materials. They merge various structural styles into their design like traditional or contemporary, as long as it feels coastal and relaxed. Coastal inspired colours are necessary to get that sand between your toes feeling, with crisp whites and various shades of blues. The beach design bathroom features are a bold title, a large spacious shower, and either wall panelling or statement wallpaper. Textured elements like pebble tiles and weathered wood will provide coastal accents.
Ready to design the home and bathroom of your dreams? Explore our designs or chat with us today.