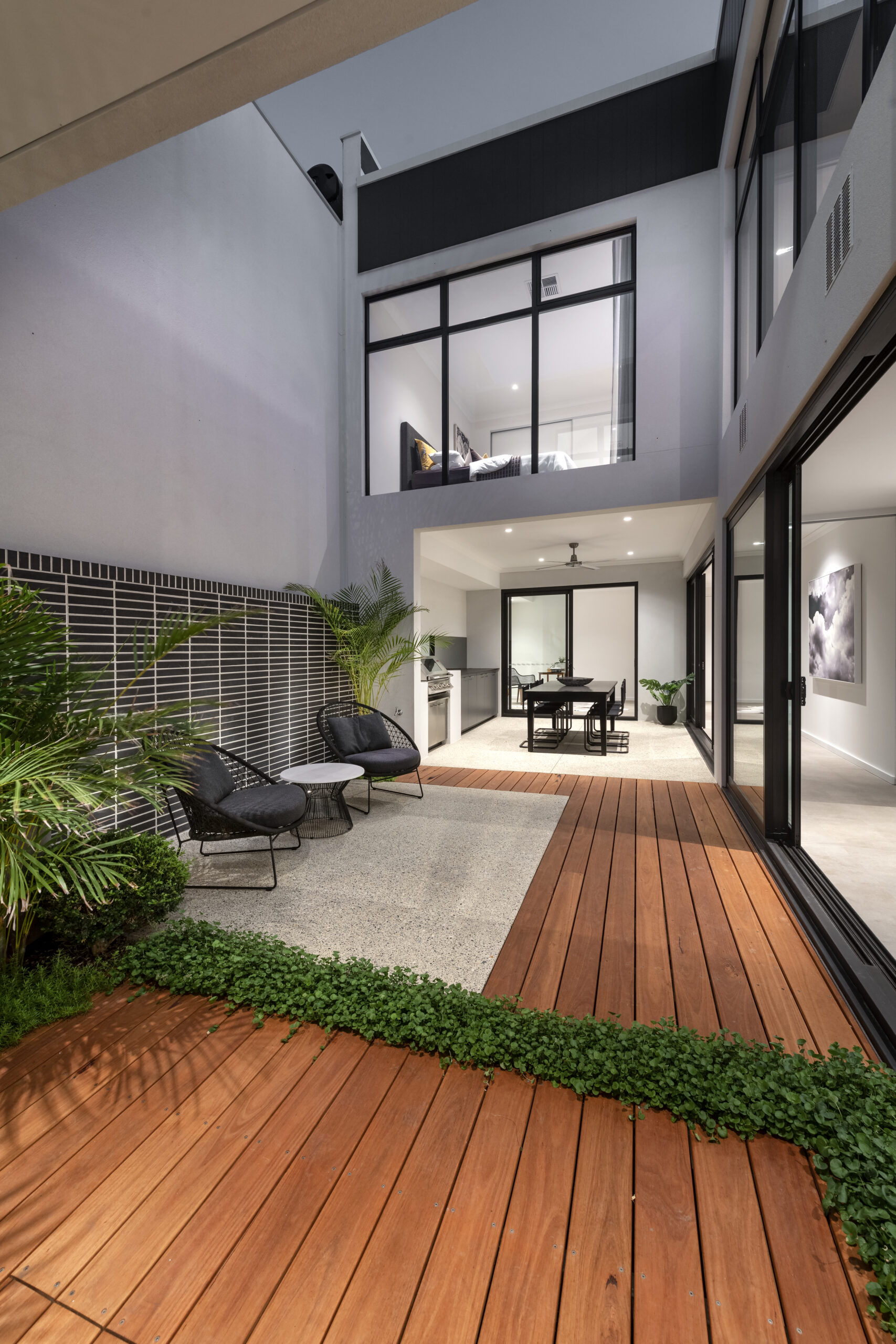 Central Courtyard Benefits
The central courtyard is often referred to as an atrium and is a unique feature that can give your home an abundance of natural light. A central courtyard in your home can provide peaceful privacy for the family, away from the hustle and bustle of everyday life. It is also a perfect way to make the most of the beautiful Perth climate!
Breaking the cookie cutter project builder stereotype, Residential Attitudes have incorporated the central courtyard or internal courtyard on several of the designs, adding warmth and a point of difference to a client's home.
Central courtyards are not only aesthetically beautiful but offer many benefits to the home such as better ventilation. The open space allows for air movement within the home and natural breezes can be substituted for expensive air conditioning in the warm perth summers.
The security of a central courtyard is also an added bonus as clients can open all of the windows and doors during the day and night without worrying about intruders.
Whilst central courtyards are not new to the building industry, they are a classic feature being revived in the modern architecture of a Residential Attitudes home.