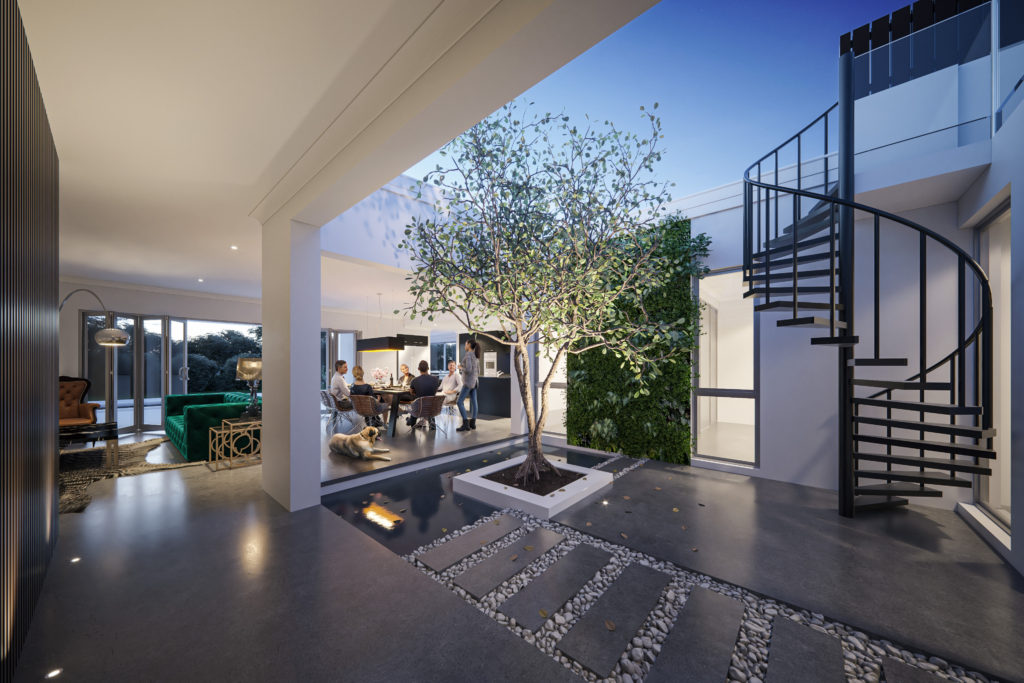 Living in the city has plenty of advantages – it's usually a vibrant place to live close to the heart of the action, and commuting is a breeze. However, do you ever find that urban living often lacks open space?
Rooftop terraces prove that the sky's the limit when it comes to outdoor living. With lingering warm weather and beautiful winter sun, Perth offers a great climate for rooftop terraces.
Make the most of views. Rooftop terraces aren't always about the layout or the design, but mostly making the most of views. They usually offer panoramic views over the surrounding area, the landscape and the city. In the case of houses situated in more secluded areas, the roof terrace is the place from where you can admire the true beauty of the landscape.
Sun soaker. Most of us live such busy lives that there's little time to sit and recharge. Rooftop terraces invite you to kick back and get some Vitamin D by day, and to get social by night. The solid walls provide shelter from the wind, so consider this if you live by the water's edge.
Green roof. These easy-care gardens are a welcoming sight in the fast-paced inner city, where concrete and bright lights tend to dominate our every day. Raised garden beds and timber decking gives you the chance to get back to nature anytime you feel like it. Whether it is your very own herb garden or vertical garden – the choice is yours.
Yoga. Imagine a little oasis in the middle of the urban jungle. Picture astroturf, palms trees, pink flamingos and you start to get the picture. All this accompanied by the sparkling sunshine is a pretty magical and unique place to practice yoga and not to mention start your day. Follow that by enjoying your morning coffee and breakfast in the privacy of your own rooftop.
Entertaining. Simply put, the best kind of entertainment is on the rooftop. So rise above the burning concrete and stuffy interiors, and entertain guests in your rooftop. Whether it be a casual cocktail at sundown or a dinner party, we can assure you guests will be nothing less than impressed!
Do look down. This rooftop terrace is not only a private, sunny spot to share a meal, it also works to deliver natural sunlight into the flat below. Ever thought of incorporating skylights in your rooftop terrace?
Check out our game-changing rooftop terrace designs below. Or, better yet! Chat to us today about adding a rooftop terrace to your custom design.
You may also be interested in narrow lot building advice.