A hundred miles south of Los Angeles, California, where Hollywood's elite come to soak up the sun, relax and socialise, resides the iconic Palm Springs. Frank Sinatra, Elizabeth Taylor and Marilyn Monroe were frequent visitors to seek respite in this desert oasis. It's location was ideal for Hollywood A-listers as they could detach from their set, yet return for a reshoot if needed in just a two-hour drive. The rich and famous who flocked to Palms Spring hired the most innovative and visionary architects at the time who created the simplistic, crisp and the retro-inspired Palm Springs modern homes we know today. Palm Springs continues to lead the way in architecture, fashion and design. It's mid-century, modern, and iconic. Naturally, all these elements work so well in Perth with our perfect mix between relaxed coastal living and glamour, with a funky twist.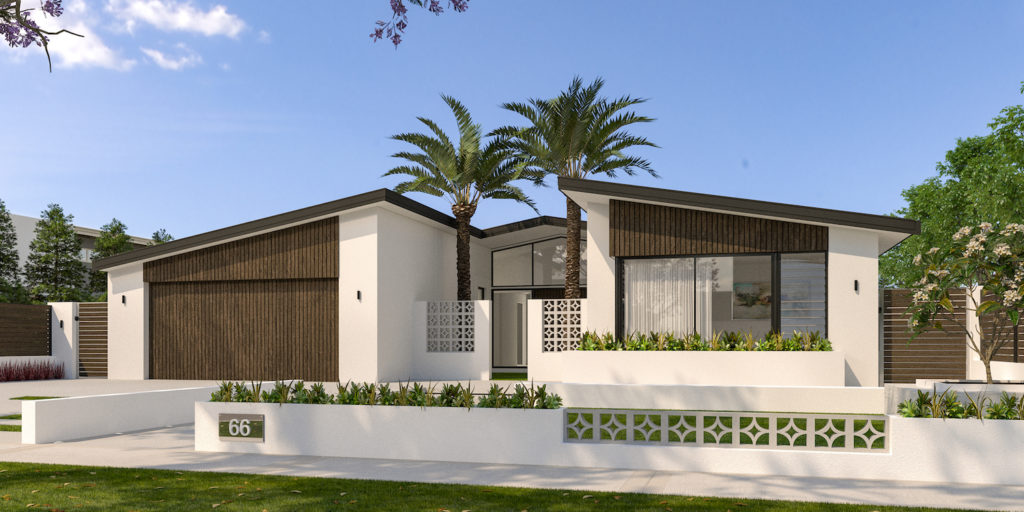 What comes to mind when you think of Palm Springs design?
Cacti, vibrant splashes of colour against clean, refreshing whites and retro details. Every detail is thought out in a Palm Springs interior design. Characteristically no fuss and understated, the Palm Springs design
ensures each piece packs a punch reflecting your unique personality. Each part of your home is a chance to express your style and integrate finishings influential to the way you live your life.
Think earthy textures of stone and timber combined with neutrals and stark whites. Creating clean lines whilst looking effortlessly cool is the Palm Springs design.
On average, the Palm Springs desert receives sunshine 350 days in a year. Whilst in Perth we might not get that many sunny days, we do get ravaged by the sun in summer months. Low rooflines and wide overhangs are ideal for giving as much shade as possible. It's these ample shaded outdoor spaces that make the transition from indoor to outdoor spaces so seamless. To be in Palm Springs is to be on holiday, so why not have your home reflecting the same vibe? The main living and kitchen spaces share views of the backyard so it never feels far away, with large windows at the back of the house always enticing the outside in. One aspect of classic Palm Springs garden design we love is the use of breeze blocks. Not only doing their part to block out the sun but creating funky shadows along the way.
Why is Palm Springs design synonymous with mid-century modern architecture?
Palms Springs is home to the largest concentration of mid-century modern homes in America. A style developing from the 1920s, a swinging post-war world. A style which has never really left. In reality, the Palms Spring home design came out of necessity. Following World War II, the population in the Californian desert almost doubled. Builders rushed to keep up with the influx of people and architects coming up with contemporary designs to meet these demands. The result? Practical designs to accommodate the harsh desert climate with relaxed stylings adding to the resort feel. And we love it. To see Residential Attitude's take on the stand out modernist style, check out our Swiss Miss design render.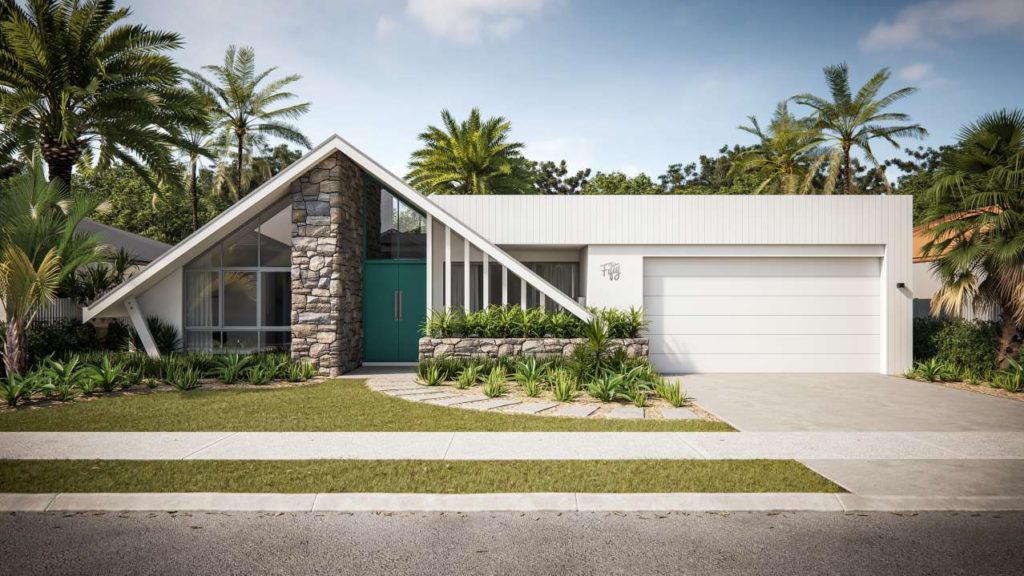 The Palms Springs interior design aesthetic is authentically cool and fresh. It wasn't afraid to be different, like us. And like other designs in the mid-century modern style homes, the Palms Springs design remains iconic because of it. Do you love the Palms Springs aesthetic? Take a look at our Palms Springs design featuring some of our favourite breeze blocks in action!