Showing us how to harness the sun and wind for natural heating and cooling, the Viento was no dull, predictable 'greeny' when it opened its doors in 2010. This was a sharp, modern home with clean lines and a contemporary attitude. It was proudly environmentally friendly, but refused to compromise on style.
'Sustainable' homes in the past had tended to sacrifice crisp, modern styling for the greater good, but the Viento proved you really could have your organic carrot cake and eat it. Taking its name from the Spanish word for wind, it was a sassy, resource- saving pioneer of 6-star energy efficiency before 6-star energy efficiency became mandatory for new homes.
Working with orientation
With its careful balance of glazing, solar protection, room placement and thermal mass, the Viento was a classic example of passive solar design and working with the block's orientation.
Cooling au naturel
One of the most surprising features of the Viento was the water breezeway that ran alongside the bank of bi-folding doors to the southwest side of the home. Taking inspiration from ancient Moorish palaces, the water breezeway was designed to act as a low-tech evaporative air-conditioner. Breezes blew across the shallow pool of water and the cool air was drawn into the house.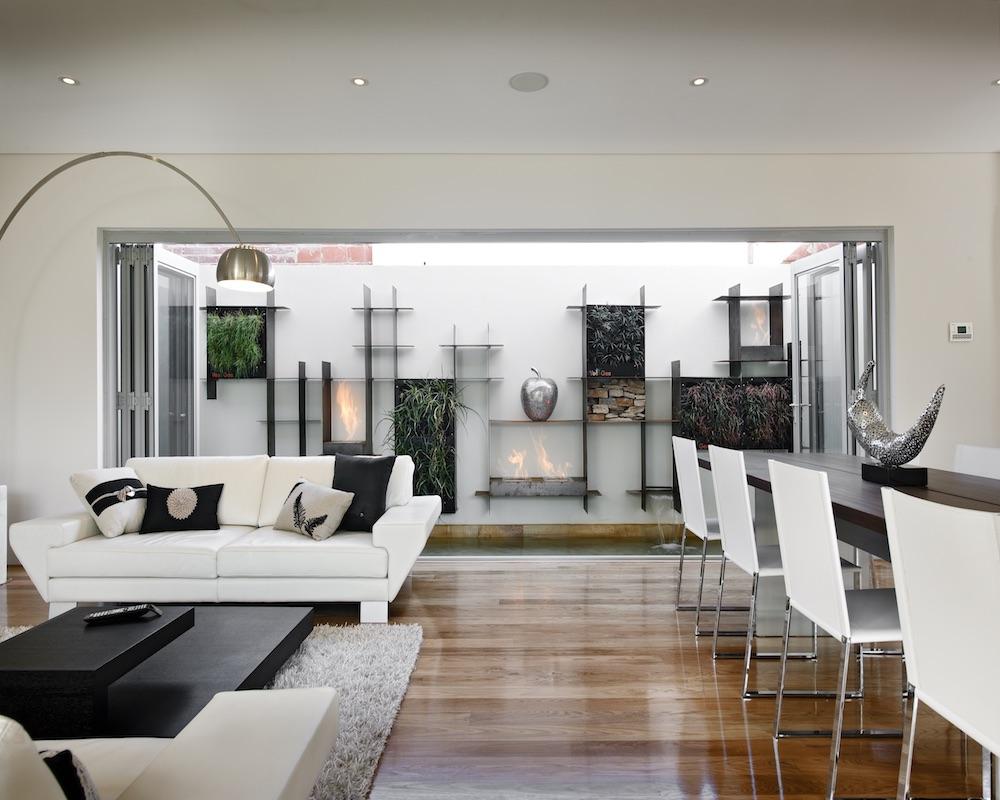 Space-saving garden
Recognising the move towards urban infill and the fact that it's harder to incorporate green space on a smaller block, the Viento featured a vertical garden behind the water breezeway.
Winter warmers
As well as an eco-friendly ethanol fireplace, the Viento included a solar courtyard. Positioned on the northern side of the home, this outdoor space captured warming sunshine and drew beautiful natural light into the home. The courtyard, which merged seamlessly with the alfresco and freeform living area, featured a large deciduous tree that provided shade in summer but shed its leaves in the cooler months to let in the warming rays of the winter sun.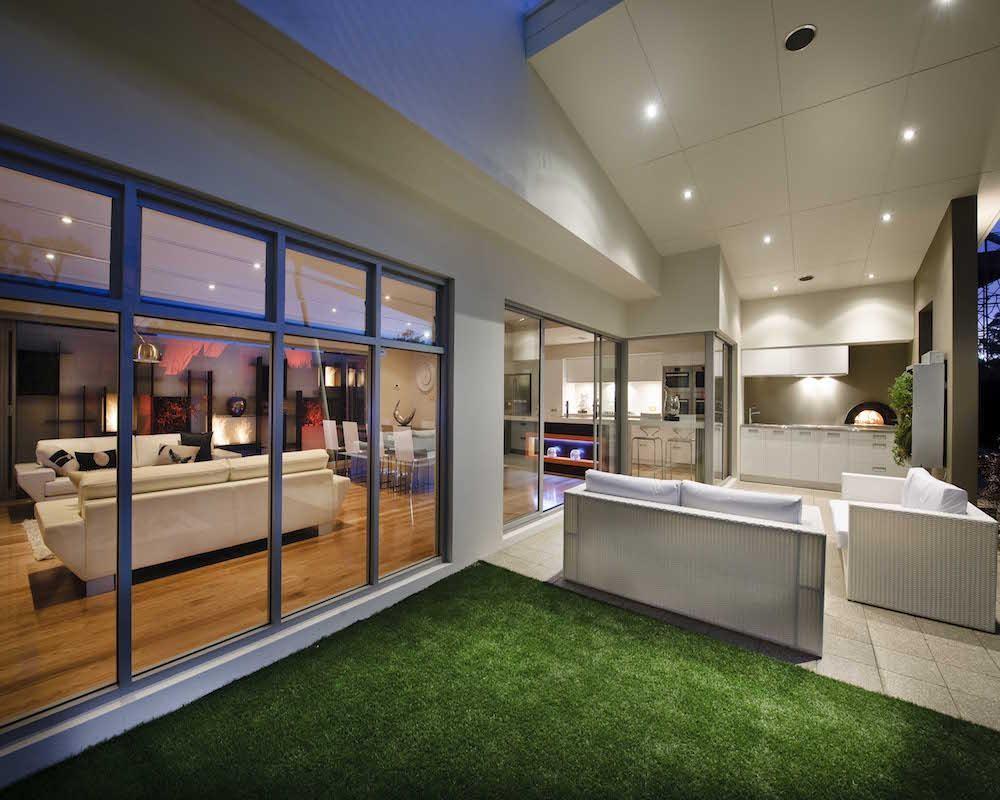 For all four seasons
In the alfresco, a barbecue kitchen, pizza oven, a couple of comfortable sofas and a vertical herb garden enhanced the Viento's indoor/outdoor vibe, and created an outdoor retreat for year-round relaxing and entertaining. Drought tolerant plants, a rainwater tank and artificial turf were added for their water-saving credentials.
Extra eco credentials
High-performance glazing and eaves to shade the windows boosted the home's natural heating and cooling abilities, while photovoltaic cells generated electricity. Even details such as the drying courtyard, which was placed to catch winter rays and drying sea breezes, were considered with greener, healthier living in mind.