Joie Stevenson's enthusiasm for art and design is infectious. As one of our interior designers, Joie can capture a look, a feeling, or an ambience in words, as well as in materials, colour and texture. It doesn't matter whether we're chasing relaxed Industrial style or the finer points of the Mid-Century Modern classics.
"I believe in creating spaces that enhance your life; spaces that are cohesive and beautiful, practical and functional," Joie says. "Beautiful spaces give us opportunities to redefine our lives and create lasting memories with our families. This is the stuff that gets me excited about helping clients bring new perspective to their lives; to live life to the fullest in gorgeous spaces.
"A beautiful home to me captures my client's personality and works to combine their identity with the function of modern living. I especially love Mid-Century Modern homes and designing in an 'open-plan living' way that suits our sunny climate and relaxed lifestyle here in Perth."
A life-long love of art
Joie has loved art, interiors and design for as long as she can remember.
"It has always been a large part of the way I spend my time," she says. "From a young age I immersed myself in the fine arts, drawing, theatre, photography, architecture and design.
"Today, I am also a collector of art and furniture, and I cannot go past a collectable furniture store without taking a peek – and usually without taking something home!"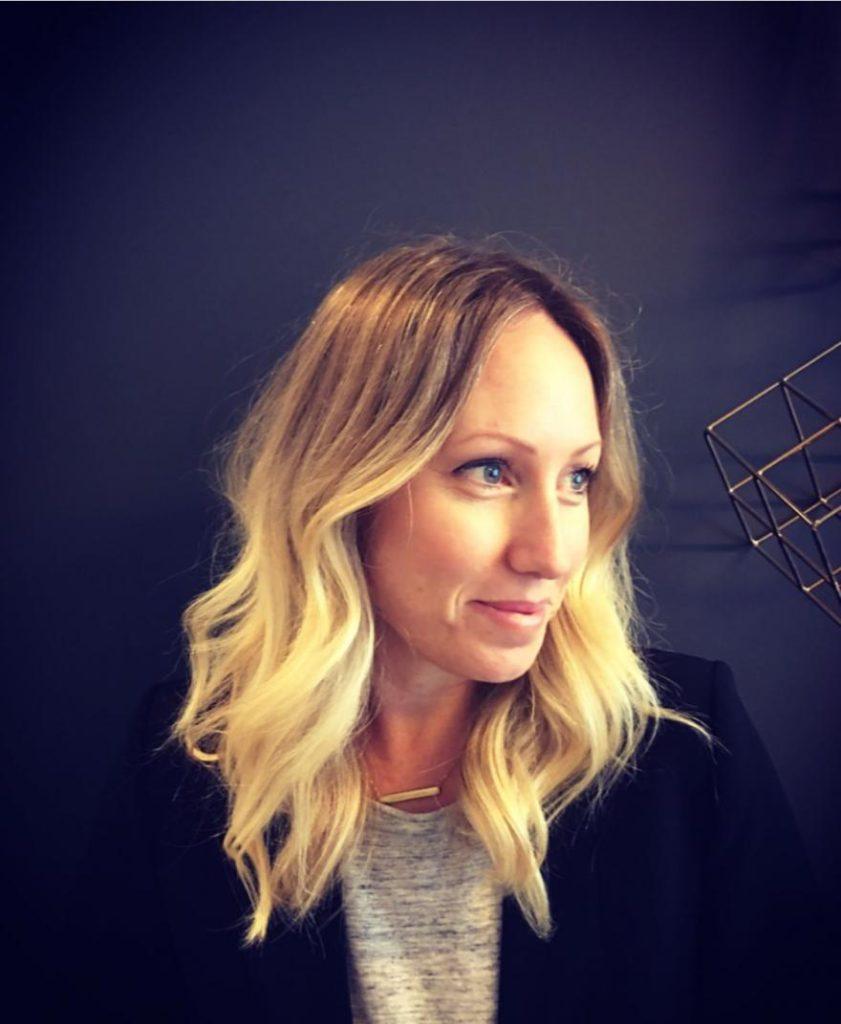 The path to interior design
After graduating from Murdoch University in 2000 with a Bachelor of Arts degree in English and Design, Joie set off to explore the world. Her travels took her to Europe and later to South Korea where she taught English for a year before returning to Perth and studies in fine art at Curtin University.
Four years managing a contemporary art gallery in Subiaco followed, after which Joie began working as a stylist for numerous advertising agencies, photographers and producers in Perth.
Joining our interior designers
"While working as a stylist, I decided to return to my love of interiors and completed my interior design studies," Joie says. "I knew I wanted to work in the residential building industry and after a lot of hard work I'm now in a role that I love and one that stimulates both the creative side and the organiser/manager side of my skill set."
Interior design … and more
Joie combines project management with her interior design role at Residential Attitudes.
"As an interior designer, I help create functional and beautiful spaces for my clients' specific lifestyles, tastes, personalities and design aesthetics," Joie says. "I do this through a myriad of selections, finishes, fixtures and colour palettes. This is the fun, juicy stuff that I love.
"As a project manager, I collate and process all the documentation for my clients' builds. This involves liaising with the site supervisors, as well as the drafties, to make sure the documentation reflects exactly what the client wants in their new home.
"My design knowledge and love of building definitely assists in my role as a project manager. I think it helps streamline the process and bring the client a sense of cohesion."
On the flip side …
"If I wasn't an interior designer and project manager, I would be painting art in a studio on the South West coast somewhere, designing handbags, and probably renovating or building my own home," Joie says.