Against the grain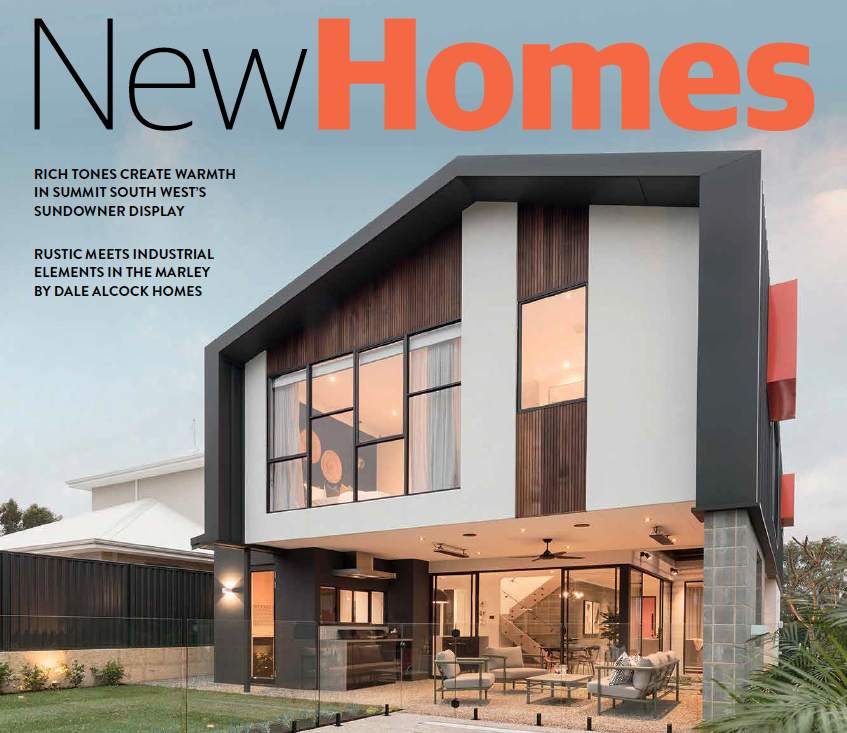 September 3, 2018
As featured in the New Homes section of The West, our latest Barnhaus display melds farm functionality with modern flair.
READ MORE
---
Synthesis of Styles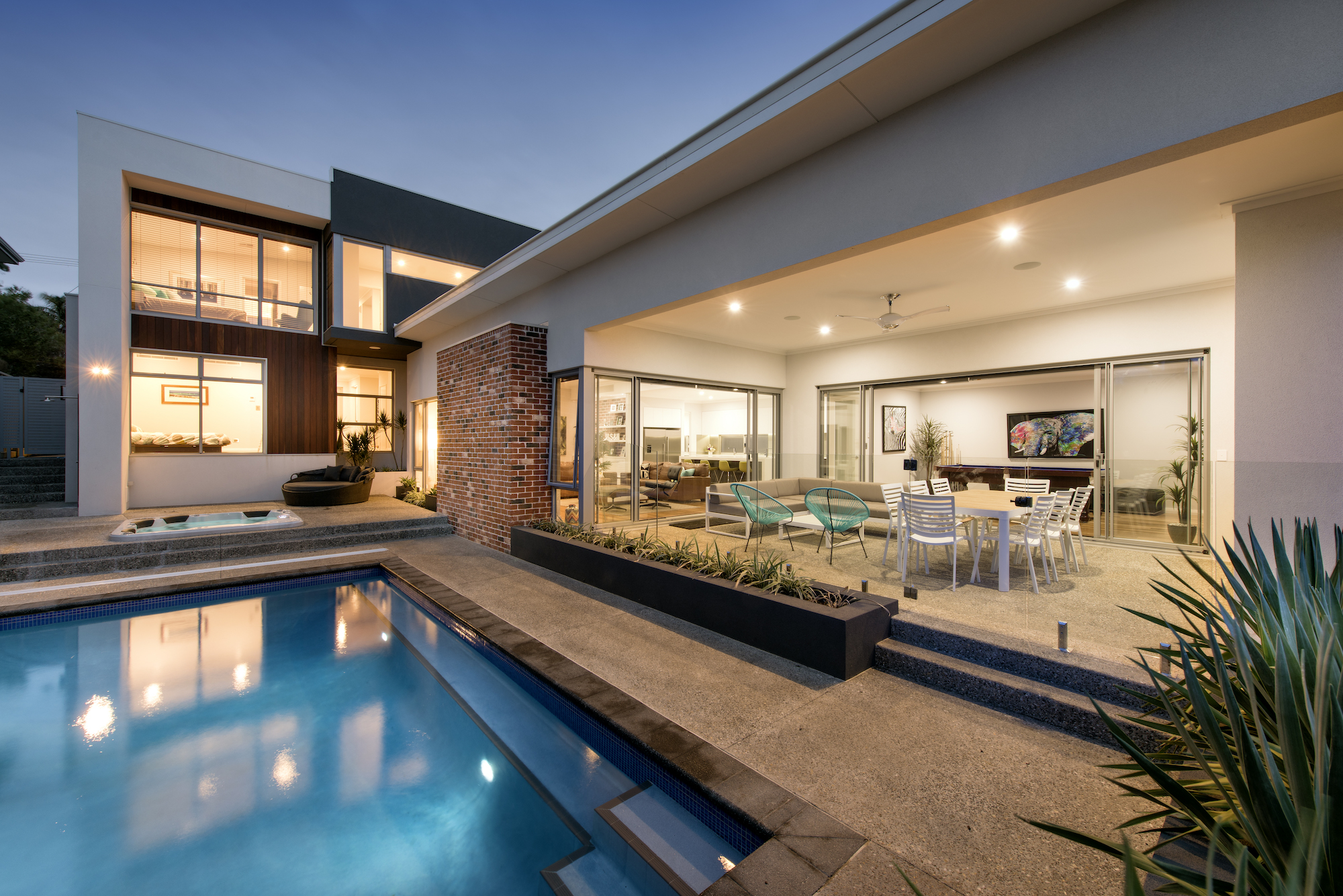 December 11, 2017
Meet the chic, split-level Doubleview residence that successfully fused together a multitude of styles to create the ultimate contemporary family home- bringing Mid-Century Modern, Cubist, Industrial and a splash of Palm Springs undertones into the mix. DESIGN DELIGHTS The split-level home was cleverly designed to accommodate the sloping block, providing the ability for higher and […]
READ MORE
---
#38: Seeing is believing
October 20, 2017
Can't possibly imagine what sort of house you could squeeze onto a 7.5m-wide block? #38 demonstrates that magic can happen on a super-skinny block. Brook Leber, our design head honcho, is pretty confident this house will change any pre-conceived ideas you might have about narrow-lot designs.
READ MORE
---
The Viento: A natural beauty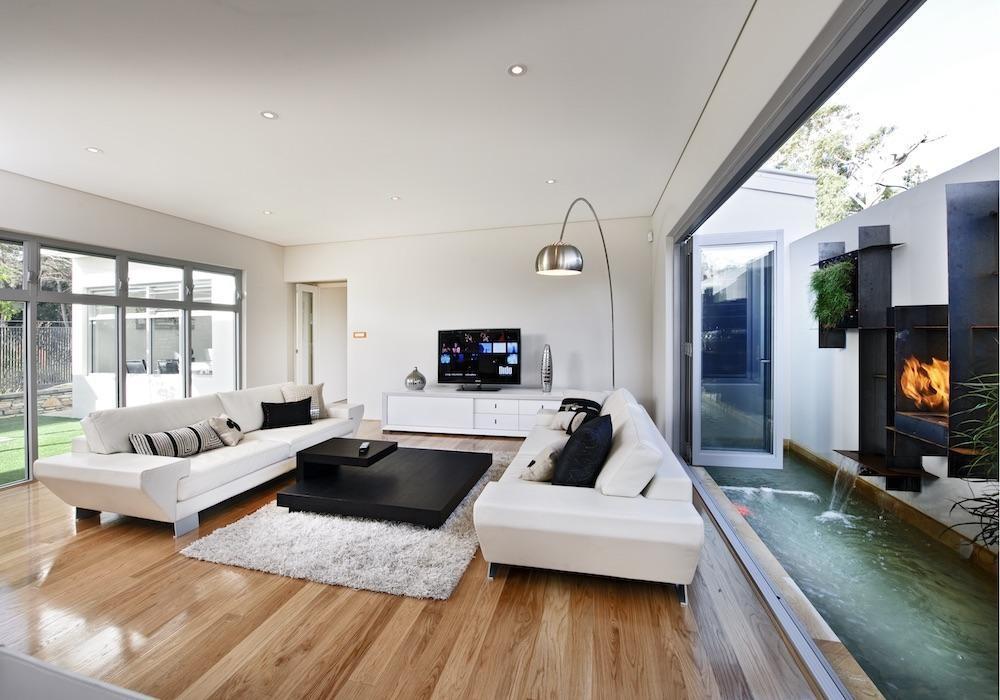 October 20, 2017
Showing us how to harness the sun and wind for natural heating and cooling, the Viento was no dull, predictable 'greeny' when it opened its doors in 2010. This was a sharp, modern home with clean lines and a contemporary attitude. It was proudly environmentally friendly, but refused to compromise on style. 'Sustainable' homes in […]
READ MORE
---
The Empire strikes back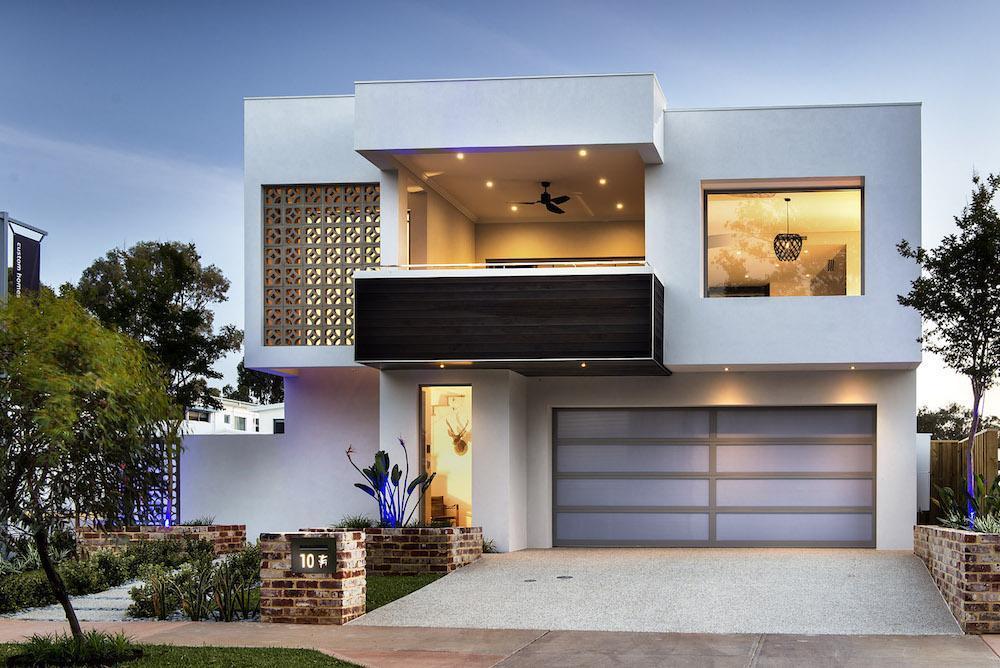 October 19, 2017
The Empire struck back at two-storey stereotypes when it opened its doors in 2012 to a home-buying audience eager for different. With its unconventional upside-down layout and 'floating' design elements, you felt you were living up in the treetops, high above street level. "People expected different from this home and they got it," says Brook Leber, […]
READ MORE
---