We understand that in today's property market there are limited large blocks available in Perth. Lot sizes are getting narrower.
But don't let this put you off buying a narrow block in a suburb you love. We have a range of narrow lot homes that offer you plenty of space and the ultimate lifestyle unique to the Perth environment.
Our striking range of narrow lot homes start with frontages as narrow as 7.5 metres. Are we illusionists who can trick you into thinking the narrowest spaces are big? Perhaps! What we really do is take out the elements of a home you don't necessarily need and incorporate spaces you will use, without compromising on lifestyle, space or luxury.
If you're ready to design your dream home these are the questions you should be able to answer.
City slicker
Got your eye on a slice of the inner-city action? We have the range of homes to suit your block, needs and lifestyle. These days narrow lot homes are actually a more common request, especially with Residential Attitudes leading the way with their new range of unique narrow lot home designs. View our latest client home #38 to see what's achievable on a 7.5m wide block.
Is bigger really better?
Don't go thinking you'll miss out on certain luxuries if you build on a narrow block. Our designs certainly don't compromise on character, space, quality or efficiency if you compare them to our larger home designs.  It's a case of creating smarter homes, designs that will suit both the block and lifestyle of its owner.
In our recent drop of narrow lot designs our team of designers have incorporated a range of elements to produce unique homes. Designed to maximise the use of your block space available with a home that's spacious, stylish and suitable to your individual lifestyle. View our video on 'Creating defined spaces' and learn how you can make the most of you location.
Less maintenance means more time to enjoy life!
Here is some really good news for those who have a big case of the travel bug. A compact home means less gardening and significantly less maintenance for you.  Take more holidays with the ease of locking up and leaving or spend more time getting out the house to do outdoor activities.
The low maintenance landscape of a narrow lot home allows you to make that trip down south more often. So why not lock up, leave and live a little.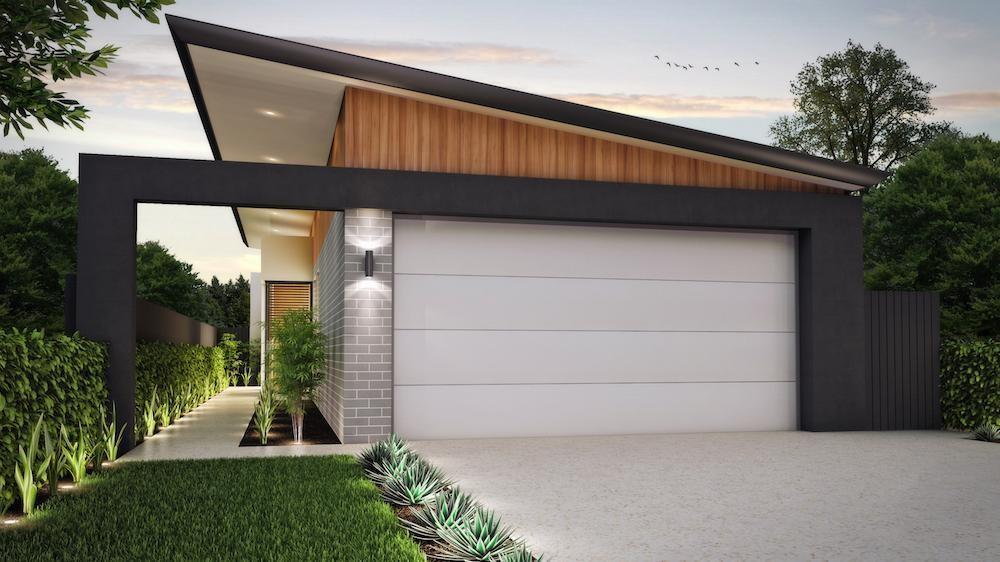 Liveable spaces redefined
When designing a narrow lot home every inch, whether inside or out, is potentially valuable living space and needs to be carefully utilised. We can create the ultimate living spaces through good relationship of the indoors and outdoors. Outdoor spaces such as an alfresco for entertaining, swimming pools, ferneries and rooftop terraces can flow from the outside-in and create the feel of endless spaces.
Most of our homes are cleverly designed to be solar passive and are specifically orientated on their blocks to take full advantage of natural energy from sun, wind and shade. Our designs embrace the natural light – everyone loves the idea of a natural outlook right? Being able to look out onto an outdoor space through large windows and glass doors makes you fill part of a much larger area than what it actually is.
Time to get skinny? Click here to explore our narrow lot homes.