Courting the internal courtyard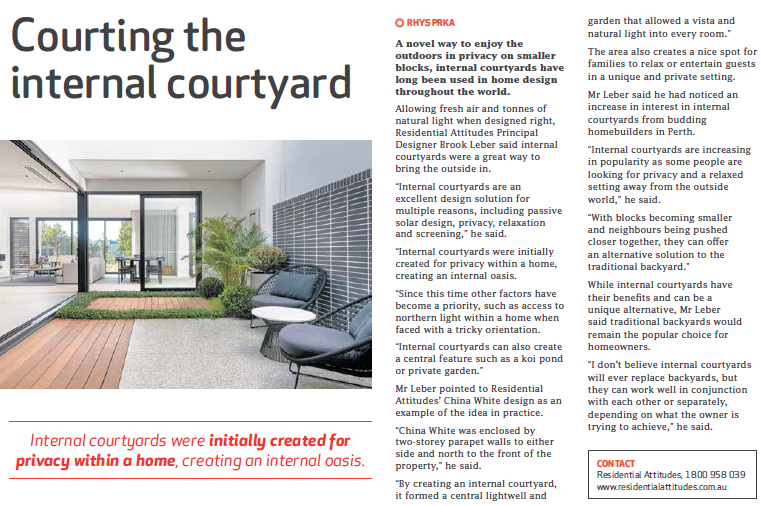 October 14, 2019
As seen in New Homes. A novel way to enjoy the outdoors in privacy on smaller blocks, internal courtyards have long been used in home design throughout the world. Read the full article here.
READ MORE
---
Features that get better with age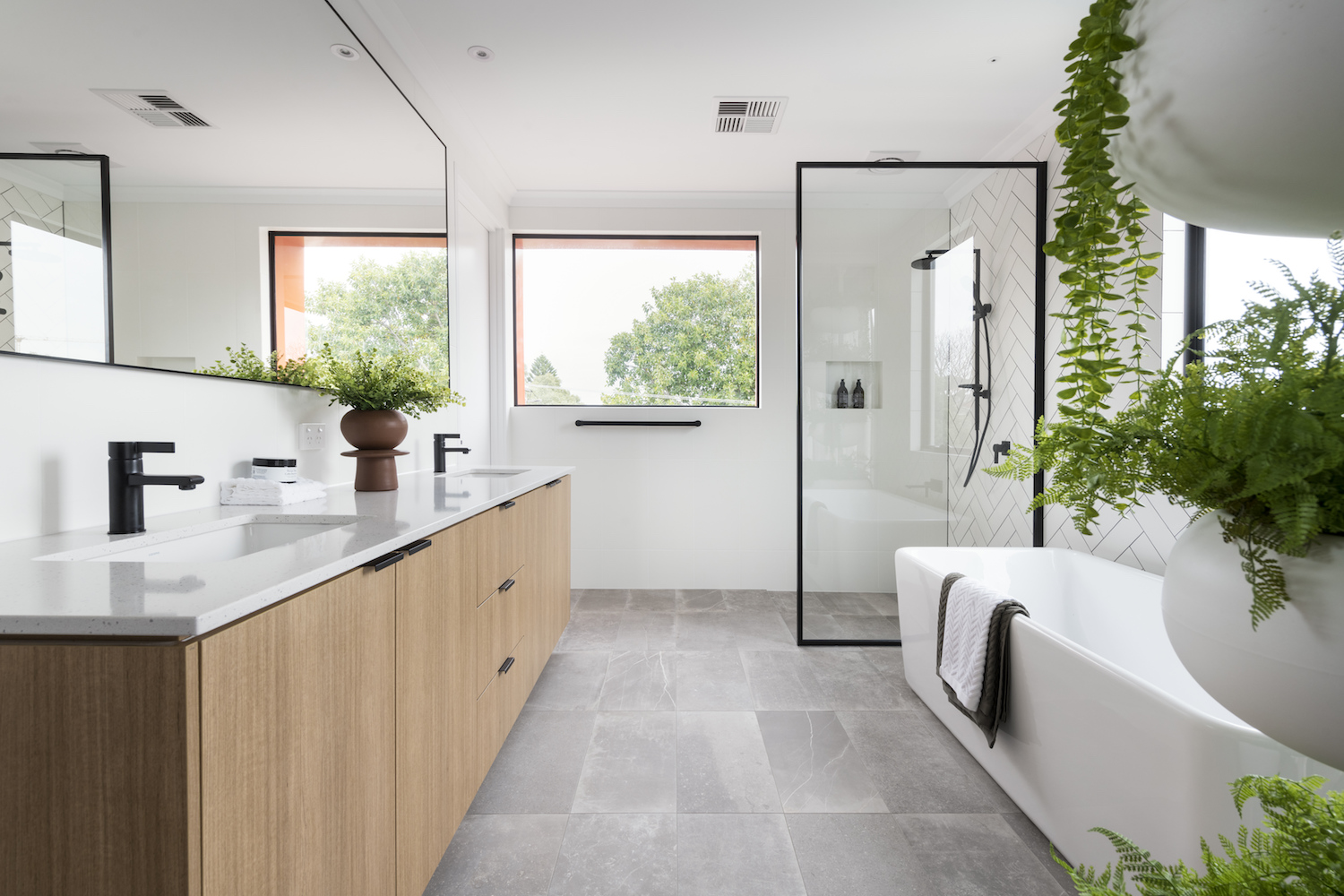 September 23, 2019
As seen in New Homes Guide, theres a lot to consider when designing homes for people in their golden years. Read the full article here.
READ MORE
---
200 sqm in Mount Hawthorn
September 17, 2019
Paula and Stuart hadn't really planned to build. Let alone build on 200sqm. They'd not long overhauled a large 4×2 with study on the coast and were finally enjoying time for wine and sunsets. So what happened? A 200sqm block in Mount Hawthorn. That's what happened. With kids off doing their own thing and a […]
READ MORE
---
New era for inner-city design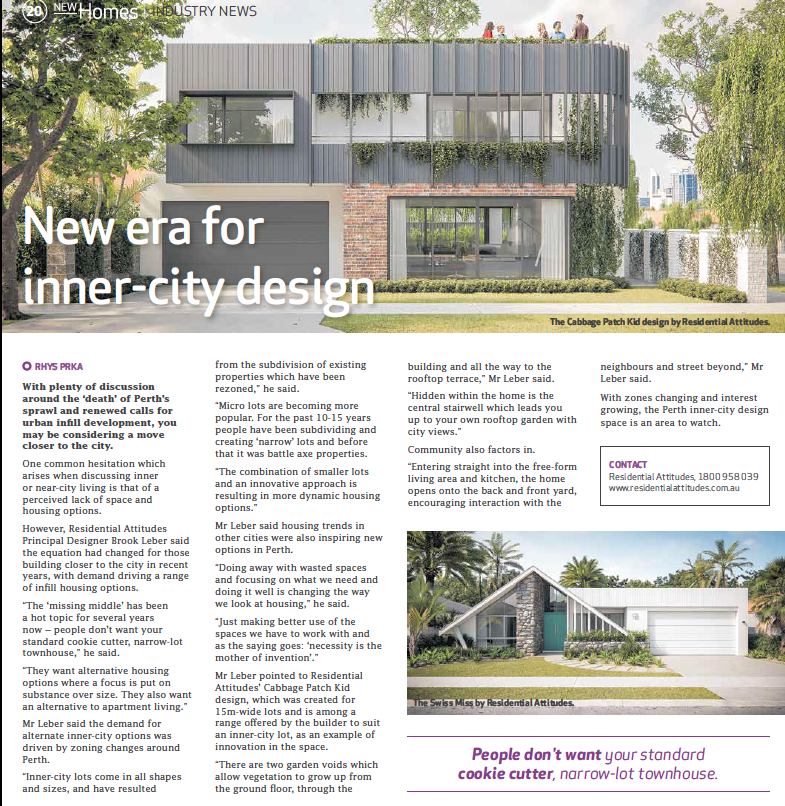 September 16, 2019
With plenty of discussion around the 'death' of Perth's sprawl and renewed calls for urban infill development, you may be considering a move closer to the city. Read the article here.
READ MORE
---
Designs for inner-city slickers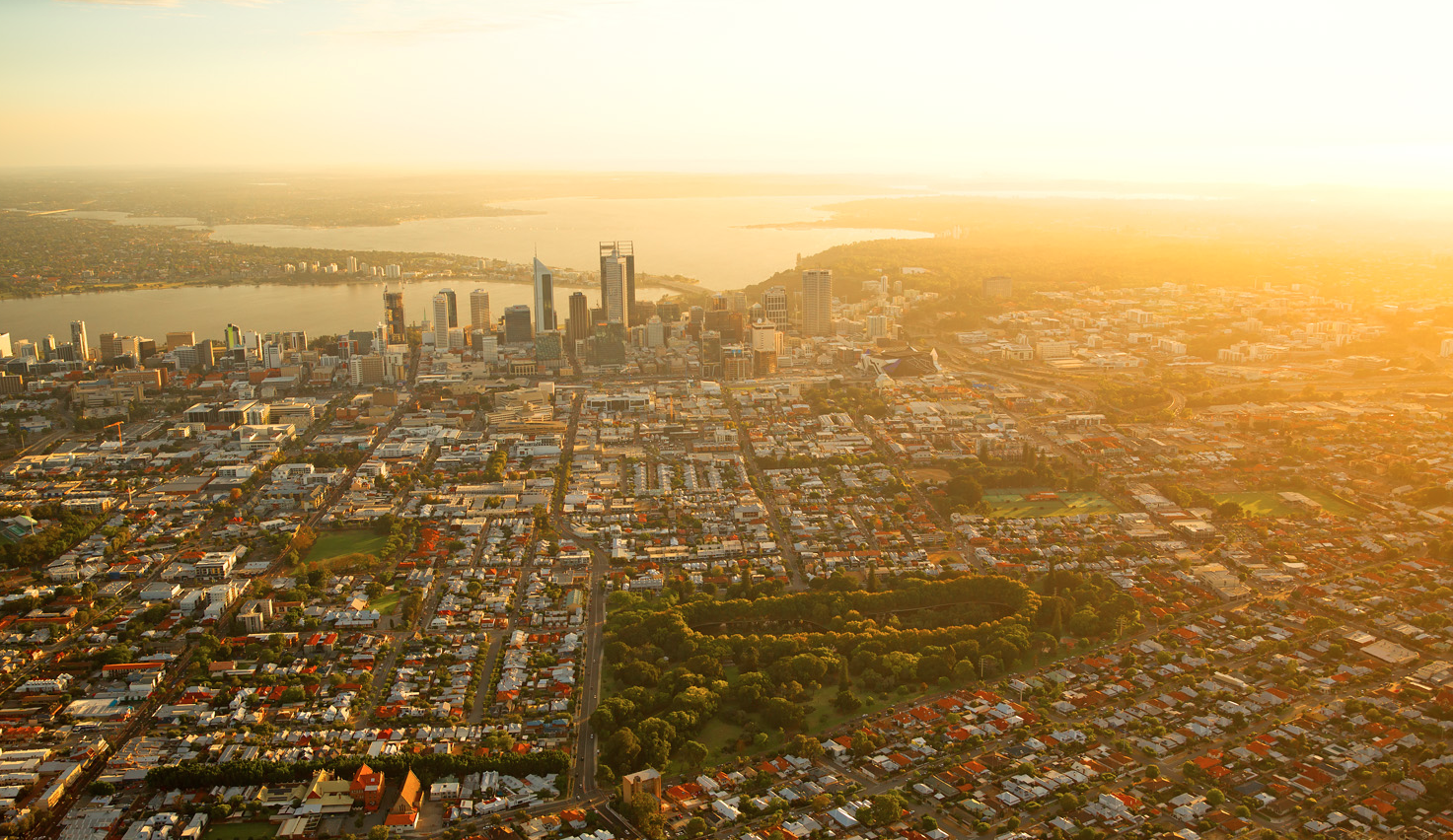 September 11, 2019
A new breed of homeowners is continuing to pop up in unexpected places in and around our city. These new inner-city slickers are being brave and bold, putting funky new homes on pockets of land that have appeared out of back gardens or emerged from the rubble of tired old properties well past their use-by […]
READ MORE
---